Approximately 80% of marketers use Facebook promotions to distribute content and grow their businesses, yet just half of them consider it effective. 
Facebook, a social media titan with approximately 3 billion daily active users, can be effective for brands if used strategically. Consider the case of Colgate India. Colgate intended to sell their new Colgate Charcoal Clean toothpaste by conducting a Facebook in-stream video ad campaign highlighting the product's dark hue and unique ingredients like charcoal and mint.
The 15-second, mobile-optimized In-Stream Reserve video advertisements featured a woman brushing her teeth. At the same time, various avatars clothed in black appeared in front of her in the mirror, with the tagline "The most interesting brushing experience" and "#MakeItInteresting." Because In-Stream Reserve advertising displays as breaks inside high-quality video content on Facebook, marketers can ensure high-value audiences see their ads.
Colgate targeted the commercials to people aged 25 to 44 who lived in large Indian cities such as Delhi, Mumbai, Pune, Bangalore, and Kolkata to reach a broad audience. A brand lift study conducted between March 16 and April 12, 2021, yielded the following results for the consumer brand:
17-point lift in ad recall

1.9-point lift in purchase intent

4.2-point lift in message association
Figure 1: Facebook Ad run by Colgate India to launch a new product. Source: YouTube
So, since Colgate successfully launched its new toothpaste using Facebook In-Stream Reserve video advertising. 
If they can, so can you. 
Here are ten tactics brands can apply to their Facebook promotions to drive results and make Facebook work in their favor:
---
10 Promotion Tactics for Brands on FB
1. Combine Information With Entertainment
Content that is educative without entertainment is boring, and content that is entertaining without being informative rarely generates leads. Brands need to master combining the two to engage the audience properly.  High-quality images are a must that inspires your audience to engage with your posts. Steer clear of stock photos that have been used way too many times or low-resolution pictures that make you look cheap. You can make use of Facebook's 360-degree videos to add video content to your feed, sharing behind-the-scenes content. 
2. Testimonials Generate Social Proof
Your loyal customers are your greatest champions and advertisers. When they share their feedback on social media through video reviews, contests, and hashtags, it is called user-generated content. Such content is big on social media because it is social proof. Genuine comments, testimonials, and reviews turned into Facebook promotional content are powerful. 
User-generated content benefits you in two ways:
First, you're making your VIP clientele happy by letting them know how much you value their posts and product mentions.
Second, by showing these photos to others, you can offer new and potential customers that you already have satisfied customers.
They'll be able to see that your items are real and in use!
3. Incentivize Users to Act
This is a fantastic method to use Facebook to market your newest product. Ensure that you have enough budget in your marketing budget to reward engaged people online, whether through promotions or freebies. 
Here are three ways you can use rewards to boost your Facebook promotions:
Following your Facebook page
This option allows you to expand your audience. More people will see your updates if you have a more significant following. It also gives you the ability to fine-tune your Facebook promoted posts.
Sharing your Product Pages with others
Giving a prize in exchange for sharing your product pages is a great method to gain the attention of the contacts of your current customers. 
Using social networking to attract new customers
Take it a step further by rewarding consumers who bring their friends to your store via Facebook. When the newly invited customer buys something, they both get a discount.
4. Product Ratings Matter
Thank your customers for their business, especially those who seem to enjoy what they sell. Request that they leave a rating or review on your Facebook page.
Even if you have one or two reviews, you will gain value. Never undervalue the impact of a few 5-star reviews on your Facebook page.
When customers look for more information about your company, reviews may appear in search results.
And always assume that your potential customers are doing their homework! According to a survey conducted by Moz, 67.7% of respondents claimed that reviews influence their purchasing decisions. Most of your messages should include a CTA requesting a review or rating. 
5. Invest in Facebook Ads
Facebook is one of the most effective advertising channels for businesses. Over 1.65 billion active users contribute everything from demographics to geography to personal interests and likes every month. 
Use this information to target your specific posts, Facebook page, or website. Interests, demography, and location are all factors to consider.
Incorporate Facebook's new Shop section feature into your advertising campaign. If you've previously added a Shop area to your Facebook page, you can use Facebook advertising to promote certain products. When your company receives media attention, post it to your Facebook page and use a boosted post to help the article reach a larger audience. Think about brands and items that resonate with what you have to offer. Each ad should be precisely tailored. Consider the lifestyle your products represent and target those interests as well.
Figure 2: Screenshot of a sponsored ad by Sephora Cosmetics. Source: Facebook
6. Underline Your USP
Studying the product is the first step in writing an effective advertisement; you need to know what makes it unique and helpful to its end-user. Find one significant competitive advantage your company has in the marketplace and emphasize it in every message you send out on the platform. "Buy this product and you will get X" or "Buy this product and your life will improve in X way" should be the promise in all of your Facebook promotions. You'll waste money on ad impressions and see few sales if you don't have a compelling Unique Selling Proposition (USP).
Brands also tend to include all of their product's benefits when developing Facebook ads. That isn't always a good idea. Find a compelling value proposition and make it the purpose of your ad to express this one point effectively.
7. Leverage Facebook Groups
Facebook is one of the few platforms that still favors groups. Aside from casting a wider net with the audience, it can also build an active community. There are tons of Facebook groups dedicated to different industries, careers, and interests. The more you contribute to the discussions in these communities, the more your name will become familiar.
Also, create your own Facebook groups! You can add members, share articles, participate in debates, and make new relationships. You automatically gain industry leadership status in the eyes of your members because you run the group and dominate the talks, which can only benefit when they realize they need the product or service you offer.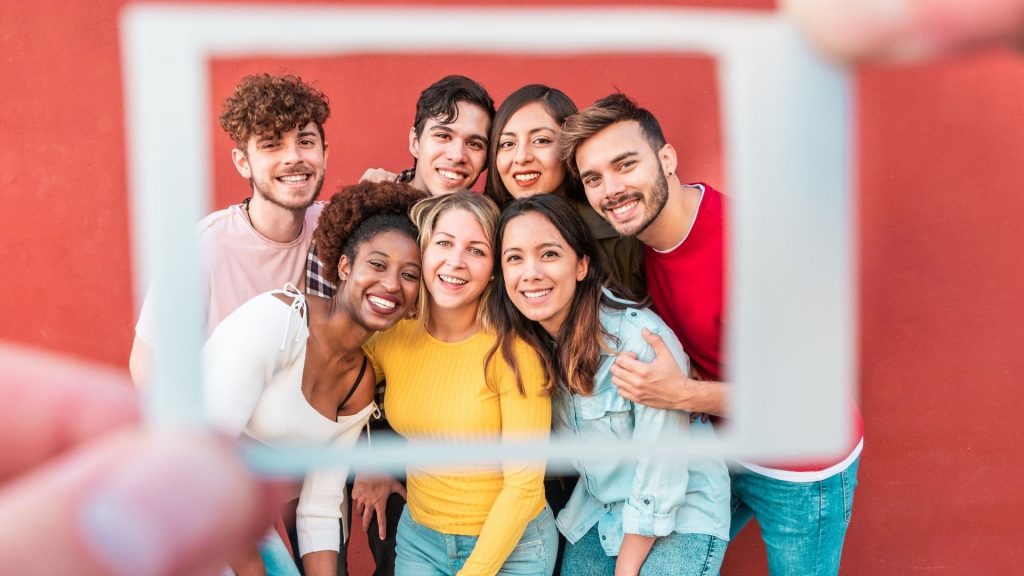 8. Go Real-Time With Facebook Live
Live video gives your viewers an impression that they are getting a behind-the-scenes look at the real you, given its intimacy and real-time feel. It also encourages them to watch for far longer than they would with a standard video due to the unpredictability of live video. 
Marketing via live video is not only viable now, but also highly effective and fast-rising in popularity, thanks to Facebook Live video streaming.
While YouTube is currently – and will continue to be – a video marketing powerhouse, Facebook Live has shown to be far more explosive in terms of ROI.
9. Create a Sense of FOMO
Using the fear of missing out (FOMO) in advertising is a tried-and-true tactic that many companies take advantage of. Appealing to your audience's need to be in the excitement is a sure shot way to induce engagement on your ads.  
Here are three ways you can use FOMO in Facebook promotions:
Create a limited-time Facebook ad offer; some individuals will feel compelled to complete their purchase as soon as possible since they don't want to miss out on the discount.

Make the ad viewers feel like they've been kicked out of a premium club by mentioning the number of users who have previously benefited from your goods.

Make it clear that your product's availability is restricted, for example, only the first 100 customers will receive it.
10. Target, and Then Retarget
A large percentage of FB users respond to retargeted ads, usually used when visitors in the last month or users have added an item to their shopping cart and not proceeded to purchase.  Install the Facebook Pixel on your website and begin tracking visitors to set up a retargeting campaign on Facebook.
To begin started, here are some terrific retargeting audiences:
All of your website's visits from the previous 30 days

People who put an item in their shopping cart but did not finish the transaction

Readers of your blog and newsletter subscribers
If a website visitor does not buy your product on their first visit, likely, it did not meet their expectations. On the other hand, it's possible that someone liked your product but thought it was too expensive.
As a result, you may conduct a Facebook retargeting campaign that gives users a little discount in exchange for returning to your website.
---
Facebook Is Not Dead
Instead, it is a thriving social media platform for brands looking to promote their products. Whether finding new customers or engaging the loyal ones to support your business, Facebook promotions provide many effective ways to do them. If you are convinced of the power of Facebook advertising, start investing in Facebook promotional campaigns. 
To get things rolling, you can start by registering with Atisfyreach, our AI-based influencer marketing platform. Whether it is managing your digital campaigns from a single AI dashboard or partnering up with influencers for your brand promotions, Atisfyreach can provide you with all that you need and more for marketing your brand. 
Launching soon. Register today.