Despite being 'the new kid on the block' among social media platforms, TikTok's rise has been nothing short of astronomical. With an incredibly easy-to-absorb interface and concise content that is effective and informative, the app has been growing consistently among the Internet's most prevalent user base – Gen Z and young millennials. Over time, brands and influencers have begun to feel more at home on this burgeoning platform, with a huge sum of money and resources being spent on influencer marketing campaigns on TikTok.
Several influencers have already carved a niche for themselves through successful campaigns on TikTok. Brands, too, aren't holding back when it comes to experimenting on the platform. While we have already covered the different things that brands need to keep in mind while working with TikTok influencers, let's look at some successfully executed campaigns to inspire brands further.
Before diving into the inspirational examples, get started on your journey to TikTok influencer success!
---
TikTok Brand Campaigns With A Single Influencer
When a brand seeks to achieve a specific goal among a distinct niche, they use a single influencer to plug the gap and connect them to that particular segment. This could be a single video or a series of videos involving the same influencer. An ideal analogy to understand this would be to consider a multi-cuisine restaurant that has perfected almost every cuisine on its menu and hires a Pan Asian chef to capture the very niche Dimsum market through their expertise.
What sets TikTok apart from other platforms is the influencer culture, propagating virality more effectively than ever!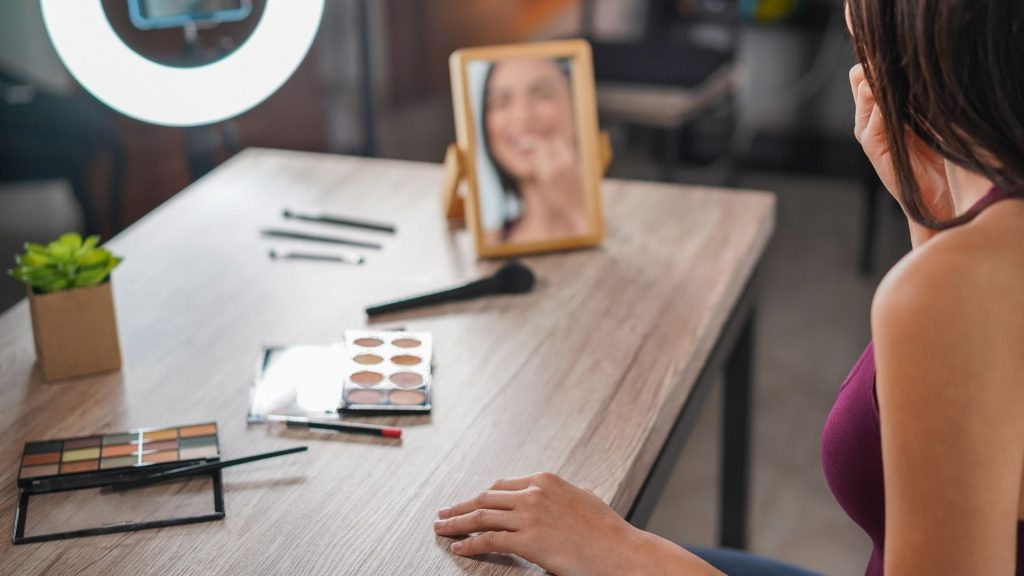 1. Target-Vera Bradley X Victoria Bachlet
Retail giant Target and luxury luggage brand Vera Bradley recently joined forces through a campaign that showed influencer Victoria Bachlet purchasing the brand at Target through a montage of back-to-school videos. The campaign gained traction as a majority of Target's customer base is always looking to be educated on the product lines being sold, and the theme of the campaign resonated with many. Victoria Bachlet's 3.7 million TikTok followers are ardent fans invested in her self-care tips and this campaign was a home run given the market. Despite being an ad, the video had a sense of warmth that gave it an added level of personalization.
 2.
Too Faced X Kristen Hancher
When cosmetic brand Too Faced launched their new line of Damn Girl Mascara, they needed to make an instant splash on social media. What better way to do that than getting Kristen Hancher on board to show her followers the secret to her eye makeup with a simple before-and-after video? TikTok doesn't give users enough time to create how-to and tutorial videos, and hence, the message needs to be as direct as possible. A user base that relies on her for daily makeup vlogs doesn't get more direct than this!
 3.
Subaru X Devin Graham
Automobile behemoth Subaru has been around for ages but has recently decided to give themselves a brandling face-list by positioning themselves as more adventurous. Hence, they got celebrity stuntman Devin Graham, known for his death-defying stunt videos online, to create a video thanking Subaru for making the project possible. Not only did this present the brand as being more adventurous, but it also positioned them as more forward-thinking and opened a whole new world of social media users to them.
 4.
Red Bull X Keeoh
Over the years, we have come to expect some of the most creative and viral campaigns from Red Bull globally. They played on user expectations by flipping the table on viewers in their recent TikTok collaboration with Keeoh. While the video shows Keeoh pouring the drink into a travel mug and building tension, his friend appears from behind the table, making it evident that it was going into his mouth rendering the mug empty. While the concept was simple and easy to execute, it doesn't take away from the quirkiness we've all expected from Red Bull.
 5.
Kool Aid X Lil Jon
This is an example of a campaign where a brand used an influencer across more than one video. It is also a campaign that offered up a monetary incentive of $10,000. In 2019, Kool Aid launched their #OhYEAHChristmas campaign with rapper Lil Jon and their mascot the Kool Aid man, encouraging users to upload videos enjoying the beverage. This was also an example of a campaign that sourced user-generated content. The net effect? All the factors worked in unison to pique audience interest, generating more than 10,000 videos on the platform in total.
Several attributes make a video viral on TikTok. Get on these to get started!
Figure 1: #OhYEAHChristmas campaign with rapper Lil Jon. Source: TikTok
TikTok Brand Campaigns With Multiple Influencers
When a brand is looking at a total positioning overhaul on social media, they could invest their resources in a campaign involving multiple influencers. This could work out as all influencers featuring in a single video or multiple videos with different influencers adhering to the campaign's theme. Coming back to the earlier analogy, this is akin to a brand changing its menu completely and getting the right specialist chef to cater to the niche palate of different customers.
1. NBA X Mascots
NBA teams have been around for decades, as have their mascots. Therefore, the brand has been excelling at the TikTok game by using them as de facto influencers instead of investing in actual ones. While the other social media handles of the brand predictably display highlights, stats, and interviews, the mascots are given free rein on TikTok. That's 30 influencers of their own without spending a single dollar! Not only are these costumed superstars talented, but they also give fans a sneak peek into what goes on behind the scenes at one of the world's most popular leagues to make them feel more welcome and wanted.
 2.
Mucinex X Multiple influencers
In the lead-up to the flu season in 2019 (pre-Corona), Mucinex created a Halloween-themed campaign with four top influencers that were engaging, entertaining, and informative. The campaign #TooSickToBeSick featured the influencers getting out of bed like zombies before consuming Mucinex and transforming into their regular self, ready to take on the world! Not only is the concept concise and effective, but it also falls directly in line with Halloween.  Users watching it were bound to be intrigued and drawn in as no one wants to be indisposed during the annual flu season when the solution was this simple. The campaign featured Nick Tangorra and Ourfire (Japanese couple Chris & Sharla) and garnered over 400 million views through user-generated content.
 3.
EA Sports X Multiple influencers
For anyone who has ever remotely been interested in gaming, the phrase "EA Sports – it's in the game" is something they're familiar with. Having created iconic games for decades, EA Sports and TikTok is a match made in heaven. Their hook? Be it the most popular influencers or extremely niche content creators; everyone loves playing games! Whether they're looking to launch a new game or reintroduce a classic to a new generation of Gen-Z audiences, all their videos are direct and show popular influencers playing their games. From Brent Rivera playing Apex Legends to Gil Croes taking in Plants vs Zombies, these videos draw the users in and garner tremendous traction online.
 4.
Calvin Klein X Shawn Mendes, Kendall Jenner, A$AP Rocky
Calvin Klein is a classic example of a big brand taking a more traditional route to traverse the waters of TikTok. Known for advertising using big stars, the brand used some of the biggest influencers in the world in their #MyCalvins campaign, where they spoke about what the brand meant to them. Given that it underperformed compared to some campaigns with smaller stars, it is still inevitable that a campaign with Shawn Mendes, Kendall Jenner, and A$AP Rocky will be viewed by millions.
5. Gymshark X Multiple influencers
The Internet has seen a boom among fitness brands on social media ever since the pandemic struck and people needed a fitness partner at home. Gymshark has been one of the earliest players in this market and their life-changing videos on TikTok have resonated across demographics. Their Change your life in 66 days campaign employed six popular influencers and promised the best equipment to users showing maximum progress. Over time, the brand has become known for its educational content with a loyal fan base and millions of interactions on TikTok.
Leveraging influencers is a legitimate marketing strategy that resonates with the audiences of TikTok in a direct, concise, and engaging manner. They help you reach audiences that a brand might take years to tap into and bring the loyalty and investment from users that brands desire. These 10 campaigns are all the inspiration you need to start your influencer brand marketing journey on TikTok. 
Figure 2: Gymshark TikTok Profile. Source: TikTok
---
Our ultimate guide to TikTok influencer marketing takes you on an exhaustive journey through all the aspects that contribute to viral success on the platform.
Working with an influencer marketing agency that can help you solve the impending marketing challenges can help your business reap the best results. atisfyreach is redefining the influencer marketing space by offering AI-driven solutions that automate the entire influencer marketing workflow. Our AI-driven influencer marketing platform can create high-impact influencer marketing campaigns to help you achieve your marketing goals. Whether you want to run micro or macro influencer campaigns, our software can help you deploy your campaigns with ease. Register your interest and get a demo now!