Younger generations are choosing to consume their content on streaming services, which has taken away substantial audiences from TV and radio. Brands continue to benefit from social media and search advertisements. However, traditional advertising mediums are becoming obsolete. 
So, what other platforms should businesses explore when creating multi-channel marketing plans? 
For those aware of the reach of games, it's clear that the industry has value for businesses. In-game advertising offers brands a fresh way to connect with gamers. Between 2022 and 2027, the market for in-game advertising is projected to expand to USD 5,182.68 million in size.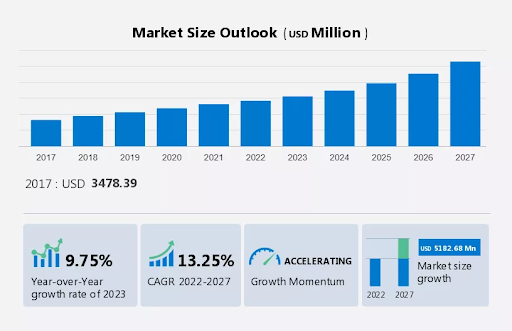 Figure 1: In-game advertising market growth. Source: Technavio
One of the main factors driving the growth of the worldwide in-game advertising market is the rising number of players and the expansion of collaborations between video game developers and advertisers. The availability of free-to-play online content like Apex Legends and Fortnite is helping to grow this industry. We encourage marketers and advertisers to consider investing in in-game advertising to expose your brand to a broader audience and lucrative out-of-the-box partnerships.
---
The Current Video Game Marketing Scenario
Gamer demographics
There are currently over 2.7 billion gamers worldwide, and they play for an average of 6.5 hours per week (source: Finances Online). Gamers are a diverse group that includes a nearly equal mix of men and women. Even though the majority belong to the Gen Z, Gen X, and millennial generations, there are young and old players. Esports is now on par with live sports as a popular entertainment source.
Global market expansion
The largest market for in-game advertising is in APAC. Along with increasing internet connections and smartphone users, nations like China, Japan, Thailand, Indonesia, and Vietnam are also fueling industry expansion.
By 2023, Mejores Apuestas predicts that there will be more than 351 million gamers in Europe, accounting for more than half of the continent's population.
Figure 2: Attractive opportunities in the In-Game advertising market. Source: PR Newswire
Technology-led gaming trends in 2023
Next-gen consoles' ability to publish new games more quickly will enable the release of many much-awaited games in 2023.
Cross-platform gaming has been the most important invention, allowing gamers to unite — no matter their device. A more effective omnichannel marketing approach may be possible because of their visibility across platforms.
Wearable technologies, blockchain, and 5G networks are also revitalizing the game business and drawing more people to this form of entertainment. 
Esports is connecting gamers and advertisers
The eSports sector has experienced a remarkable expansion in recent years in terms of players and revenue. Thanks to considerable technological improvements and millions of devoted followers worldwide, the industry generates about $1 billion in annual income. Brands have flocked to eSports marketing as a result, both directly and indirectly.
Why Brands Need To Enter Video Game Marketing 
To creatively address people's unwillingness to be interrupted by ads
While in-game advertisements create new revenue streams, they must be innovative, captivating, and immersive to succeed. Forward-thinking advertisers know that seamless in-game advertising is the next step in ad monetization. They are bringing advertising into entertainment through increasingly sophisticated partnerships and integrations, innovative product placement, and branding opportunities.
To have a higher probability of seeing investments pay off
As Netflix and other similar businesses step up their efforts in gaming, the industry will develop in 2023 to become even more relevant and prominent across all age groups and non-gaming audiences. Brands aware of the playing field can benefit from their investments by gaining more (and less expensive) influence with gamers.
To see better results
Gaming provides far more in the attention economy. Seamless in-game ads use the entire game, not just ad space. This greatly enhances the potential of attention and engagement metrics if integrated well.
13 Reasons to Include a Video Game Marketing Strategy Now
1. Fun
Gaming is fun! It's an excellent way to unwind and escape stress. As technology has advanced, graphics and gameplay are more realistic and immersive than ever before. There's something incredibly addictive about embodying a character and navigating through a virtual world. Brands can up the fun factor even more with innovative marketing content.
2. Engagement
Another distinguishing feature of gaming platforms is their ability to attract returning users due to the enjoyable experience they provide. This results in increased engagement and numerous marketing/advertising opportunities for brands.
3. Affordability
Most marketers will agree that the budget required for traditional marketing can be pricey, depending on the reach. To be successful with video game marketing, marketers must focus on a specific target audience (the gaming audience is diverse) and create campaigns that maximize ad spend. It's important to understand that there are several types of in-game advertising, and within each type, there are several options to choose from — all with different price tags. Understanding KPIs and developing effective campaigns will undoubtedly deliver your money's worth.
4. Multiplatform access
People play games on mobile phones, tablets, gaming consoles, laptops, and desktop computers (and sometimes even more).
Avid gamers tend to use multiple platforms for gaming or connecting with other players. Wendy's Baconfest used tactics such as creating a presence on Twitch and promoting mobile ordering to reach younger consumers, who are more likely to be video game fans, during their campaign.
Wendy's launched a campaign to promote its Baconator burger across multiple platforms, including Xbox, PlayStation 4, Steam, and PC. These advertisements appeared on billboards, bus shelters, and TV screens across multiple games.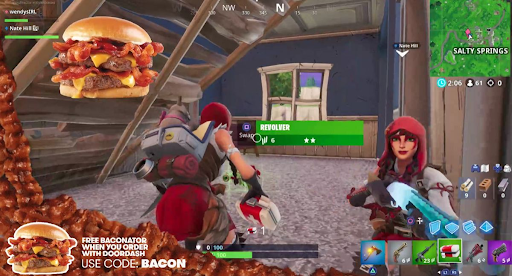 Figure 3: Wendy launched the Baconator burger on multiple gaming platforms. Source: Marketing Drive
5. Data collection
Marketing through games allows you to compile user data. The company's goals and how much information the field gathers are totally up to them. 
You can use player metrics collected by the game for other marketing initiatives and commercial needs.
6. Wide market reach
To give you an idea of why mobile gaming is an industry of opportunities, consider that 80% of smartphone users play games on their phone, with nearly half of them playing games daily, putting in approximately 1-2 hours of gameplay per day. Male and female mobile gamers are nearly evenly split (48% female to 52% male), with the average gamer being 36 years old.
These figures show that the market is vast and diverse, and that's only mobile gaming!
7. Positive associations
Better message retention directly results from in-game ads designed with the message in mind. Chipotle is a classic example because the game conveyed the message so well that the brand became inextricably linked to sustainability. A game effectively conveys a solid and memorable message and creates a positive association with your brand in a gamer's mind.
8. Brand awareness
In-game advertising allows you to reach your target audience in a non-intrusive, highly visible environment. You can connect your brand with a captive audience that is unlikely to be multitasking, increasing the chances of brand recall and awareness.
9. Reach influential gamers
Gamers are tech-savvy and influential, with a dedicated following. Anzu's research found that 51% of gamers recommend others, and 47% influence others. And 46% want to be the first to know about new things, such as emerging technology and contemporary fashion.
You can reach influential gaming audiences in an emerging industry by advertising in video games. Gamers also have good spending power; some have twice as much disposable income as non-gamers.
10. Ad-blocker software
Traditional banner and video ads have lost billions of dollars in income because of the rising use of ad-blocking software. Since an HTML game does not follow conventional advertising guidelines, gamification is unaffected.
Hence, game marketing has a better probability of online views than banner and video ads.
11. Community
When a user can interact with a brand and other users through a game, it appeals to their social instincts and fosters a positive perception of the brand among other users.
Human-centered design components in gamification campaigns, such as the option to reshare social media posts, provide space for the best results from ads: a satisfied consumer who tells others about their positive experience.
12. Replay value
The replay value is evident in players' desire to beat previous high scores or win more substantial rewards. Consumers find games exciting, and offering rewards can encourage them to play again. This way, they are more likely to watch the same ad more than once, improving brand recall.
13. Increased purchase intent
Although loyalty programs continue to be helpful in purchaser intent, you're more likely to see a greater boost in purchaser intent when you incorporate gamification into the consumer experience.
Common Marketing Techniques Used In The Gaming Industry
Twitch streaming
The platform is a promising goldmine for brands targeting millennial or Gen Z audiences who have even a passing interest in gaming. Twitch claims that the majority of viewers interact with streamers daily. A similar proportion financially supports them, either through donations or product purchases. Twitch users are willing to learn about products from their favorite streamers because it feels more personal.
Many brands have succeeded in marketing their products and services on Twitch and growing their audience. Uber Eats partnered with influencer Tyler "Ninja" Blevins to give subscribers a 25% off coupon. The promotion was so popular that it only lasted one day before users claimed all discounts.
Gamer sponsorships 
Influencer marketing is thriving in the video game industry as gaming becomes increasingly interconnected and social.
As online gamers gain popularity, brands approach them for endorsements or sponsored content. Nike, Coca-Cola, and Red Bull, all well-known brands, have formed new brand sponsorships in esports. 
On the other hand, other companies with fewer ties to gaming have created unique opportunities that align with their brand values and connect with fans. As part of its mission to empower women, dating app Bumble collaborated with the multinational esports brand Gen.G to form Team Bumble, an all-female esports team competing in Fortnite. Following their huge success, they expanded the partnership to an all-female Valorant partnership.
Figure 4: Bumble x Gen G partnered on an all-women Valorant team. Source: Inven Global 
Product placement
Product placements in the background stimulate gamers' quick decision processes, causing them to subconsciously form a perception of the brand while they are focused on gameplay. Later on, gamers may recall the brand favorably due to the enjoyable experience associated with the game. In other words, while distracted by the various elements of their game, gamers are susceptible to persuasion, which can influence their perception of your brand. 
Naughty Dog created a classic action-adventure series with the Uncharted series. It provided fantastic escapism, transporting players to jungles, temples, and other locations inspired by Indiana Jones and Lara Croft's adventures. During gameplay, a promotion for Uncharted 3's online multiplayer mode saw Subway meals and staff uniforms appear in the game's world. The food chain extended far beyond the well-mapped towns, cities, and airports of the world.
Mobile ads
While most people believe that ads are annoying because they disrupt the game, research shows that mobile gamers are more receptive to ads than other mobile app users. There are currently a few major mobile game advertising strategies. A standard native ad links to a brand's website. On the other hand, an interactive ad allows viewers to tap and interact with the content in some way. Finally, large corporations like Starbucks are now experimenting with location-based ads in AR games.
---
Work With Gaming Influencers For An Easy Entry Into Video Game Marketing
Content creators are typically socially savvy, so they will find ways to make a sponsored stream feel natural, rather than forced, based on their Twitch or YouTube presence and personal brand. Sponsored streams are an intelligent way to get your products in front of new viewers for traditional brands that don't have a presence on gaming platforms.
Finding gaming influencers to collaborate with can be difficult. While many gaming influencers are available, only the right fit will get you closer to your goals. Using an influencer marketing platform like Atisfyreach makes it much more manageable. Atisfyreach offers self-serve end-to-end influencer marketing technology that delivers high ROI and omnichannel scale effortlessly.