The days of Facebook organic reach are over (well, almost!). 
Blame it on the ever-changing Facebook algorithm or the recent updates, the days of organic Facebook reach are over, similar to the way organic reach has taken a nose-dive on Instagram. Personalized news feeds and content overload are making it difficult for brands to reach customers organically. But the big question is whether your business can still garner attention from the audience through organic strategies on this platform with minimal to no Facebook advertising. 
The answer is a big yes! 
It might be hard for your content to perform well organically, but it's certainly not impossible! Facebook is encouraging more meaningful engagement and giving users greater control over content creation.
Let's find out some different practices that can boost your brand's organic reach on Facebook. But before we dive in, let's get a clear understanding of what 'Reach' is, and how important it is for your business. 
---
What Does Organic Reach Mean On Facebook? 
'Reach' refers to the total number of people who've seen your post on Facebook, either through paid or organic methods. Facebook's algorithm-based feed in recent years has come as a big blow to brands cutting off their organic reach. Studies reveal that the organic reach of brands on this platform declined to as low as 2.6 percent. But this doesn't mean that you can't expand your reach. Facebook ads alone won't help unless these ads are optimized for maximum ROI. By employing different actionable strategies, you can bolster your brand's organic reach on Facebook significantly. 
Let's delve deeper into what these practices are, and how they can help you gain a foothold on Facebook. 
Best Practices To Boost Organic Reach On Facebook
1. Stay authentic
Authenticity is the cornerstone of every business. According to a survey, more than 85 percent of customers claim that they follow brands that offer them authentic content. Being original reinforces customers' trust in your brand and makes you come across as a dependable and reliable entity. Also, authentic brands tend to be more profitable in the long run. 
2. Craft engaging content
Content is the heart of Facebook influencer marketing campaigns. The first step to creating great content is to brainstorm ideas and finalize the ones that your audience will be receptive to the most. Creating content that provides great value to your followers not only makes them become ardent followers of your Facebook brand but also establishes you as an expert in the industry. With Facebook providing opportunities to share various types of content, leverage these features to present the best content to your audience and foster interaction with your brand. 
3. Post instant articles
Instant Articles on Facebook load way faster on the Facebook app than any other regular web link on mobile. Optimizing your Facebook Page for instant articles helps your users to consume the information that you provide without any loading time delays. Big names like the National Geographic, BBC News, The Atlantic, The Guardian, and more are leveraging this feature to present their content to followers. Study their Facebook pages to analyze how they're using this feature to lock in their followers and include it in your content strategy as well.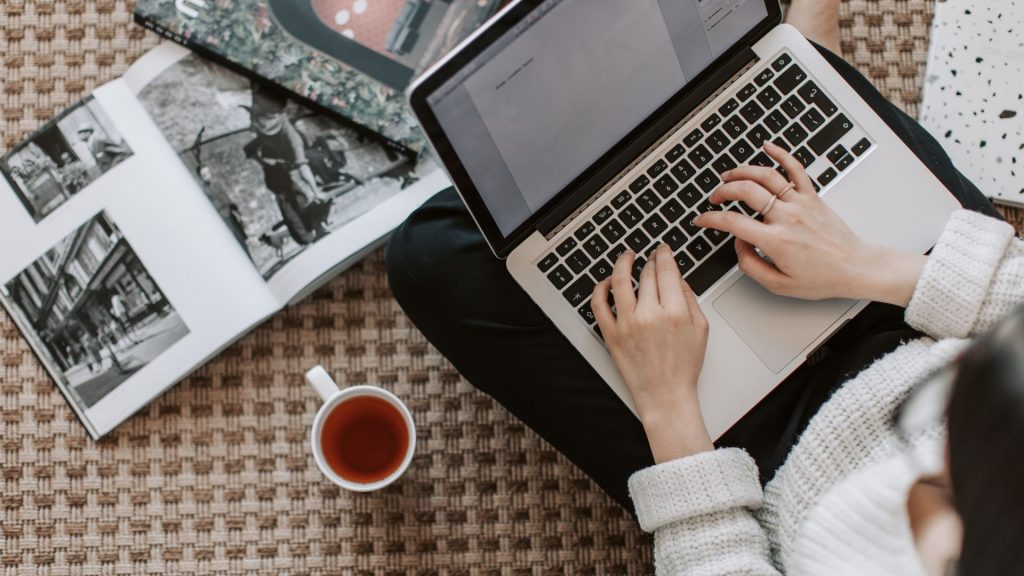 4. Respond to page posts, comments
The most important aspect of any social media network is audience engagement. Responding to your followers' comments on your Facebook Page posts and videos not only allows you to interact with them but also gives you insights into understanding your audience's preferences, pain points, and expectations. With this information, you can strengthen your content strategy even more. 
5. Host giveaways
Followers spread the word about your business when there's something in it for them, and giveaways help you accomplish this purpose perfectly. Giveaways are a great strategy to boost your brand awareness and gain traction from your target audience on Facebook. Research various giveaway contest ideas and incorporate the ones that best fit your brand. Lay down specific rules for your followers to enter the giveaway and get started. 
6. Start using Facebook 'Live'
A great Facebook marketing tool to increase follower engagement and brand awareness, live streaming is transforming how businesses reach out to their audience. Ever since Facebook 'Live' was rolled out in 2016, it created a sensation among many.  Influencers were quick to adopt it to encourage conversation between them and their followers. Making your followers a part of your live stream is a great way to promote inclusiveness, a sense of belonging to a community, and strengthen your brand-customer relationships. 
7. Choose the best time to post
You may have come across the best times to post on Facebook to get more engagement many times. However, when we think of implementing this approach, it is not viable for businesses across various geographies. A key point to remember is that you need to first check when your followers are online and sketch out a plan to post strategically. Practicing this ensures that your content reaches them at the right time and grabs their attention. 
8. Repurpose content
A major roadblock that content marketers face while developing content is running out of ideas. Coming up with fresh content ideas is an uphill task. This is where repurposing your content becomes profitable. If you already have a blog on a specific topic, you can consider developing it either as a video, an infographic post, or any other content form that your audience will receive the best. Also, you can republish old content as a fresh post if it is still relevant. Repurposing content refreshes your content strategy and helps you capture various people that consume different types of content effectively. 
9. Watch out for changes
Facebook is constantly improving its algorithm, design, and user interface to provide the best user experience to everyone. In light of this, the content strategy that once worked well for your brand may not perform anymore. Staying ahead of the latest Facebook updates in terms of features and algorithm helps you adapt your content marketing strategy to the Facebook ecosystem.
10. Monitor feedback
As influencers, monitoring the feedback you receive from your audience is imperative for maintaining your brand image online. Be it positive or negative, feedback of any kind should never go unnoticed. While positive feedback is good and easy to respond to, you need to take careful steps when dealing with negative feedback. 
Making all your Facebook Page posts about yourself puts off your audience. You can experiment with the 40:40:20 ratio for creating your posts. Create 40 percent posts that add value to your followers with little to no promotion, 40 percent promotional content with compelling calls to action (CTAs), and 20 percent content that includes polls, humor, off-topic content, and more. 
Practicing this approach helps alleviate negative responses from your audience. Also, analyzing negative feedback and making necessary adjustments in your strategy is an effective way to keep your content strategy in check. 
11. Get a verified badge
Getting verified on Facebook validates your brand presence on the platform in terms of authenticity and establishing customer trust. Acquiring this blue badge also means your Facebook Page posts will be ranked higher compared to other Pages with similar names by a Facebook algorithm. Better post rank and page rank means increased organic reach for your business. 
12. Adopt user-generated content campaigns
User-generated content (UGC) campaigns are the rage on almost every social media platform, and Facebook is no exception. There's no better way to promote your products and services other than running UGC campaigns. When a customer loves your product and is willing to advocate for it on Facebook, it triggers a positive sign in your potential customers and dramatically increases the reach of your brand organically. 
13. Retarget your audience to increase conversions
Retargeting, as the name implies, is the practice of promoting your brand to people who have previously visited your Facebook Page in order to convert them into customers. Research shows that people don't purchase unless they see an ad at least five to twelve times. By retargeting your audiences, you can familiarize your brand with potential audiences, enhance brand recall, stay on top-of-their-mind, and eventually convert them into your paying customers. Optimize your Facebook Page for retargeting and prepare your brand to see an increase in customer acquisition. 
14. Track campaign performance
Tracking and evaluating your Facebook campaign performance is of prime importance for the growth of your business on the platform. With every move that you make on your Facebook Page, you want to usher your brand to new levels of growth. Use the Facebook Insights tool to understand trends from historical and current data, calibrate your audience response, and empower your content strategy with this insider information to expand your reach to new audiences. 
15. Focus on metrics that matter
Facebook is a warehouse of data and the amount of information you receive in terms of audience demographics, post performance, and campaigns is incredible. However, being overwhelmed with irrelevant data that doesn't add to your brand growth on Facebook may stifle rather than boost your progress. It is essential to focus on getting more Likes to grow on Facebook.  Engagement, Reach, Referral traffic, Impressions, Facebook video metrics, Facebook Page Likes and Follows, Video engagement, Video retention, Clickthrough rate, and Ad frequency are some metrics to monitor to understand your true potential on Facebook. 
Organic reach for brands on Facebook is sparse, but it is not impossible to achieve. Incorporating these practices will not only boost your credibility but also amplify your brand reach, increase your conversions, strengthen your brand-customer relationships, and establish you as an industry leader in your niche. 
---
If you need professional assistance, we are here to help. atisfyreach, our AI-based platform, not only helps brands in establishing a strong online presence but also offers tailored influencer marketing services as well. 
Register your interest and get in touch with us to learn more!