Non-fungible tokens (NFTs) have remained buzz-worthy this year and have quickly turned into a tool for digital consumerism. Technology has advanced rapidly, and blockchain's most extensive offering for brands comes in this format.  
NFTs are digital assets created by blockchain technology with unique identification codes and metadata to distinguish one NFT. NFTs are unique, meaning that they can't be replicated and that it isn't possible to trade them at the same rate as another NFT from the same set.
It is expected that with the momentum gained last year, NFTs are moving towards becoming a mainstream part of the financial world in 2022 and will hold a significant position as a powerful player in the wider influencer marketing industry. This is why we encourage brands to consider NFTs now more than ever to boost brand awareness, interactions and unique customer experiences. 
Big brands using NFTs have become an inspiration, as their gains have gone beyond expectations. If you are interested in investing in this technology, it is always good to learn from the top players who have had enormous success by unlocking NFTs' potential at the right time.
---
Successful NFT Marketing: These Brands Made A Splash! 
NFTs can play a huge role in your marketing strategy. They can offer new ways for brand storytelling and customer interactions, so read on to provide your customers with an out-of-the-box experience and build a community of loyalty.
1. Themed GIFs
Brand Campaign: Taco Bell GIFs – Live Más Scholarship
Taco Bell always aces its digital marketing stunts, and it positioned one of its strategies around NFTs. The Mexican food franchise took it to the next level by putting out 25 taco-themed NFT GIFs on Rarible (an NFT marketplace) to support the Live Más Scholarship. Each GIF started at $1 and reached thousands of dollars, with one even selling for $3,646. Even better, these assets sold out within 30 minutes.
Combining this with the fact that millennials are always happy to do business with brands they resonate with; it seems evident that brands could benefit from supporting causes that their consumers associate with.
Takeaways 
Gain brand awareness by doing something off-beat in the NFT space

Support a worthy cause with which your consumers associate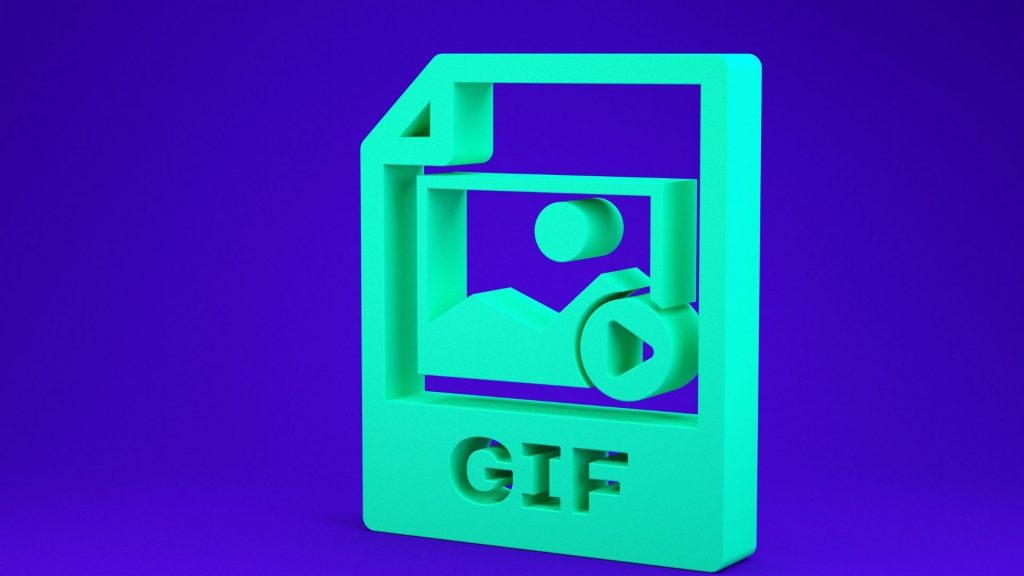 2. Digital Merchandise 
Brand campaign: ASICS Sunrise Red Collection 
ASICS was the first sportswear brand that jumped on the NFT bandwagon in July 2021. In collaboration with various digital artists, the brand's Sunrise Red series included limited-edition digital sneakers and several items from their Gold collection in the auction. ASICS was vocal that NFTs was its first step towards "building a future where digital goods inspire physical activity". 
They invested the proceeds from the campaign into the ASICS Digital Goods Artist-in-Residence program, which benefited the artists who created the NFTs. The brand also ensured that no carbon footprints were left during the campaign and focused on minimizing their environmental impact.
Takeaways
Reap long-term benefits 

Execute sustainable campaigns that don't leave a carbon footprint

Associate the campaign with a suitable program/cause

Duly credit the artists responsible for creating your NFTs
3. Video Content 
Brand Campaign: Grimes Collection 
After putting them up for auction, the Canadian musician Grimes took part in the NFT gold rush by selling around $6 million worth of digital artworks (precious video content). She tapped into the trend and used her creativity to capture the attention of a global audience. A series of 10 pieces, some unique and others with thousands of copies — went up for sale on Nifty Gateway. The success was enormous due to the artist's mass popularity.
Takeaways 
Connect with artists or auction marketplaces to feature your brand

Create NFTs for charity 

Generate leads by running contests and including NFTs as the prizes
4. Launch Event 
Brand campaign: The Kings of Leon's "When You See Yourself" Album Launch
With the multitudes of artists worldwide, the music industry is quite a competitive space. This is why The Kings of Leon's marketing team went the extra mile to get around this issue.
The launch of their album, "When You See Yourself", as an NFT was the first of its kind. They used three token types — one featured a special album package, the second had live show perks and the third contained exclusive audiovisual art. They also limited the token sales for two weeks, which turned the tokens into a tradeable collectible.
Takeaways
Release different token types for your product release

Limited availability of the tokens can make it a tradeable collectible
5. Artwork 
Brand Campaign: Beeple – Everyday Artwork 
Mike Winkelmann (better known as "Beeple") became a legend when he sold a JPG file for $69.3 million. It made him the third-most-expensive living artist at the time of the auction. The file was sold as a non-fungible token and was the first digital-only NFT auctioned by Christie's.
Beeple's NFT boomed in popularity so much that even after the dedicated time of the auction for two weeks, it had to be extended by 90 seconds to answer the constant flow of bids.
Takeaways
Grasp new technologies and ideas as they arrive in the market

Take the risk and outperform to make your mark on this innovative, competitive world
6. Brand Collaborations
Brand Campaign: Robert Mondavi x Bernardaud NFT Collection
This association was a fine example of luxury brand NFTs. The most respected winery, Robert Mondavi Winery, teamed up with the French luxury porcelain house Bernardaud to create a limited series of wines in exquisite Limoges porcelain. The collaboration was unique, with a limited series of 1,966 porcelain 1.5L wine bottles containing custom wine blends, all purchasable only through NFTs.
The attached NFTs created by artist Clay Heaton verified its origin and authenticity and served as a certificate of ownership. The NFTs added value as digital representation and safeguarded against counterfeit wines.
Takeaways
Generative art is an emerging element in the world of NFTs, so you can use it to focus on positioning your brand accordingly.

Limited edition offerings ignite consumers' interests.
7. Special Moments 
Brand Campaign: The NBA and 'owning' moments digitally
Owning moments became a reality with this fantastic campaign by The National Basketball Association. To strengthen their fanbase in the European audience and direct to consumer approach, NBA created the "NBA Topshot" as a marketplace. Fans could buy moments from their favorite players and take home a certificate with an original clip. This campaign to digitally "own moments" from the live performance was a unique NFT strategy.
Takeaways
Create a campaign that can increase the audience in a specific region

Associate with a sports event or any event that generates excitement

Bring an emotional connection or create a

special moment in the audience's life
8. AR Integration 
Brand Campaign: Vodafone AR games – Vatoms
Smartphone giant Vodafone created an augmented reality (AR) game in 2019. In this game, players had to explore through NFTs named Vatoms, as part of a promotional Apple giveaway. The project became so popular that the company relaunched the game in 2020. This time, the brand partnered with Samsung to offer players thousands of tech prizes connected to the NFTs.
Takeaways
Give a new user experience to the consumers and reward them with prizes

Try creating an AR game to drive consumers' interest

Partner with big brands to engage a bigger audience
---
NFTs Are The New Future Of Marketing 
NFTs have grown to help big brands navigate new marketing strategies. The above-listed examples are just a handful of ways brands explore new possibilities to engage followers and boost awareness. The NFTs you use could be related to artworks, sports, video games or something else, and with them, you have the possibility to mint incredible profits.
Remember, NFTs are here to stay and offer win-win situations for both brands and consumers. While you're learning about new trends and finding areas to fit your brand into this popular trend, Atisfyreach can help your brand grow. The AI based platform connects brands with the right-fit influencers to ensure success for their campaigns.
Register your interest with Atisfyreach today!