TikTok, as an app, has made a splash in a very short span, unlike many other social media platforms around the world. With several mind-blowing stats that include over 600 million active users and 2 billion downloads, one can rest assured that the platform is grabbing eyeballs. TikTok is currently getting more views than other social media platforms, which juxtaposes that it is still not saturated with ads. 
Brands that manage to craft engaging ads do manage to catch the attention of interested users, which in turn leads to a loyal following and brand awareness. Hence, TikTok has become an essential part of any marketer's arsenal when it comes to social media marketing. TikTok, on its part, has been cognizant of the possibilities and has created a self-serving marketing platform with multiple ways to advertise. Since 2019, several major brands like NBA, Nike, Fenty, and Red Bull have steadily built a massive following through many advertising formats that are engaging, entertaining, and unique. 
In this blog, we explore various ways brands can advertise on TikTok to get the most out of their marketing strategies.
---
1. Hashtag Campaigns
Hashtags are always a great way to catalog content for easier discoverability, and have become an innate part of campaigns on social media. Influencers always use hashtags to further their reach and now bands can too. By creating a unique hashtag for a particular campaign, brands can drive awareness and engagement with the resulting posts. The content can be either brand-generated or user-generated. The hashtag can also be a call-to-action to drive home the point more effectively. When users click on a branded hashtag, they are taken to a landing page with the necessary details.
Let us take the example of the e-commerce brand, Zalora. All users had to do in the #thestylenow challenge was to create a Z hand signal to trigger an instant outfit change. They received over 1,000 unique video submissions from users, a conversion rate 2.5x more than usual, a reduced cost per click of 54% and a reduced cost per install of 27%.
2. Trend-Based Campaigns
The heartbeat of TikTok is its continuous and fast-paced evolution based on trends that are constantly evolving. It's easy to miss a trend on this blink-and-miss platform. Most of the trends seen on social media today are born on TikTok. This is a huge space for brands to capitalize on. With the appropriate hashtag and unique content, brands can easily jump on a pre-existing bandwagon to create their iteration of a trending campaign.
A classic example is the NBA's #HoopsAtHome campaign. This combined two very important aspects of the brand in 2020 – basketball and being stuck at home during the coronavirus pandemic. It helped keep the game in the conversation while highlighting the need to stay safe and boost morale during a difficult time. Add to that the presence of dogs and you've got yourself a social media winner.
3. Influencer Marketing
Contrary to popular belief, influencer collaborations on TikTok are a fairly cost-effective way to market a brand. Not only do they take care of the content generation process, but they also bring with them their niche and loyal fan base that you don't need to waste time finding. You can find an influencer that best aligns with your values and target audience for a successful TikTok campaign with appropriate research. Influencer campaigns boost your ROI and reduce your customer acquisition cost.
Instead of a product or service, let us take the example of the Spider-Man brand. Before releasing their last movie, they leveraged TikTok superstar Zach King to create a video of him hosting a watch party for the new release. Not only did the video get massive engagement through likes and comments, the brand observed a tangible increase in ticket sales as well, reflecting direct revenue growth from the campaign.
4. Direct: In-feed Video Ads
TikTok users are probably used to observing direct ads on their feed without any of the bells and whistles. These are in-feed ads that appear as regular videos. The only distinctive feature is the call-to-action to tell the users how to proceed should they engage with the video. This could be "Shop Now" or "Learn More" among other options and leads to a landing page. These help boost engagement and increase the chances of a user interacting with your brand's landing page. Almost every brand from Mercedes to Colgate, Puma, and Guess run such ads.
5. Branded takeovers and effects
As the name suggests, branded takeovers differ from in-feed ads by appearing on the user's feed when they open the app. They are further present on the 'For You' page as well. They come with a clickable link that leads to an external landing page. Guess Jeans, for example, ran a brand takeover ad to increase awareness towards their #InMyDenim campaign. Not only did the hashtag go viral, so did the brand video.
Branded effects are the next big thing on social media! They allow brands to add exciting customized effects using lenses, AR filters and stickers that truly stand out on the app. They're specific, reusable, and truly draw the users' attention. When Puma was launching a new football boot, their videos combined intense skills with these cool #FlashofFuture effects to truly put the product in the limelight on TikTok. The short, quirky, and unique ads helped boost engagement and sales.
6. Paid Ad Programmes
All the above-mentioned ad formats are a part of TikTok's paid ad offerings. As mentioned earlier, TikTok offers a self-servicing ad program that is a massive opportunity for brands to capitalize on. Like everything else though, TikTok ads also come with a cost. It is up to the brand to assess its effectiveness by calculating its RoI. They start at $10 per CPM and require a minimum spend of $500 on an ad campaign. A study of the Internet and forums suggests that experienced TikTok marketers suggest paying a minimum of $10,00 per ad campaign. This depends on the scale of the brand. There are the bigger ones with an existing online presence that budget between $50,000 and $100,000 to run ads on the platform.
7. TikTok Ad Groups
This is a key step when a brand is setting up ads for TikTok.After a thorough assessment of the campaign plans and once objectives and budgets are set in stone, the brand creates an Ad Group. This is essentially the delivery and distribution mechanism of the ads. The details here include the ad placement, targeting, details, ad schedule, delivery type, and bidding method.  This is probably a key step wherein brands suggest where their ads will show up, either automatically or manually.
All the details need to be filled here extensively, including a full description of what the ad is about. These include promotion type, display name, profile image, category, ad tags, and user comments. Once you set up all these parameters, your ads are ready to be targeted to the right audience.
8. Collaborating With Other Channels
While this might be a cardinal sin in the world of traditional marketing, some brands are willing to push the envelope and collaborate on TikTok. Given these brands don't pose a threat to each other and are not competitive, they also are smart enough to spot opportunities for economies of scope as they can leverage off each other to achieve common goals.
Two brands that often collaborate are Uber and Spotify. Do they compete with each other? No. Do they complement each other? Absolutely! This is a new wave of marketing in the 21st century that would have been unthinkable in the past.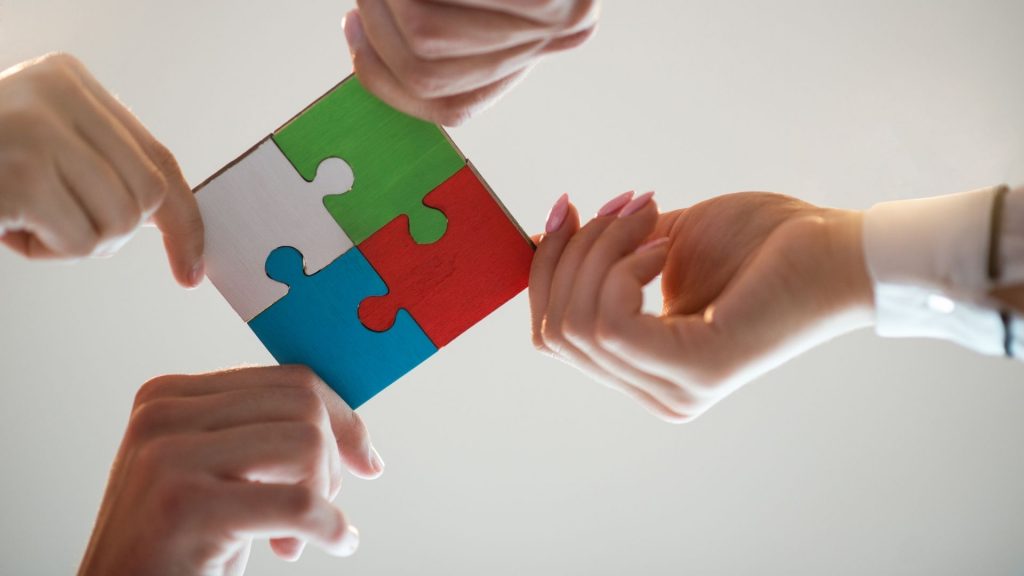 ---
Advertising on TikTok is a legitimate way to reach the target audience. TikTok converts engagement into leads – and leads into sales, thereby helping brands grow tangibly. With a comprehensive list of tools and tricks, setting up ads here are easy and customizable. TikTok is only going to grow in the future, and advertising must be made a part of the marketing strategy as soon as possible with the tips mentioned above.
Atisfyreach, our AI-driven platform, is redefining the influencer marketing space by offering AI-driven solutions that automate the entire influencer marketing workflow. Find perfect influencer to promote your brand! Register your interest with atisfyreach.