Modern customers anticipate personal and tailored experiences. Gone are the days when pushy sales messages and promotional emails converted people into customers. Today, overly "salesy" content is highly likely to make you lose your customers. Such content is "artificial" and doesn't resonate with the target audience. Today's audience demands authenticity. And placing your products, instead of the customers, as the center of emphasis leads to unhappy buyers and lost prospects. 
Therefore, investing in conversational marketing is a must in 2022! Conversational marketing is a customer-oriented, dialogue-driven approach that aims to offer an enhanced customer experience. Adopting this approach to marketing leads to higher customer engagement and improved cash flow.
This blog is your go-to guide to what conversational marketing is and what its benefits are. We also dive into how you can create a comprehensive conversational marketing strategy. So, let's jump right in!
---
What Is Conversational Marketing?
As the term implies, conversational marketing prioritizes conversations with the customers.  Positive conversations strengthen the brand-buyer relationship, compelling customers to stick with you for longer. It helps brands interact with their target audience to offer them a personalized experience and minimize friction. This marketing approach will challenge you to strike an ongoing conversation with your customers when and where convenient. It also encapsulates answering their questions and giving them a way out of complications while making purchases.
An appropriate conversational marketing strategy will enable you to engage in meaningful, one-on-one conversations with your customers. Any 2-way communication channel, like phones and emails, can be a part of conversational marketing. Live chats have remained the most common strategy, enabling users to get instant solutions to their problems. The key to successful conversational marketing is an in-depth understanding of the communication channel your target audience prefers the most. 
4 Key Elements Of Conversational Marketing
1. Conversations happen in customer-time
One of the most crucial components of conversational marketing is that all conversations should occur whenever the customer wants. The conversation can be in real-time or whenever the customers are free — be it at 6 a.m. or 12 p.m. 
Remember, this form of marketing is customer-centric. Therefore, every interaction must happen at your target audience's convenience. Otherwise, they won't be fully invested in talking with you. Additionally, whenever customers reconnect, they should be able to pick up things where they left off.
2. Conversations are scalable
As and when your business scales, more and more customers will engage in active conversations with you. And you cannot delay the response just because you have 100 other customers to cater to. A lack of workforce or resources should never hinder you from successfully interacting with your customers. Sadly, customers don't care about how much workload you have or if you have the bandwidth to talk to them. All they want is to get their issue resolved as soon as possible.
This is where chatbots come in. Setting your chatbots available 24/7 will help you relatively stay burden-free. Besides, bots will quickly offer answers to common questions than a human. And a quick response will satisfy your customers.
3. Conversations have context
Every conversation you engage in with your customers should have a context. And if the customer returns with questions regarding the previous conversation, they expect you to remember their concern. Otherwise, they'd have to answer the same questions repeatedly, which would be a waste of time.
To avoid this, your CRM systems should gather and store information about all interactions and a customer's recent purchases. The more you know about your customer, the better you'd help them.
4. Conversations meet customers where they are
One of the most important features of conversational marketing is the ease of access. Never make the customer go out of their comfort zone to start a conversation with you. Instead, take the conversation to where your customers are. In other words, engage on platforms where your customers spend the most time. This way, they'd easily find you without going to a certain website or downloading any apps.  
Benefits Of Conversational Marketing
1. A delightful way to get answers
A friendly conversation can light up one's mood, strengthen relationships, and boost trust. Besides, conversational marketing allows customers to connect with experts and get personalized answers to their problems. And since people are turning towards mobile-friendly platforms, they are highly likely to interact with you on social media, giving you a chance to cast a positive light on your brand.
2. Gain valuable customer insights
A nuanced understanding of the audience is one of the foundational pillars determining a company's success. And conversational marketing is the best way to gather insightful data about your customers. Since the communication is two-way, you know a lot about your users. Sadly, websites and advertisements don't offer such a benefit. 
3. Build lasting relationships
As mentioned above, conversations help build relationships. And social media is a great platform to foster positive relationships with your customers. It is not only a convenient channel to get in touch but also an intelligent lead generation tool.  
Efficient Conversational Marketing Strategies To Deploy
Chatbots
Figure 1: Sephora's virtual artist. Source: Chatbot Guide
One of the most common tools that every brand uses is chatbots. Now, you may feel that chatbots nullify the sole meaning of conversational marketing since they don't offer personal responses. But in contrast, chatbots are a great way to offer quick responses to customers' common queries. They even save you time that you can spend on solving more nuanced customer issues.
Having said that, chatbots need not be totally impersonal. You can always use your brand voice to create automatic responses that resonate with your target audience and align with your brand's overall tone. Sephora is one of the popular conversational marketing examples. The brand's messenger bot, Sephora Assistant, effortlessly books people's appointments. This increased Sephora's conversion rate by 11%.
Private messaging and live video
Only one-on-one conversations can efficiently handle complex customer issues. But to solve such issues, you have to be accessible enough so the customers can share their issues in the first place. And emailing or calling is not the quickest way for customers to reach you. This is where private messaging and live video come into play. 
Customers most often resort to social messaging platforms like Instagram and Facebook to connect with brands. These platforms are fast, at their fingertips, and personal. They can get answers to their specific questions and offer feedback. Additionally, you can leverage live video to highlight your product's benefits and create a stronger relationship with your audience. 
Conversational commerce
Conversational commerce is capitalizing on the conversation to sell products and services. The conversation can start through chatbots, social media, or live video. It is aimed to nuzzle the customers further into the sales pipeline and make the purchasing experience seamless.
Studies show that 52% of customers are more likely to make repeat purchases when assisted via live chat. Therefore, one of the common conversational marketing trends is using interactive experiences to boost social commerce. Brands keep in touch with their customers on social media, update them about upcoming sales, and respond to their comments/queries. This way, they successfully convert followers into customers.
Social listening
Social listening is a way to understand your audience by analyzing their actions on social media. Their actions highlight their perception of you and your market rivals. Social listening also encapsulates understanding your community's needs and pain points to improve your brand image.
You can leverage plenty of social listening tools to monitor your audience's actions. These tools usually track brand mentions and conversations related to your brand. Social listening will enable you to create a sound conversational marketing strategy.
Help Desk integrations
Collecting your audience's data individually is also crucial to offering positive, conversational experiences to your audience. One way of collecting invaluable customer data is through help desk integrations. These integrations will help you see your brand's past interactions with the customers.
In addition, integrations provide a customer's order history, contact information, and overall relationship with your brand. These pieces of information help provide stellar customer service and engage in meaningful conversations.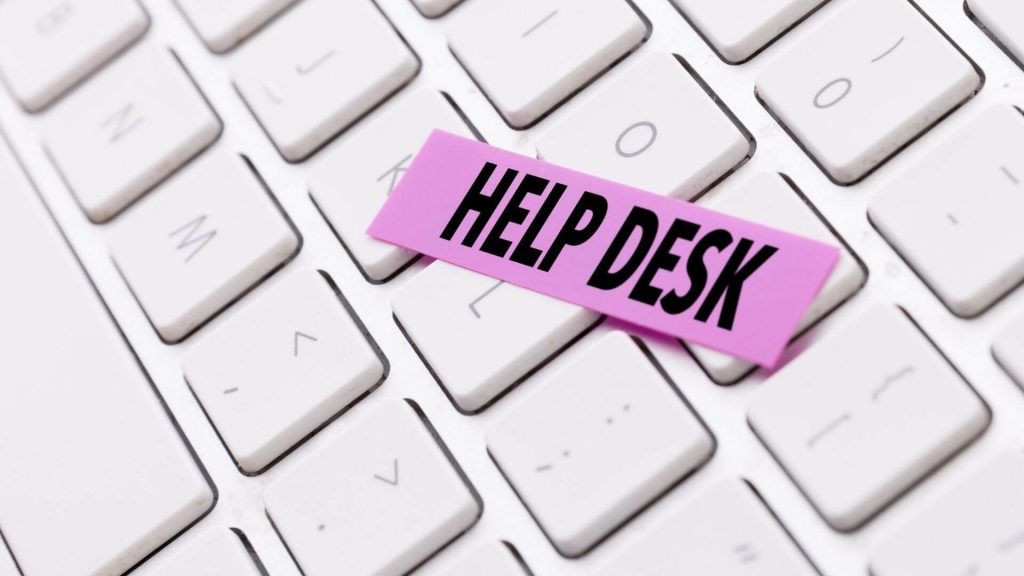 ---
Here's another smart way to leverage conversational marketing!
79% of businesses reported that live chat has helped improve customer loyalty, sales, and revenue. The high success rates of conversational marketing have enticed social media influencers to utilize conversational marketing in 2022. Macro-influencers can't individually respond to the thousands of fan messages or queries they get. Therefore, they leverage conversational marketing tools, like chatbots to automate responding to basic queries. 
Influencers who leverage conversational marketing have higher engagement rates. Therefore, you can collaborate with them to promote your brand. With their fans quickly following their CTAs, you will likely make more conversions and sales!  
Want to leverage influencers to boost your sales? We have you covered! Our AI-based influencer marketing platform, Atisfyreach, can connect you with social media creators who can help you build brand awareness. The best part is that Atisfyreach only connects you with influencers who serve the same target audience that you do. This ensures your campaigns are a massive success! 
Register your interest at Atisfyreach today.