It is common knowledge among marketers that social media users love watching (and sometimes binge-watching) videos! These have overtaken every other type of content on the internet. Add a splash of creativity and blend your music with strong messaging, and you have a truly unique way of creating impact. Content creators and brands alike are becoming adept at creating memorable and share-worthy videos. 
However, we also know that creating videos isn't child's play even though creators make it look easy. It is anything but easy to conceptualize, arrange props, and even wait for the right natural light. This is why knowing how your videos perform is crucial. Video metrics can help you channel your efforts in the right direction and give you quantitative feedback! 
In this blog, we will teach you the different metrics that show the performance of your videos. Remember that some terms vary from platform to platform, so note what is important to track for your business. 
---
FB Video Engagement Metrics
Average video time watched
This metric tells you how long a viewer watched your video. If you see that not many people are getting to the end of your videos, it may be too long, and you lose audience retention, or the content is not what they wanted. 
Sound on vs. sound off video views
Did you know that the majority of people prefer watching videos without sound? As baffling as that is, consider that they could be in a public place or watching like this for other reasons. Understanding this metric can help you prioritize other elements, such as captions, music, and disclaimers to give your audience a better viewing experience. 
Full video views vs. partial
A full video view is when viewers watch your video for at least 30 seconds, or almost to the end (in most cases, these are short videos). 
A partial view is when a viewer watches a clip for at least three seconds but not for more than 30 seconds or through.
Seeing these two pieces of data side by side, you can assess if your video retention improves over time.
Click-through rate
The number of times viewers click on your post as a percentage of impressions during its lifetime is known as the click-through rate (CTR). Tracking this metric is especially crucial if your videos are meant to increase sales or leads. 
Unique video views
Every new person who watches your videos for the first time is a unique video view. Even if that person were to replay the same video multiple times, it would still be one unique view. 
Click to play vs. autoplay metrics
These metrics are self-explanatory. But here is an exciting part about click-to-play. It shows that people who clicked on your video are interested in that topic and chose to watch it. Autoplay is a default setting on Facebook that you can turn off if you wish to map audience interest in your niche. 
Shares and comments
Reactions (Like, Love, Haha, Wow etc.), shares, clicks, and comments are how people interact with Facebook posts. Total engagements can help you gauge the overall effectiveness of your video.
When people share your videos, it is the best way to reach new people organically and rank higher in the algorithm. 
YouTube Video Engagement Metrics
Average view duration
YouTube prioritizes videos that receive more view time on the platform. It's critical to understand which videos attract viewers to stay watching and how to duplicate their success. A clash between what you offer and what you deliver could lead to a low average view duration.
Card clicks
Cards are slide-in panels that encourage visitors to watch another video, subscribe to a channel, or go to a different website while watching a video. The click-through rate of each of your cards indicates which action your viewers choose to take when watching your content. This can assist you in selecting the most exciting card for each of your videos, potentially increasing watch time, subscriber growth, and website traffic.
Watching card click-through rates can also help you determine when, where, and how long to show your cards in future videos.
Card teaser impressions
A teaser appears in the upper right corner for a few seconds before disappearing behind the "i" button. During the rest of the video, you can access the card by hovering over it and clicking on the "i" button. Card teaser impression is the total number of times card teasers were shown to viewers. Visitors can view these many times to get multiple impressions.
Subscribers gained/lost from video 
The Subscribers Report on YouTube displays which videos, locations, and periods gain and lose subscribers. This information will show you which video themes your subscribers enjoy and where you should look for new subscribers. By putting your subscribers' needs first, you'll be able to make videos that they want to watch, increase your watch time, and improve your search rankings.
Likes/Dislikes
Likes (vs. dislikes) is simply a report on how many viewers liked or disliked your videos. You can view this metric with the expanded analytics report at the channel level to get a deeper insight into the data you see. 
Instagram Video Engagement Metrics
Saves
Brands are paying attention to Instagram saves as a critical metric. You can learn what content causes the most saves by looking at the count of saves your posts receive over time and use that information to drive your future approach.
Consider what kind of content your audience is likely to save or save as a reference, such as motivating quotations or an educational reel. 
Story metrics
Analyzing the impact of your Instagram Stories can help you figure out which ones to reproduce or turn into Highlights. Pay attention to the following:
Story tap backs:

This could signal that your Story is rewatched or that the previous frame had too much information.

Story taps forward:

It's possible that people aren't keen to stay on your Story or are rushing through your content.

Story replies

: If you added interactive elements to your Stories, who responded?

Story exits:

Your exits show you which section your audience was on when they left your story. Exits can help you determine what sparks your audience's interest and what doesn't.
Profile metrics
If a recent video upload increased profile actions, any of the following profile metrics could tell you why this happened:
Website clicks

Email link clicks

Get Directions Clicks

Phone Call Clicks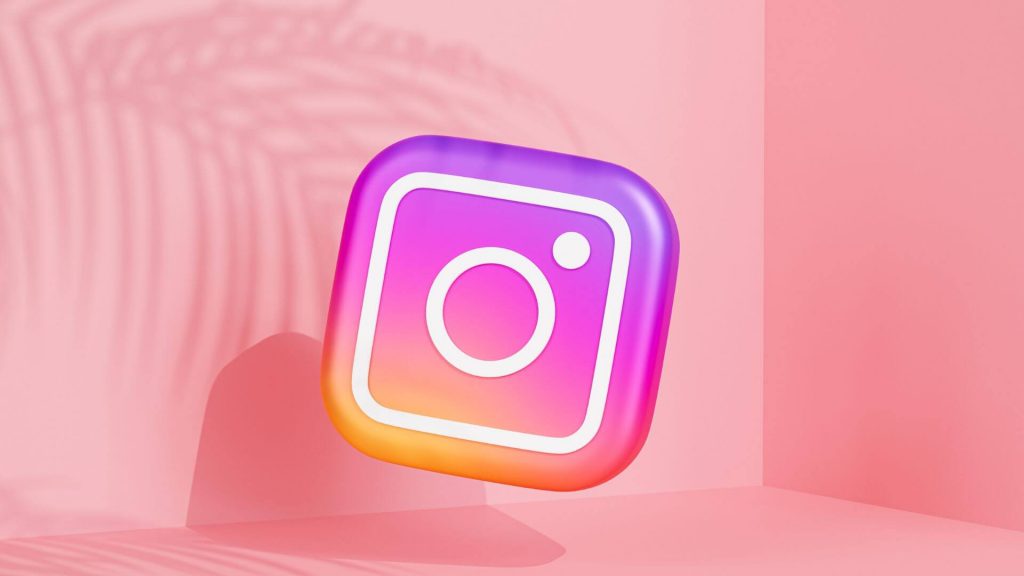 TikTok Video Engagement Metrics
Video views
This is the number of times viewers watched your videos in the selected day range. This metric includes views and growth rate compared to the previous 40 days.
Followers
This refers to the total number of accounts that follow your profile. "Net followers" is the number of new followers minus the number of unfollows.
Profile views
This metric shows how often users view your profile in the selected day range. 
Trending videos
Your audience will tell you the kind of videos they like watching through this metric. Here you can see the nine top-performing videos with the fastest growth in view numbers over the past seven days.
Follower activity
This data helps you understand the time during the day and days of the week when your followers are most active on TikTok. You can plan your posting strategy accordingly. 
---
Track Video Metrics For Better Engagement
Social media will not be going back to long-boring posts where people have to dig deep for information and connection. Videos will continue to take up space in the content shared online. 
Brands need to gauge the competition that exists and create engaging videos. Realistically, you can't keep track of every metric. The key is to choose the right ones for your business. Your goals will decide which ones are considered in your reporting and content planning. For instance, if you want to see more activity on your Followers tab, you need to develop content with a broader appeal. Influencers also offer brands a creative approach to video creation and can positively impact your metrics. 
Find content creators and influencers through Atisfyreach's AI-based platform that matches brands with the ideal influencers based on the campaign's goals – whether it's an increase in brand awareness, more engagement, or boosting revenue at scale. 
Register your interest with Atisfyreach.