Fact: Everyone adores GIFs.
Emojis, GIFs, and stickers are used by more than 70% of Americans in daily communications (Harris Poll, 2017). GIPHY, the biggest GIF site, has over 700 million daily active users who share more than 10 billion GIFs on the platform and other places daily (Variety, 2019). Companies like Red Bull, Jolly Rancher, Absolut, Benefit Cosmetics, and Gucci have already started marketing alliances with the platform. Some corporate giants like Google have created brand channels on the platform. 
GIF marketing has become a popular new trend for companies worldwide. But you may still wonder why you should use GIFs for business.
Read on to learn how these fantastic marketing tools can change your brand's content strategy for good. 
---
What Are GIFS?
A GIF, or graphics interchange format, is a moving image file without sound that automatically loops. They are meant to be digestible, entertaining, and brief. Steve Wilhite, a software developer from the United States, invented GIFs in 1987 while attempting to employ animated graphics with manageable file sizes.
This means that GIFs have existed for more than 30 years, making them older than the internet. They became an instant online hit and have only grown in popularity since. 
What Are the Benefits of GIF Marketing?
Why do consumers and marketers love GIFs so much? It comes down to the following benefits:
They're way more engaging than static images
An animated GIF is a captivating cross between a photo and a video that can be thought of as a "live photo." Contrary to content assets like text-only social media postings, still images, and static pay-per-click advertisements, it is active and dynamic.
The repeating motion of a GIF naturally attracts your audience's attention and piques their curiosity without being intrusive or obtrusive, like a sudden pop-up or huge CTA box.
They're mobile-friendly
Given their smaller file size, GIFs are a great addition to blogs or websites when you want to post mobile-optimized but animated content. They won't slow down your site (or SEO rating). GIFs can also readily resize to fit mobile screens, providing a significantly better mobile user experience.
They're entertaining
Making your clients' experiences with your brand and content a little more enjoyable will boost your brand's association. They're ideal for short, punchy, and even dramatic sentiments that encourage readers to interact positively with your content. Think of GIFs as a "hype guy" for your messaging. 
How about sending them a GIF like the one below instead of a plain "Thank you"?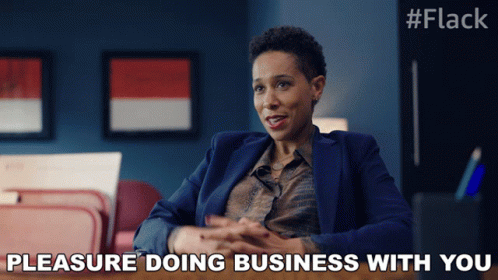 Figure 1: Example of using GIFs to convey messages in a fun way. Source: Tenor
They're very accessible
With GIFs, you can make your brand more human and relatable to your target market. Their style creates a relaxed atmosphere and gives your content a warm, personal feel. They can be a valuable tool in making information-heavy content feel more digestible and inspire engagement. Even if your business is more serious, there is a GIF that you can "safely" use in your communication. 
How Do You Make a GIF?
GIFs are animated and need more elaborate editing skills to create, right? Not true! They are straightforward to make. You can personalize GIFs to your business and increase audience interaction without prior filmmaking expertise or experience. Here are three quick ways for you to make your very own GIFs.
Use a GIF maker app
There are a lot of apps that you can use to create GIFS right on your smartphone for free. You can use these tools to upload photographs and build bespoke GIFs. In addition, you can add several other entertaining and exciting features, including filters, backdrops, text overlays, photos, and emojis.
The steps involved are also accessible. You register, add images, choose how quickly the photos should cycle, apply any desired filters or overlays, and export your GIF. 
Convert a video into a GIF
GIFs are a fantastic way to reuse the video content you already have. You could create dozens of GIFs from a 2-minute video and use them on social media platforms, promotional emails, and other digital platforms. Online, there are many excellent video-to-GIF converters. You can find free ones for most of your basic needs. Some have a subscription cost but offer extra features and functionality. 
Source one from a GIF website
Don't feel like creating a GIF from scratch? You can use one of the many pre-populated GIF libraries available online to spice up your GIF marketing. GIPHY is one of the most extensive GIF libraries. There are many other choices, too including Gfycat and Tenor, both of which have sizable collections. You can copy the URL to the GIF or download the file and use it in a post. 
Figure 2: There are tons of pre-made GIFs on GIPHY. Source: GIPHY
5 Unique Ways To Incorporate GIFs Into Your Content Strategy
You are the only one who truly understands your audience. So, would your target audience enjoy GIFs? 
You should investigate GIFs if you're marketing to a tech-savvy audience. The possibilities with GIFs are virtually endless if you choose to use them. Here are five ideas for using GIFs in marketing.
360° virtual GIFs of products
Customers care a lot about how a product is presented. It's critical to provide them with a 360-degree perspective of each item you sell because they cannot physically touch or investigate your things online like they do in a physical store.
Your brand can implement this strategy using GIF marketing. For example, (refer to the image below), a shoe company might create a GIF showing a brand-new product rotating from every aspect, share it on social media, and include it on their product page.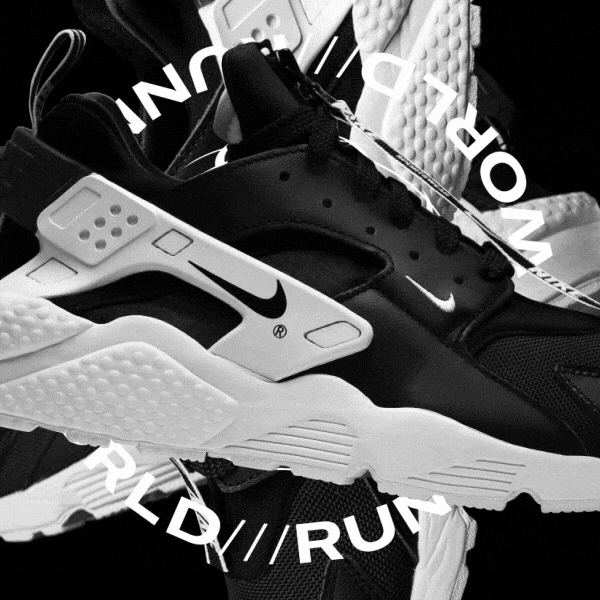 Figure 3: Example of marketing a product through GIF. Source: GIPHY
Show products being used as a GIF
Given social media's demand for fast content, GIFs provide a lightning-fast approach to tease a big announcement or give users a sneak peek at an upcoming product on social media platforms. 
Coca-Cola is a fantastic illustration of GIF marketing. Custom GIFs are made using their products, and fun, creative marketing content or CTAs are added.
"Expect the Unbelievable" or "It's Almost Here" could be used as a simple teaser GIF to pique your audience's interest in your product promotions. Naturally, you may also employ GIF marketing to augment any of your product advertisements.
Figure 4: Coca-Cola uses its products as GIFs for marketing. Source: Coca Cola
Add GIFs to email marketing
GIFS make a great addition to emails. The success of your email marketing depends on the effectiveness of your use of GIFs. They are brief pieces of content, add images to textual copy, and are small files that are simple to send.
Animate data to make it visually appealing
From a data visualization perspective, content GIFs are effective because they allow marketers to combine numerous facts, numbers, and complex concepts into a single, compelling image.
Regarding data visualization, there are two key points to keep in mind. First, keep the GIF brief and make the information flow easy to follow. Second, be careful not to overwhelm your audience.
Add GIFs to CTAs
GIFs are primarily attention-grabbing, which enhances the likelihood that your audience will engage with your information. This is one of the main attractions in GIF marketing. So why not utilize GIFs to make your calls to action more engaging?
They can encourage visitors to read more of your emails or scroll further down a website page. For instance, you might use a GIF as the background picture for your CTA for signing up for an email newsletter.
Bonus! 4 Brands That Nailed GIF Marketing
Here are some brands that have nailed the concept of GIF marketing and have taken the GIF game to the next level.
The world's most widely used search engine has to be the first name on the list. Google has always led the majority of technological advancements. Could they possibly have been excluded from the use of GIFs and animations? No chance!
Here's a 2021 illustration demonstrating how sophisticated Google's Instagram strategy is. With a focus on the gold, Google's internal Dino T-Rex prepares us for the future Tokyo Olympics in 2021 with minimum animation.
Figure 5: Google promoted the Tokyo Olympics through GIF marketing. Source: Google
This is merely the tip of the iceberg when it comes to Google employing GIFs for marketing. Google has made the most of GIFs and animations with its colorful doodles and animations. Check out this GIF that Google created during the COVID-19 pandemic in collaboration with the World Health Organization.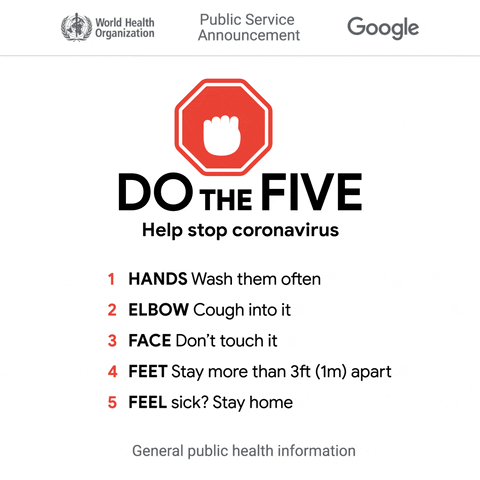 Figure 6: Google created a GIF with WHO during COVID-19. Source: GIPHY
GIF marketing seems like an unviable choice for a company that deals with engines. But GE has broken any such misconceptions. 
Even further, GE created a website to teach science to Millennials using a visual language that's easily understood — emojis and GIFs. They call their platform "emojiscience," which makes sense.
To catch your attention, GE has moved into new territory: invented terms that are said to be spontaneous. This example shows how expertly GE explains how a jet engine operates in an easily understandable.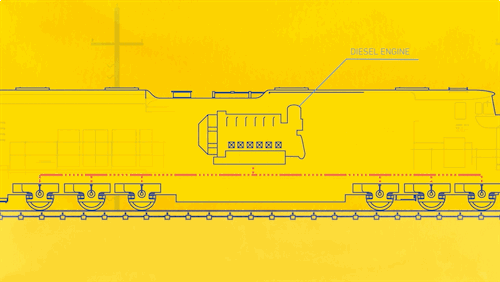 Figure 7: GE created a GIF to explain how a jet works. Source: GE
Starbucks
Masters of GIFs, memes, and everything hip, Starbucks is a trailblazer for creative marketing to Millennials and GenZ. They make relatable memes around the many places their coffee blends into daily life.
By using aesthetically pleasing settings and timely trends, the company promotes its new blends quite well. Being in the food industry, they have inventively used GIFs to demonstrate the processes involved in producing your favorite beverage.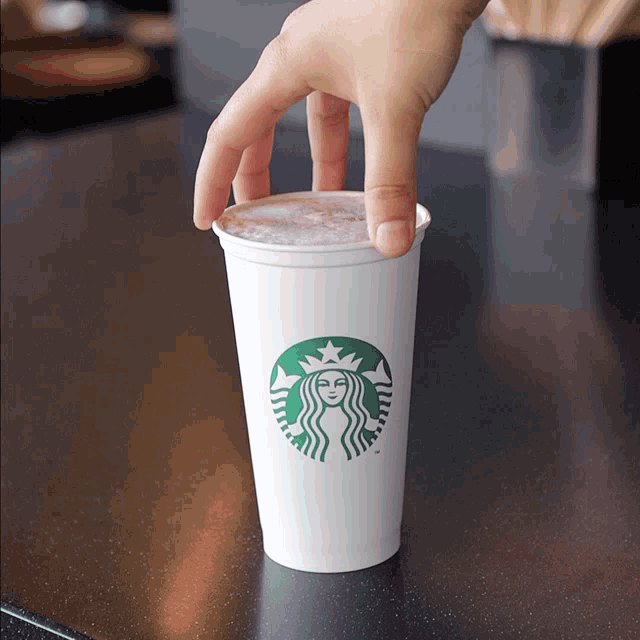 Figure 8: Starbucks is a master of creating exciting GIFs. Source: Tenor
WhatsApp
WhatsApp is one company that has been able to draw in large audiences and provide them more freedom to express themselves. Your texts and emoticons now have extra additions. GIFs have given chats more context by capturing practically every show, cartoon, well-known dialogue, punch line, mood, and even minuscule reactions like a grin. It's more convenient now with typical auto-generated reactions and mood suggestions to have lively conversations.
Additionally, the app allows you to make GIFs from videos with the tap of a screen if you feel the need to convey more. In essence, and they are growing better at it, WhatsApp has nailed the usage of GIFS and animations.
---
Say It With A GIF!
Gifs may have debuted as amusing animations and spinning icons, but they have now developed into practical marketing tools.
It makes sense for brands to join the conversation when everyone uses gifs to communicate to boost engagement and promotions in ways the audience will enjoy. Ramp up your marketing strategy by including GIFs in your marketing content and presenting your brand in a more approachable way. 
Convey your brand message in exciting ways by partnering with talented content creators. Atisfyreach makes influencer marketing easy for brands looking to outsource their content creation efforts or run social media campaigns with influencer partners. 
Innovative influencer solutions are now ready for you. Register here.