Ticktock, ticktock! For any business, time is money! We suggest you quickly hop on to the TikTok bandwagon. 
With 689 million monthly active users, TikTok can be easily dubbed as the platform of the decade. Due to its huge penetration – especially among the younger generation – it has the potential to achieve significant buzz, with a carefully-planned marketing strategy. 
Big brands like Nike are already using TikTok to gain traction, successfully. Walmart and Dunkin' Donuts have also been encouraging their staff to post videos from work, all thanks to the rising interest of an ever-growing audience.  
We'll just let the numbers speak! Read our blog: 10 Major TikTok Stats Marketers Need to Know!
In this blog, let's take a look at how your brand can gain traction from TikTok – to grow your business, increase your reach, and fan base!  
---
Why Is Now The Right Time To Be On TikTok? 
Because TikTok is not what you think it is! It is way beyond a silly entertainment app for teens — It is literally the shortcut to success! A single TikTok video, gone viral, can bring instant recognition to your brand. And that is why you should be on TikTok already!
Gather the like-minded
Browsing through various social media platforms has become a part of our lives. Where else can you find so many consumers engaging with your brand, but at such forums! As a brand, you can build communities by sharing ideas using videos and invoking the interest of like-minded people.
No ads, please
As a smart marketer, you need to be in the know of things, and we are sure, you already know that people, especially youngsters, block ads. Their preferences have made it crystal clear that marketers need to rethink the traditional methods of advertising. You need to find techniques that grab attention without being too invasive. Once you find the perfect pitch for your brand that doesn't sound like a promotion, there's no stopping you!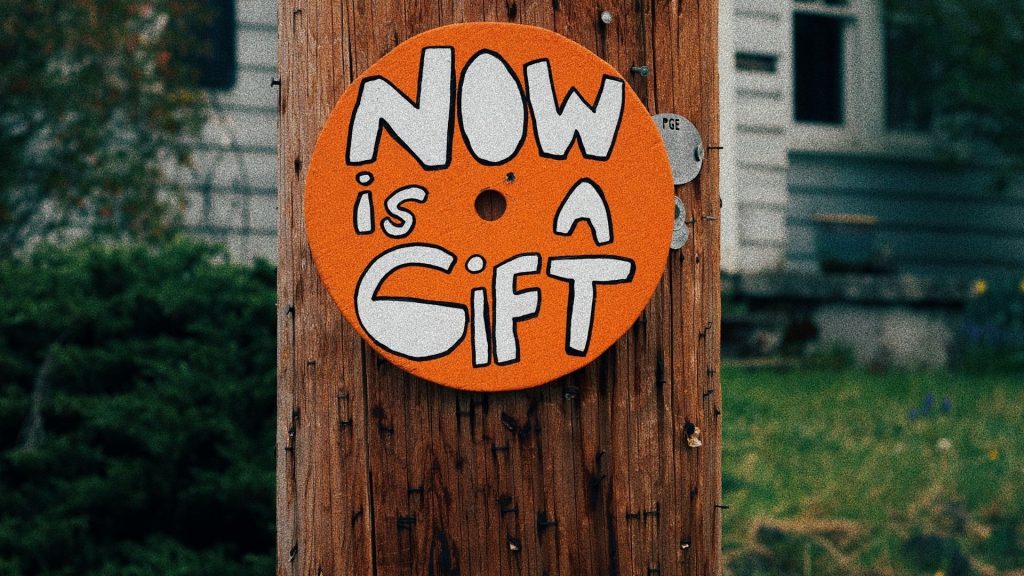 Quick 5-Step Guide To Creating A TikTok Business Profile
Before we get talking about how to grow your brand's presence on TikTok, here's a quick guide to set up a profile.
Start by finding a name that is close to your brand's name and is not being used by anyone else.
Now that you are ready with a brand-new account, you need to update your profile picture. Here you can use your logo, for better brand recognition. As you are going to use this to promote your brand, remember to switch to Pro account.
You'll be offered a choice between 'Creator' and 'Business' account. While influencers and celebrities choose 'Creator', brands should opt for the 'Business' account.
You can choose the right category from a list of industries that opens up. In case your niche doesn't match with the list, select 'others'. 
You can choose the best fit for you, or you can "Prefer not to say".
How To Get Started On TikTok 
Without getting much into the talk, here are some quick tips to embark on the journey.
Tip #1: Understand the platform
It's all about having fun! This is the first thing you need to know before you join the platform. You can't afford to look serious on a fun-filled platform, and risk getting rejected by the audience. Since TikTok is generally used by young people, you need to connect with them in their fun, creative style.
Since TikTok is completely different from other forums, it will be a good idea to spend some time studying how it works. Explore it well, before you take a dive. 
Once you understand the latest trends, how algorithm works, you'll be ready to take the next step.
Tip # 2: Create TikTok marketing strategy
No matter how hard you try, trends can seem hard to latch on to. Fret not, here are our insights into how you can come up with a marketing strategy on TikTok.  
Define target audience
Identify your target audience. Are you looking for people from a certain geographic area or a specific age group? Before you start TikTok marketing, invest some time in understanding your audience. Look into what kind of content they prefer to engage with, and only then will you be able to come up with a perfect strategy.
Competitive audit
Even before you go looking for the influencer, you need to search for your competitors on the platform. Learn from their mistakes, and get inspiration from what worked for them. How about doing a SWOT analysis?
Align business goals and objectives
There's no doubt that making TikTok videos is fun, but it would be wise to use the resource to match your objectives. Be clear about what you want to achieve by using the platform. Be specific and set measurable goals. On TikTok, you can use the 'Analytics' tool to track the numbers and improvise.  
Be ready to experiment
You might have figured it out by now that there's no formula to trend on TikTok. Staying on the platform and keeping posting fun stuff is the only way. Learn from your mistakes and make the most of it.
Choose your niche
Staying focused on your niche can attract more audiences. Stay creative and fun, and use it to the advantage of your business. 
If you are looking for detailed information, also read: Tips To Develop Your Brand's TikTok Marketing Strategy.
Tip #3: Create fun content 
On TikTok, even if you want to pass on a serious message, it'll be better if you keep it light and present in a creative way. Being authentic is the key. The audience hates fake! Children and pets add the cute quotient and you can add these secret ingredients and churn out a hit dish. 
But remember, stay creative, fun, and authentic.
TikTok is a space for users and brands to experiment with trends. This lets the audience see the fun side of the brand and helps them connect better.
Here are some tips to stay afloat on this amazing sea of creative people: 
Magic of music
Don't forget to add music. There's no magic without music. TikTok has a huge collection of songs and that without any hassle of copyright infringement.
Effects makes it effective
There are dozens of effects that you can use on TikTok. These can immediately transform a regular video into a fun experience.
Care to share
When you are satisfied with the outcome, don't forget to share the video with your friends. Hashtags put videos in certain categories. So remember to choose the right hashtags with your videos, that way you can easily target the audience even when they are not a part of your circle.
Everything and more that you need to know about the power of hashtags on TikTok: Make The Ultimate Use Of Hashtags To Become A TikTok Influencer.
Tip #4: Team up with influencers 
User-generated content is genuine and authentic, and people love it, and brands can use it to their advantage. 
Since Gen Z typically detests traditional ads, TikTok influencer marketing can help you widen your reach. They can help you build connections with their followers. To ensure good results, all you need to do is to ensure that your mission matches the vision of the influencers. Having more fans means the influencer is going to be more expensive, but RoI can be huge.  
If UGC interests you, here's our blog for you: Everything You Need To Know About User-Generated Content on TikTok.
Tip #5: Use advertisements 
On TikTok, too, just like other platforms, brands can advertise their products or services. There are five types of ads that you can put on the platform. Let's have a look at them!
TopView
A 'TopView' ad is something that appears in a user's feed after 3 seconds. It's a video-first ad that appears in the "For You" section. To engage people, brands need to come up with an interesting video. Generally, only well-established brands go for TopView ads as they are pretty costly. However, guaranteed 7 million impressions per day, is a great RoI. 
Brand takeover
The moment a user opens their app, Brand Takeover ads appear. Unlike TopView, these ads are either 3-second images or 3-5 second GIFs. Although displayed at a good spot, brands need to create an impact with these kinds of ads. These are linkable to the advertiser's landing page and are exclusive to different categories.
In-feed ads 
These kinds of ads can appear anywhere between the user content. These can be anything from 9 seconds to 60 seconds. When creating in-feed ads, wear an influencer's hat and be creative! Don't try to hard sell but try to use the opportunity to engage the audience. TikTok charges $10 per impression, but brands need to spend at least $500 per campaign.
Branded hashtag challenge
A great way to promote your business is by engaging users with branded hashtag challenges. Hashtag challenges are a big deal on TikTok, but it takes a lot to go viral. By putting in $150,000 per week, brands can hit an engagement rate of 8.5% through likes, comments, and shares.
Here's our blog on Quick Guide To Promote Business On TikTok. 
Branded effects
Something similar to the Snapchat 2D and 3D lenses for faces and photos, branded effects are tailor-made sharable stickers, filters, and special effects. These can go live for up to 10 days. This can work wonders for brands by increasing their popularity as users interact with the brand in various ways. 
For more information on digital marketing, read our blog: How To Get Started With TikTok Influencer Marketing.
Another Way: Use TikTok Business Hub
You already know TikTok is all about being silly and having fun in a creative way. However, on the serious side of the business, it's not that easy. It's quite complicated, you don't know what will trend and what won't. To take the stress off the shoulders of the brands, TikTok came up with something called Business Creative Hub. 
What is the Business Creative Hub?
The Hub is divided into two parts: Business Content Guide and Video Showcase. While the Business Content Guide is a cheat sheet to promote your business on TikTok, the Content Guide offers examples of videos from successful campaigns. In the Hub, you can find tips on how to set up a profile, best times to post, content strategy, and much more. 
How to use the Hub?
Since the Hub gives you access to videos from successful campaigns, you can easily lift off some ideas that have worked for others. TikTok is evolving with each passing day and knowing what trends work and some tips to optimize your posts won't hurt anyone. Ain't it?
Final Checklist 
Keep it light and fun

Be candid

Be authentic

Use music

Use challenges

Respond to others' challenges

Mimic trending content

Team up with influencers

Don't hard-sell
---
That might be the end of our checklist, but there's still a lot to learn. To understand in detail how the platform really works, read our blog:  TikTok For Business 101: Everything Brands Need to Know.
TikTok is a fantastic platform for both corporate and personal brands alike. The possibilities for organic reach and high RoI are endless. This is the perfect time to jump on board, and give the platform a try. Just like other social platforms, to succeed on TikTok you must create engaging content and remain consistent. That's a lot of hard work! Allow the experts to do the legwork for you while you concentrate on growing your business. 
Register your interest with atisfyreach. The AI-based platform gives brands the power to target a huge audience. Try us!