People these days spend more time on messaging apps than social media apps. Facebook Messenger has 1.3 million users around the world and over 20 billion messages are exchanged on this platform every month! These statistics point out the fact that brands have the potential to explore massive business opportunities on Facebook messenger marketing. They can leverage this platform to reach out, interact, and engage with their audiences. Marketers can use this platform to bolster their conversions as well. 
In this blog, we will learn why, as a business, you need to incorporate Facebook Messenger marketing into your overall business marketing strategy. Also, while you are here, we'll load you with a few quick tips to get more subscribers through Facebook Messenger using Chatbots. 
While you're at it, you should check out our blog: Here's How To Get More Likes On Facebook And Reach Millions.
---
Why Should Marketers Care About Facebook Messenger Marketing?
More than 300,000 businesses are already using Facebook messenger marketing. They target and nurture leads, increase conversions, and automate their processes with chatbots to boost their operational efficiency. Read on to understand how Facebook Messenger Marketing is revolutionizing online marketing, and why marketers should include it in their strategy: 
Messaging apps over social networks
Do you know that the total number of monthly active users on messaging apps exceeds the number of users on Facebook, Twitter, Instagram, and LinkedIn combined? People are now using messaging apps not only to chat with friends and family but also to connect with various businesses and purchase merchandise. This is a wake-up call for marketers to make the best use of Facebook Messenger marketing to take their brands to the next level. 
Get up to 80x better engagement 
Compared to any other messaging app, Facebook Messenger marketing has astronomical engagement rates. Regular email marketing messaging has 5-10 percent of open rates. Whereas, Facebook Messenger has 70-80 percent of open rates within the first hour of message delivery itself. 
Live chats need to be staffed 24/7
Live chats are a great way to lead your customer through your marketing funnel but they need someone to monitor it 24/7. Facebook Messenger chatbot on the other hand addresses the needs of your potential customers immediately and doesn't need anyone to monitor it continually. 
Give yourself the best chance of an increased click-through rate with the blog: 10 Ways to Increase Your Facebook Ads' Click Through Rate.
Creating Your Own Facebook Messenger Chatbot 
Create your Facebook Messenger chatbot through one of the two methods :
Facebook Messenger API 

Visual chatbot builder
You can use Facebook Messenger API if you are tech-savvy or have an IT team or go in for visual chatbot builder if you have minimal programming experience. There are many visual chatbot builders out in the marketplace. Choose a tool that fits your business requirements the best. 
But before that, let's take a look at some guidelines you need to follow while building your messenger chatbot: 
Use clear language and simple instructions.

Guide your prospects with prompt response options.

Be slow to introduce promotions to your audience and always remember not to be pushy.

Know your audience, understand their pain points, and build your chatbot highlighting solutions. 

Don't leave your audience midway through the conversation. Offer them complete solutions and lead them to the next step with buttons like 'Contact support' or 'Call now.' 

Test your bot and optimize it frequently to improve your customer experience.
Facebook Ads are great for an increased ROI on campaigns. Check out: How to Optimize Your Facebook Ads for the Maximum ROI.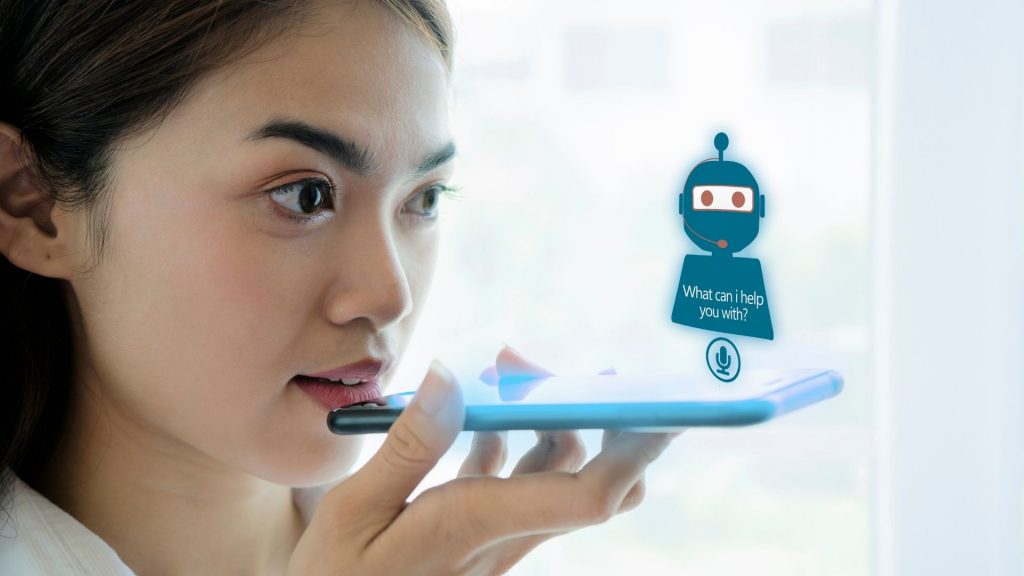 10 Top Tips For Brands To Leverage Chatbots
1. Attach auto-responders to your Facebook posts 
Auto-responders is a feature from Facebook that responds to any follower who comments on your Facebook Page directly to their inbox. With auto-responders, you don't have to manually respond to people on your page, but create a set of predefined messages that are auto-sent to them based on their reply. By doing so you increase your responsiveness to your customers and open up avenues for leading them through the marketing funnel. 
2. Govern customer communication with automated messages
With ever-advancing technology, people today prefer to chat with businesses rather than calling them be it for regular business queries or any customer support. Facebook Messenger is an excellent tool to manage all your customer communication from a single place and respond to them promptly. Researching some common questions that your customers may ask, documenting respective solutions, and setting them up through your chatbot will help you to be there for your customers round the clock. 
3. Install Facebook Chat on your website
Rather than embedding other chat tools on your website, installing a Facebook chat plugin can considerably increase your Messenger contact list. With the Facebook chat plugin on your website, you can maintain the conversation history that you have with every prospect and initiate new conversations easily which is not possible with the other chat tools. 
4. Drive more conversions with Click-to-Messenger ads
'Click-to-Messenger' ads is one of the latest ad formats from Facebook that allows your audience to interact with you through Messenger directly. Incorporating these ads not only drives your engagement rate and traffic but also helps you get your audience's contact information easily. Also, these ads don't show up in people's newsfeed but it directly reaches their inbox just like any friend of theirs texts them on Facebook. 
5. Re-engage audiences with sponsored messages
Creating sponsored message campaigns through Facebook Messenger helps you to re-engage your current audiences and build momentum for your sales. Marketers can use this strategy to deliver both promotional and non-promotional content to a brand-aware audience. You can also send personalized messages to stay on top of your customers' minds. Most businesses use this method as a second touchpoint to follow up with their customers and engage in meaningful conversations with them. 
6. Offer add-ons and upsell through Facebook chatbots
Whether you've launched a new product or want an existing customer to purchase another product line that you already have, Facebook Messenger does it all for you. It can go beyond your email marketing and run promotions to your messenger contacts. Facebook chatbots make upselling easier. 
7. Chat blast to share insider information
Chat blasts are similar to email blasts and perform way better than them. While email blasts have an open rate of a mere five percent, chat blasts have an incredible 70-80 percent better open rates. But before you get started with this strategy, you need to request subscription messaging through your Facebook Page. Chat blasts go well with non-promotional content as Facebook doesn't allow anyone to use this feature to send promotional content. If you have some case studies, whitepapers, videos, or ebooks, why not share such insightful resources with your audiences to make the best use of this strategy? 
8. Get customer insights 
Leverage Facebook chatbot to gain customer insights effectively that is otherwise difficult to acquire. You can ask for feedback, reviews, conduct quizzes, polls, and surveys to understand your customers and prospects better. Streamlining customer insights with Facebook chatbots helps you understand your customer's pain points and improvise on your product offering. Also, they are quick to fill, allow you to follow up with your audience, and are of high-marketing value.  
9. Set up nurturing drip campaigns 
One of the great marketing tools is drip campaigns. Create a series of compelling content right from new users to age-old customers. Once you have the sequence ready, your audience starts receiving drip messages from the moment they join. These drip chats will be sent based on the audience segmentation and the action they take on your Facebook page or website. With these in place, you've set up a lead-nurturing chat system and are ready to go. 
10. Run giveaways to get more contacts
Everyone gets excited about product giveaways. Deploying this strategy through Facebook Messenger not only drives your conversion rate but also is an excellent approach to foster engagement. Use Facebook chatbot to inform your target audience about the giveaway and encourage them to enter the race. With this strategy, you can achieve an average of 20 percent click-through rate easily. 
One great way to engage with audiences on Facebook is influencer marketing. Check out our blog on it: How To Run Influencer Marketing Campaigns On Facebook.
Chatbot Hacks: Master Messenger Marketing
Live operator takeover:

You don't have to waste even a fraction of a second to manage your customer interaction with Facebook Messenger marketing. You can dive into any conversation at any time. 

Click-to-Messenger ads:

Engage and interact with your audience in a better way with click-to-messenger ads and drastically increase your conversion rate by 3x to 5x. 

Contact manager:

Looking forward to collecting your audience information? Facebook chatbot helps you collect their names, contact information, and other demographics easily.

Website plugins:

Leverage various Facebook Messenger plugins like checkbox plugin, link plugin, website popup plugin, customer chat plugin, and more to improve your interaction with the prospects. 

Chat blasting:

Increase your open rates by 80 times more with chat blasts and get ready to share high-value content with your prospects.

Q&A:

Automate your customer support services to your audience without any delays. 
---
Including Facebook Messenger Marketing in your social media strategy fosters one-on-one conversations with your prospects, helps you follow up meticulously, and allows you to scale up your marketing efforts. Facebook chatbots can help you boost customer loyalty and sales as well. 
Influencer marketing is a vast space that requires attention and expertise. Learn everything you need to know about it with Ultimate Guide To Influencer Marketing: Everything You Need To Know.
With the massive competition that you're faced with, are you wondering how to accomplish it all? We at atisfyreach are happy to help! atisfyreach helps brands build a strong online presence, and offers tailored influencer marketing solutions. 
Register your interest to learn more!