Trying to figure out how Twitch fits into your marketing plan?
Beyond the major social platforms, Twitch is a thriving community with millions of daily users. The platform is primarily associated with gaming, but it's quickly becoming the go-to avenue for live streaming content. 
Your target users are on Twitch interacting with their favorite creators. Working with relevant Twitch creators is a great opportunity to reach a young and receptive audience in a voice they know and trust. Twitch influencer marketing can indeed help promote your brand on the world's largest streaming platform. 
---
The Reach Of Twitch
Before we get to the tactics you can use to engage Twitch users, let's take a look at these stats that show how vital Twitch can be to a successful marketing campaign. 
Figure 1: Twitch Total Hours Watched Per Quarter. Source – Steamlabs
Twitch influencer marketing platform viewership has reached an all-time high, with 6.51 billion hours watched in the second quarter of 2021.  

The total stream viewership has increased by 27% Y-O-Y, from 5.118 billion hours watched in Q2 2020 to 6.337 billion hours in Q2 2021. 

The total number of hours of streamed content on Twitch increased by 19% to 243 million hours from 203.9 million hours in 2020. 

The number of Twitch channels increased by 10.7%, from 10.3 million to 11.4 million. 
These stats show people are warming up to live broadcasts as a way to consume content. Twitch, too, can be a platform to build brand loyalty. Live streams are engaging and help streamers make genuine connections with their audience. Brands that use this form of content to connect with their target users can initiate fluid and authentic conversions that lead to more engagement, brand awareness, increased sales, etc.  
How To Market On Twitch
With its large number of high-engaged users, Twitch brings a wealth of advertising potential for brands. Here are some ways you can use Twitch to promote your brand. 
Advertisement on Twitch
Twitch provides marketers with two types of advertising: banners and video ads. Banner ads help advertisers with brand awareness and can take the following formats. 
Homepage headliner – positioned on top of the page when users visit twitch.tv

Super leaderboard – a banner placed on Twitch's search engine

Medium rectangle – banner ads displayed in the right column as users scroll for content

Carousel – rotating images on the homepage
On the other hand, video ads are shown when certain channels stream their content. One has to be a Twitch Partner to have video ads integrated into their streams. Video ads can be inserted before the stream, in the middle of the broadcast, or at the end. 
Collaborations with Influencers
This is by far the most effective way to connect with Twitch users. Influencers have the trust of their audience. Getting these influencers to talk about your products during a live broadcast will help you get a better hold of the younger audience who trust the recommendations of their favorite streamers. 
Before you start any Twitch influencer marketing campaign, you need to ensure that the creator upholds the same values as your brand and that their audience aligns with your target consumers. 
Create Your Own Brand Channel
Lastly, you can create your own branded channel and promote yourself from there. You can stream live events, host webinars and interviews, tutorials, run giveaways, etc. With a proper Twitch marketing strategy, you can attract many people to your profile and educate them about your unique products.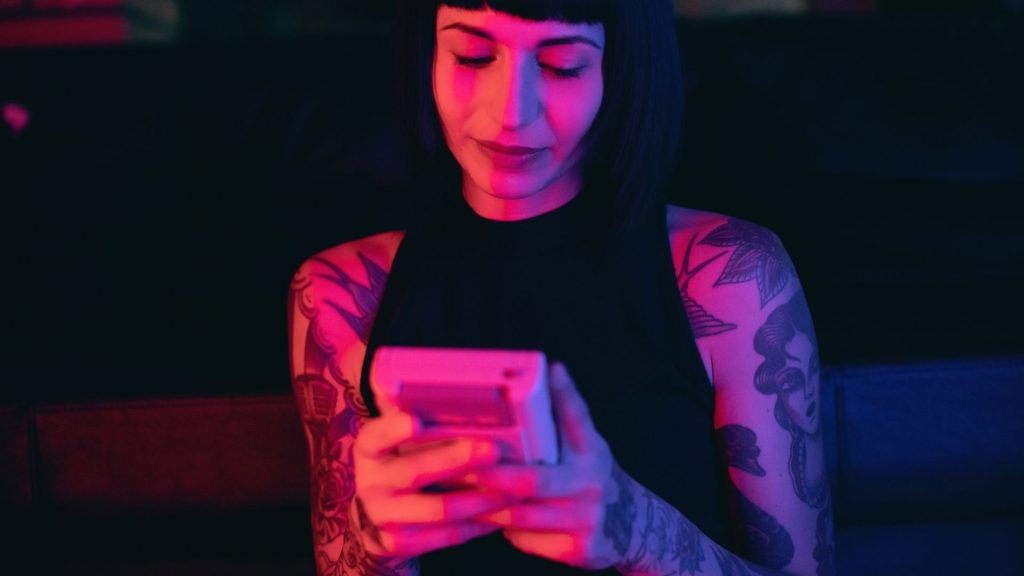 Twitch Influencer Marketing FAQs
We understand that you may have some questions before committing yourself to Twitch influencer marketing. This section provides answers to the common Twitch FAQ questions. 
Who uses Twitch?
Twitch is popular among gamers who tune in to watch their favorite influencers play games. However, we are seeing more people from other industries and sectors join Twitch to connect with its young and engaged audience. The influencers who have built a loyal following on Twitch can help brands reach their target users more effectively.
What trends are influencers seeing on Twitch?
Twitch influencer marketing has been growing steadily over the last few years. Brands feel more confident about the positive ROI influencer marketing brings, and they are pumping more funds into the sector. And they are prioritizing image campaigns over pure sales. Brands want to give users every reason to want to be associated with them, and they are partnering with the right influencers to create these feelings of warmth and compassion. 
Moreover, diversity is being prioritized in the industry. Twitch has a hypermasculine feel to it, but EA Sports still partnered with female Twitch influencer RoryPlays. Despite her small following, RoryPlays was able to generate high engagement levels to make the collaboration successful. 
What kinds of companies can succeed on Twitch?
Despite being a gaming-focused social media channel, non-gaming brands still perform well on the platform. The right influencer can weave your products into their streams to help you appeal to the gaming audience. An influencer promoting an energy drink can take the drink midday through their broadcast and briefly talk about the drink. 
How to search for Twitch influencers?
This Twitch FAQ gets asked a lot by brands when they learn about influencer marketing on the platform. Finding the right influencer is difficult, but we have simplified this process for you with atisfyreach – our AI-based influencer platform. Our platform matches brands with the ideal influencers based on the campaign's goals – be it an increase in brand awareness, more engagement, or boosting revenue at scale. 
Are social listening tools helpful for Twitch influencer marketing?
Not really. It isn't easy to track what users are saying about your business using social listening tools as a live video platform. These tools work well on channels like Facebook and Instagram, where you can track phrases associated with your brand. 
What are the options for influencer marketing on Twitch?
Twitch influencers broadcast themselves playing games, and you can ask them to integrate your product into the stream. They can casually mention your product when playing the game to ensure the endorsement feels natural. 
Another marketing option available for you is channel sponsorship. You can have the influencer wear a T-shirt or hat with your logo. Additionally, you can run ads on the platform and get your content shown to a relevant audience. 
What might a Twitch marketing campaign look like?
A Twitch campaign starts with a brand reaching out to an influencer to help them achieve their marketing goals. The influencer will go live on their channel and interact with your product to play and engage the audience. The channel could also feature your branded content to help viewers know who is sponsoring the stream. 
How to measure a Twitch influencer campaign performance?
The metrics that will tell you if your campaign was a success are the unique viewers and average viewership. You should also track the organic traffic to your site and the number of purchases made using the unique promotional code. 
Are long-term relationships suitable for Twitch influencers?
Yes, they are. Just like influencer campaigns on other platforms, long-term relationships are more genuine since they show that the influencer believes in the brand and wants to be associated with it in the long run. Such relationships are hard to fake and help the audience fall in love with your products.
How much does it cost to partner with a Twitch streamer?
Twitch influencer marketing costs depend on the streamer's audience (following), the campaign type, and the number of views. Unsurprisingly, a brand mention on a stream will cost you more than a dedicated long-term marketing campaign. You should expect to pay anything between $0.5 and $2.5 per viewer per hour for such campaigns. 
How to activate Twitch influencers to launch influencer marketing campaigns?
A brand can sponsor an influential streamer to shout out their products, give product reviews, or conduct a giveaway. The streamer can leverage the chat section to engage the audience and answer questions to bring them closer to your brand. 
How to execute an influencer marketing campaign on Twitch?
Here's what you should do to run a successful Twitch influencer marketing campaign:
Set your goals – Define what you want to achieve from the platform (i.e., engagement, awareness, sales).
Set budget – Establish a budget for your influencer strategy.
Choose an influencer – Select a streamer that aligns with your values and audience.
Create content – Provide content guidelines for influencer collaboration. 
Measure results – Track and measure campaign performance. 
What's coming next for influencer marketing on Twitch?
As the competition between live streaming services continues to grow, we will start seeing the leading platforms like Twitch turning to exclusive deals to secure the top talents. Twitch has also begun testing a new feature called Watch Parties that allows creators to stream content from Amazon Prime to their Twitch profiles and talk about it in real life. 
Getting Started? Take Note Of These
The main aim of Twitch influencer marketing is to be genuine about it.

Don't focus too much on geography when targeting users on Twitch. You can never know where your reach could go on Twitch. 

Twitch is heavily gamified, and some companies are scared to get involved with its audience. But Twitch's purchasing power is tenfold. As such, you would be missing out if you didn't give it a shot. 

Prioritize authentic user engagement over vanity metrics for your influencer collaboration. 

Make sure the influencer you work with has an audience that aligns with your target consumers.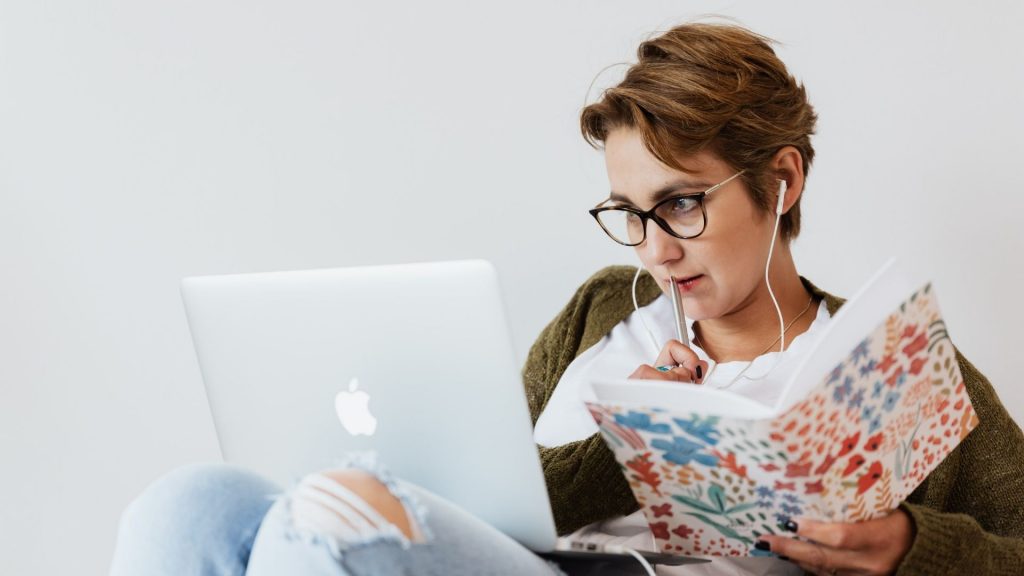 Is Twitch Influencer Marketing Something That You Want to Try?
We have shared everything you need to know about Twitch marketing. The key takeaway is that Twitch has a thriving young audience. If that's your target consumer base, we suggest that you should go for it. 
Whether it's with the Twitch megastars with millions of followers or micro-influencers with a niche following, Twitch influencer marketing has proven itself to be a vibrant haven of opportunities. We are sure you wouldn't want to miss out. 
---
Atisfyreach, our AI-driven platform platform, accelerates the entire influencer marketing journey beyond your expectations, thereby optimizing your time, resources, and budgets efficiently. 
Find the perfect influencer to promote your brand! Register your interest with atisfyreach today!