On Instagram, a large following acts as a currency. But how do you increase the number of people who follow you? If this question has been bothering you, one solution is Instagram Loop Giveaways. If you want to take your business's online presence to the next level, you must be familiar with the term loop giveaways. But did you know that contests like these can help you gain a massive number of followers in a matter of days? 
When Kylie Jenner launched a campaign, it broke the record for most views in a single day and started a new trend. It was as if there had been a nuclear explosion! 
Here is everything you need to know about the workings of loop giveaways. Read on! 
---
What Exactly Is An Instagram Loop Giveaway? 
In simple words, it is a social media strategy to increase the number of your followers. A couple of brands join hands and form a loop to piggyback on each other's success. The loop participants offer enticing prizes for people to participate in the contest. Prizes, besides money, can include designer clothes, bags, gadgets, or even gift cards. You may be wondering what the exercise's takeaway is when you can buy followers on Instagram. 
One of the audience members wins the prize, and all of the loop participants immediately gain a large following.  
They are two types of loop giveaways:
1. Big brand loop giveaways 
As the name suggests, big brands take part in this kind of contest. This means massive prizes and massive followers are involved.
2. Standard loop giveaways 
In this type of contest, not-so-big brands are a part of the loop. Instagram loop giveaways are a good strategy to establish a brand on Instagram. 
While this segregation was based on the type of participants, there are two more types of loop giveaways that are divided depending on the type of targeting brands are looking for. 
1. General loop giveaways
Brands take this route when they want social media exposure and thousands of followers in a matter of days. However, it is a broad approach.
2. Targeted loop giveaways  
This is a more refined approach to targeting people in a specific niche, age group, gender, or geography.  
How Do Instagram Loop Giveaways Work? 
Participants in the loop, which generally number anything between 40 and 70, pool resources and decide on the prize money. Having a huge number of participants in the pool gives brands a chance to reach a bigger audience and offer lucrative prizes. 
To start the contest, one business tags other members of the loop. They ask the contestants to like the post, follow all of the tagged brands, and tag their friends in the caption.
Any Instagram user interested in the contest will have to follow all the loop's profiles. Following all the accounts is a must to be considered in the lottery. 
At the end of the contest, a winner is chosen at random, and all hosts untag other participants and delete the post. This is done to keep the winners secret from the contestants.
How Much Do Instagram Loop Giveaways Cost? 
There is no industry standard to compare the costs of one loop giveaway to another. However, if you compare it to traditional advertising, then it will probably cost a dime.  
If you were to hire a celebrity, you'd be shelling out thousands if not millions, but loop giveaways don't fall anywhere around that figure. The only expensive investment that you make is the giveaway. But since there are so many participants in the loop, even that price gets split among them. 
Pitfalls Of The Loop Giveaway 
No or low engagement 
The goal of the loop giveaway strategy is to gain genuine followers who are interested in your product and interact with your content. However, it doesn't always go as planned. Many a time, these newly acquired fans don't engage with your content. But there are a few evergreen content ideas that you can leverage for your brand.
The new fans interact with the content during the contest, but they stop engaging once the results are announced. And having tons of followers who don't engage can do more harm than good to your brand.
Degrowing follower count
But how is that possible?
Well, that is another issue. The numbers generally swell at the beginning of the contest. But the follower count starts dropping off as soon as it is over. If you have a genuinely intriguing page or continue to host similar contests, some may stay a bit longer. But eventually, you will see degrowth in your number of followers after an initial spurt.
Is Loop Giveaway Worth The Risk & Cost? 
Despite all these pitfalls, people still run the Instagram loop for followers. But are they really worth it all?
A giveaway could cost anything from a few thousand dollars to several hundred thousand dollars. However, converting even 10% of new followers to customers is a win-win situation. You could easily earn back the initial investment besides making inroads into the new arena. But you can't be sure if you will find the right people to participate in the giveaway. So theoretically, it could be a good deal.
In addition, you can even focus on the target group using this approach by involving a niche influencer. Influencers, too, get a chance to earn money on Instagram. Not just amassing followers from all over the place, a focused approach may just work better. 
While it is essential to gain as many followers as possible, having a focused approach can bring you a windfall of success. Moreover, the swollen numbers could even attract some genuine customers to your social media.
However, on the flip side, not everyone is going to taste success. If you want to play it safe, then growing your Instagram following organically is the best approach. This tactic can even tackle the falling organic reach of Instagram.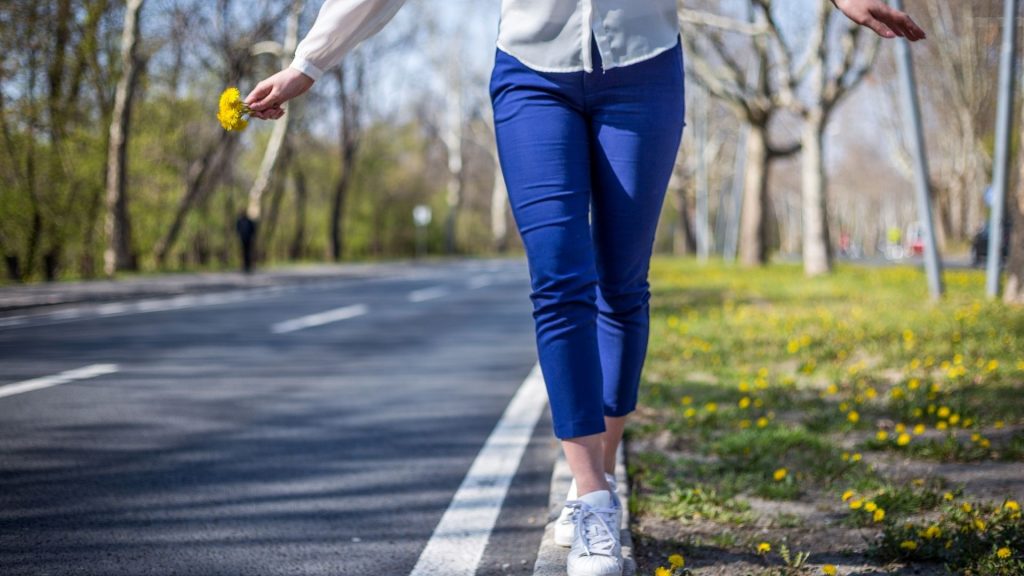 Quick Tips For The Loop Giveaway 
Understand how it works
Get yourself familiarized with the functioning of a loop giveaway before you attempt to run a contest. A lot goes behind an innocuous-looking post on your feed. 
Come up with a theme
Finalize the theme, and then look for your partners for the loop. This way, your giveaways will be well-coordinated gifts. 
Connect with other brands
The basic idea behind the giveaway is to connect with as many brands as possible to get exposure to a larger audience – the greater the number of participants in the loop, the better. But that translates to more organization on the part of the host. Try and connect with complementing businesses instead of competitors. 
Finalize prizes
Once you have finalized the theme and partners, decide on the prizes. The gifts should match your theme and create demand for your products. 
Create contest
Now that everything else is set, it is time to create the post for your giveaway. You can post an image of the gifts you are giving away with a bit of text, or you can get creative and come up with a video. Whatever course you take, remember that all participants will share the same post, so include all the details. Make sure you use the correct image size since there's no room for error here. 
Share details with participants
Now that your post is ready, it is time to share it with all the participating brands. Come up with the guidelines regarding who is tagging whom and when to post. Send the post to all participants and dot the i's and cross your t's. 
Post and promote
You may want to kick off the contest with a teaser or just dive right in. You may choose to do anything, but make sure all participating brands do the same thing at the same time. You can also promote your loop giveaway on other social media platforms and backlink it to your Instagram post.
Announce the winner
At the end of the contest, you need to announce the winner, and this should be shared on all of the participating brands' social media accounts. You can randomly select any winner or winner and declare the competition closed. Brands often delete the post shortly after the closing of the competition. 
---
Now that you've reached the very end of this blog, you should have a good idea of what a loop giveaway can do for you. But just like any other business strategy, this too has its pros and cons. We can confidently conclude that Instagram loop giveaways work. They are certainly one of the ways to grow your following. It is up to you if you are willing to take the risk to gain followers or not. Whatever you decide, the experts at atisfyreach are eager to assist you with all aspects of influencer marketing. We are just a click away. Register your interest and find out all the solutions to your influencer marketing problems now!