Cryptocurrency is making headlines today, and why not? It is an innovation in the way the world deals with finances. 
Cryptocurrency is a digital medium of exchange that widely relies on peer-to-peer blockchain technology, which is secure and decentralized in nature. Most government bodies do not back it, so transferring funds is done without third-party intervention.
Nevertheless, after cryptocurrency and NFTs moved to the mainstream market, many businesses considered accepting cryptocurrency payments on their website. While this is up to you to consider this digital currency or not, getting acquainted with the proper setup is crucial.
---
Should Your Brand Consider Accepting Cryptocurrency Payments?
The cryptocurrency fandom is rising high. So, should you accept cryptocurrency payments because of their immense popularity? To some extent, this question is highly opinionated, considering market leaders are talking it down, while others are making it praise-worthy. 
Today, cryptocurrency is at the forefront of technology. It also ignites the interest of customers who are already using it, plus it works in reducing the risk of fraud. Though all these features are crucial for your brand, is it enough to opt for it? Before considering opting for crypto payments — think about technical and pragmatic scenarios.
Benefits Of Accepting Cryptocurrency Payments 
Accepting cryptocurrency and NFT payments offer several primary benefits than traditional point-of-sale (POS) systems:
Pay Lower fees:

Merchants must pay transaction fees and setup fees for many payment processors. Even the small businesses end up paying around 25 cents for each card swipe plus 2% to 4% of the transaction total to the credit card companies (that cost can add up to more). Cryptocurrencies charge lower fees, and in fact, some bitcoin exchanges offer prices under 1%.



Better Payment Security:

Small businesses are often the target of fraudulent transactions. The pandemic years surged the rise of credit card frauds, where many small brands became the victim. Crypto's decentralized network is more secure than credit card payments because there is no third-party verification.

Boost in Sales:

Cryptocurrency payments for your business open the door to a global audience. The international buyers who often decline the purchase because of payment issues can now access products and services as cryptocurrency is globally accepted.

Customer Convenience:

Dealing with finance is always associated with security, but cryptocurrency forms an extra layer of protection for the customer's information. It harbors trust and gives a sense of convenience to the buyers.
Drawbacks Of Accepting Cryptocurrency Payments 
Cryptocurrency fans appreciate this currency, but some risks come with the benefits. The drawbacks of accepting cryptocurrency as a payment for your brand are:
Technical Challenges:

Accepting cryptocurrency payments requires setting up a crypto wallet that itself could be technically prohibitive for you. Cryptocurrency is information-rich with a steep learning curve. It, therefore, restricts you from focusing solely on business growth. 

Volatility:

Cryptocurrencies like Bitcoin are highly volatile. The prices over the years have experienced many booms and busts. That could be another rising concern making its value highly unpredictable. 

Security:

Cryptocurrency is vouched for its security offering and an extra layer of safety from cyber threats like stolen credit card numbers. But this digital currency is still not 100% safe from cybersecurity threats. It is vulnerable to a hacker breach, and in any scenario, there is no authority to take the matter into hands. The reason is Cryptocurrency functions independently with no backing from legal bodies.

Regulatory Risks:

Another disadvantage of accepting cryptocurrency is that the regulatory landscape may change shortly. There is already progress in amendments and regulations rolling out to govern lawmakers. With any new law, you need to shape your business strategy accordingly.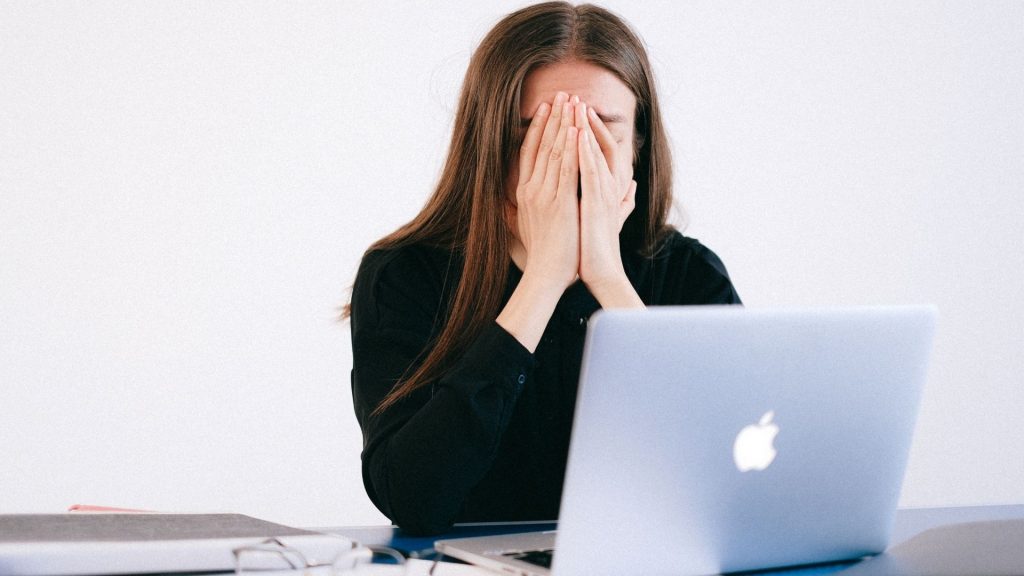 How Can You Accept Bitcoin Cryptocurrency Payments?
Cryptocurrency has been designed for the new world. It does not involve a tedious process to accept cryptocurrency. All you need are a few basics that should be enough to get you started:
1. Crypto Wallet
A crypto wallet is a digital wallet to hold, sell, buy different cryptocurrencies like Bitcoin, Ethereum, Dogecoin, etc. It saves your private keys for keeping crypto safe and accessible. The wallet keeps your private keys — which are passwords for accessing crypto currencies. Crypto wallets come in several forms, from hardware wallets (a USB stick) to mobile apps (Coinbase) for easy functioning like a credit card. 
When someone buys a commodity on crypto from your website, the money will filter into crypto-only, but you can cash it down into the preferred currency.
2. Good Communication 
Incorporating cryptocurrency payments may require having excellent communication with the audience. You should explain the value proposition to your audience when adding crypto like Bitcoin as a new payment method to harbor transparency. Your audience must be equally informed on how this new payment method benefits them. 
Good communication also showcases your brand image. Open communication is also the key to seeing results that will boost more consumers to pay through Bitcoin.
3. Platforms and Integrations 
Receiving payment in cryptocurrency has a lot to do with setting a stage to get your business running. Integrating your crypto payments majorly depends on the platform your site is hosted. 
For instance, Shopify cryptocurrency payments enable more accessible access to over 300+ digital currencies. You can use different plugins for the major platforms like Shopify, WooCommerce (WordPress), and Magenta for a quick setup. If no plugins match your website needs, there are potential alternatives, such as Bitcoin payment tools, payment buttons, custom integration, and invoices.
Mostly, the plugins work seamlessly as a website solution. However, get assured crypto enables financial transactions without an intermediary. The customers can always contact you for Bitcoin payment options.
4. Crypto Payment Processor 
Consider different crypto payment processors to give your customers maximum value. When you accept cryptocurrency payments, it is always good to evaluate options and choose the best that works for your business.
What to look for when considering cryptocurrency payment processors:
Transaction fees

— Bitcoin transaction fees are comparatively low compared to traditional currency, but how low? You need to look for the right deal to find how much you are charged for each transaction.



Payout Frequency

— Ultimately, you would want your payments to be cashed out in the traditional currency. Hence, to make sure your money goes in quickly, you need to identify the pay frequency when it reflects in your crypto wallet. Some crypto payment processors generate daily payments. Others take a window of 3-4 days. As a business owner, you must opt for a processor considering this point.



Supported Countries

— You should choose a cryptoprocessor that leverages the country you have business ties with. Cryptocurrency is still a sensitive topic (not backed by authority), and not every country is open to its use. Every country has its own rules, and you should be watchful.

Customer Support

— Technology and customer support should be well acquainted. Having well-running customer support is ideal for a visibly new, more technically-aligned cryptocurrency. Customer support offers safe guidance to businesses at places you are stuck. Hence, the crypto payment processor should support well-doing customer support.

Security

— You are responsible for the transactions' security of your customer and business. Therefore, look for a payment processor that considers protection seriously and undergoes regular site maintenance. You should also ensure installing regular updates and making regular encrypted backups to your wallet.
---
The Bottom Line: Accepting Cryptocurrency Payments For Your Business
The immense growth of the cryptocurrency market is a sign that your business should accept cryptocurrency payments. But as with every new offering in the market (crypto being huge), there are associated concerns and risks. You can't completely overlook the demerits, though. Best practice would be to visualize the growth it can bring, and then proceed with accepting crypto payments.
With the usage of the right plugins, regular help, and choosing the best cryptocurrency payment processor, you can sail through it. In a nutshell, you don't have to fret about volatility and offer your customers the value they deserve.
While you accept cryptocurrency payments, get assured that it can help boost your brand image and increase your sales globally. As you contemplate incorporating crypto payments, let Atisfyreach's AI-based influencer marketing platform do the legwork of finding and managing influencers who are experts in the niche. 
Register your interest with atisfyreach today!