The Internet presents opportunities for brands to create a powerful online presence. Unlike the earlier days of advertising and marketing, the ability to reach audiences around the world is now amplified more than ever. The dawn of social media platforms has birthed a new breed of online celebrities, now called "influencers", who are transforming the way businesses are marketing their products and reaching the frontiers of audiences. The influencer marketing industry in 2022 was valued at $15 billion.
Open any of your social media accounts and you are flooded with influencers showcasing products from brands. Research shows that over 49 percent of consumers consider influencers' recommendations and more than 40 percent of them buy a product or a service after an influencer recommends them. This shows us the magnitude of their impact on consumer purchase decisions and how they empower marketing. Let's understand the roots of influencer marketing and how it evolved over time.
What Does the word 'Influencer' Mean?
Centuries ago, the term "influencer" was used to refer to either something or someone who had the capability to alter the belief systems of people. By doing so, they impacted or orchestrated the course of various events. But even before this point, the word was associated with astrology with respect to the movement of celestial bodies like planets, spheres, and more. People believed those movements impacted human activities and events on Earth.
Even back then, influencers gathered a large following from people across a variety of cultures. Though the influencers of today don't use ethereal concepts of astrology, they are very much instrumental in influencing people's purchase decisions spanning across assorted industries. We have that particular influencers have been named thought leaders, opinion leaders, and more.
The history of influencers
Though influencers, as we know them, are a more recent concept, there have been similar occurrences throughout history. Josiah Wedgwood, was perhaps one of the first ever influencers, and he advertised himself as the "Potter to Her Majesty" in 1760. He ran this campaign after successfully crafting a tea set for the then Queen of England. He was quick enough to seize the opportunity to advertise his Royal-approved brand which helped him establish his business as a luxury brand. Crafting a tea set for the Queen of England was a signed and sealed deal for unknown brands in those times as monarchy was one of the most prevalent societal figures.
Centuries later in 1920, Coco Chanel, the well-known French fashion designer brought in the concept of the LBD (little black dress), which has gone on to change the course of the fashion industry. Her influence has been so great that it is felt even now as LBDs are part of every fashionista's wardrobe essential. Decades later came Michael Jordan's celebrity endorsement deal with Nike in 1984 which was sealed at $2.5 million for five years straight. His collaboration with Nike brought $126 million in Air Jordan sales in the first year itself.
Moving forward a few years, Jennifer Aniston became the face of L'Oreal Elvive in the 1990s, sporting her famous "The Rachel" haircut from the famous sitcom Friends. Later in 2004, blogs started becoming the new norm with thousands expressing their opinions on various subject matters related to diverse industries and building their audience. 2007 brought in collaborations with models; the first ever supermodel to sign up with a fashion retailer was Kate Moss. Her collaboration with the UK fashion brand Topshop was an absolute success, resulting in apparel being sold on eBay for triple the price that the fashion pieces were initially priced at.
Fast forward to 2010, the advent of Instagram birthed different types of influencers that changed the way brands reached out and communicated to their target users. As platforms like these started gaining prominence, influencers used the combination of these platforms to magnify their audience reach. One well-known influencer success story is Huda Khattan. Famous in the beauty segment, she rose to fame using the combined power of blogging and YouTube. Upon receiving tremendous success using those channels marketing mix, she went on to launch her very own brand Huda Beauty establishing her as an authority in her industry.
We started seeing influencer partnerships being created immeasurably where in Google search results received over 60,000 influencer marketing related queries every month in 2018. Now in 2020 and in future, influencer marketing is speculated to grow in leaps and bounds. If you're keen on making strides in your business growth, and make your business vision come true, an accomplished influencer marketing agency will foster your brand's growth like no other.
Take a deep-dive into the evolution of influencer marketing, with our blog: A Short Guide To The History Of Influencer Marketing.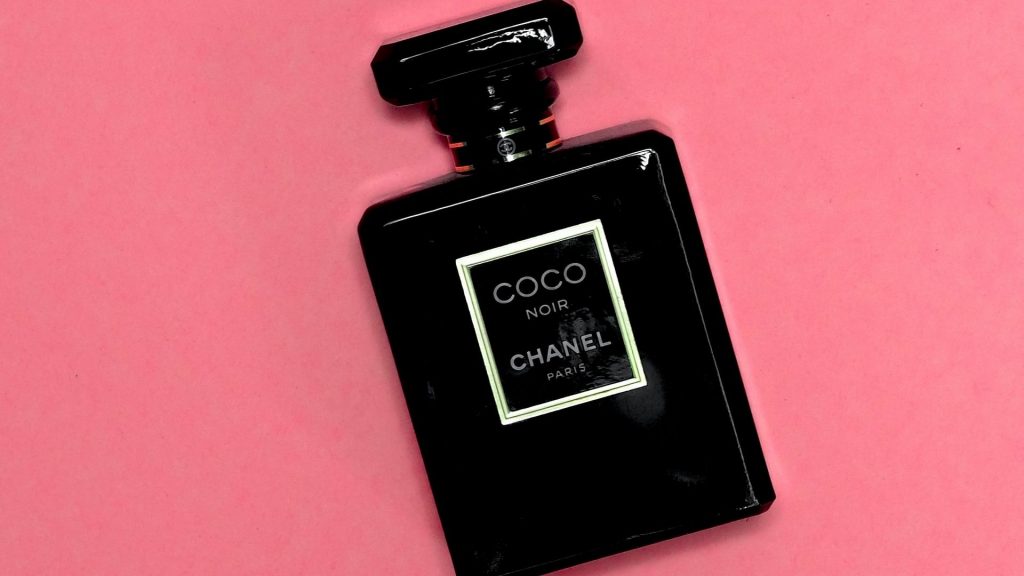 In the 2010's, Our Knowledge Of The Word "Influencer" Emerged, But Was Still Not Added To The Dictionary
What does 'influencer' mean today?
With brands now understanding the impact that influencers create on their target users and the business revenue they generate, the meaning of the term influencer has changed. According to Merriam Webster's definition, an influencer is a person who can generate interest in something (such as a consumer product) by posting about it on social media. Influencers these days showcase different products across a variety of industries. Chances are that your industry has them too! Today, the influencers reach has transcended to diverse industries that showcase products like games, educational courses, online productivity tools, travel, lifestyle, parenting, restaurants, health, fitness, food, and more. Oxford dictionary's influencer definition is described just like Merriam Webster's.
It may seem like just a trend, but sponsorships and brand ambassadors have actually undergone quite the evolution to get to the modern-day influencer. To know more, read our blog: How Did Modern Day Influencer Become A Thing?
What is an influencer?
Just like Merriam Webster, we define influencers as people who have the capability to influence the purchase decisions of consumers and generate revenue for businesses they partner with. They are experts in fields of their interest or in a specific industry niche. It is their expertise that engages their loyal follower base and lays the foundation for brands to launch their products. They can have followers ranging from around one thousand to more than a million, segregating them into nano, micro, macro, mega, and celebrity influencers.
What do influencers do?
As they are subject matter experts of a niche, they post facts, trends, and examples and more to engage their audiences. When you collaborate with them, they tailor their content bridging your product and their knowledge and presenting your brand as an essential purchase for your target market. By doing so, they help brands establish their credibility in the market either for their new product launches or promote existing products.
Furthermore, they aid businesses build brand authority as the content they create resonates with the audience providing they give genuine feedback. Studies reveal that over 85% of marketers that engaged in influencer marketing claimed that 92 percent of their influencer marketing campaigns have been effective.
Why are they called 'influencers'?
Influencers are not limited to specific industries, but many are rising almost in all industries and making their impact felt. Let's now take a look at the reasons why they have been called influencers.
They are able to communicate the pros and cons of a product or service to their audience authentically and influence them to purchase. Influencers are more reliable in the eyes of audiences since they provide them authentic results rather than merely promoting your products or services – and word of mouth is one of the best marketing strategies.
Studies have shown as many as 70 percent teenagers trust influencers way more than conventional celebrities. Furthermore, it goes on to reveal that 4 in every 10 millennials believe that influencers understand them way better than their regular peers. Other words that describe influencers are YouTube stars, Twitter personalities, game streamers, podcasters, bloggers, thought leaders, digital content creators, public figures, content producers, internet celebrities, opinion leaders and more.
We see that the name "influencer" comes from just that: their power to influence!
Why 'Influencer' Over Those Other Words?
Compared to all the terms that have been mentioned earlier, influencer has been the number one choice all along. Why? Because the other terms are all platform-specific or industry-specific and lack certain elements.
The term "influencer" is inclined more towards inclusivity of the role influencers play irrespective of the platform they belong to or the marketing channels they prefer. "Using multiple terms isn't good or bad," says David Neiborg, an assistant professor of media studies at the University of Toronto. He further added, "but those who control the terms of the conversation can use it to leverage power." We see that though every word portrays a slightly different meaning that is specific to an individual's line of impact through social media, they all exert the same effect no matter which platform  they use or industry they are part of, which is why "influencer" has always been preferred as a blanket term.
The Year The Word 'Influencer' Was Added
With almost every aspect of the world evolving every year, new words are constantly being added to the dictionary. Words are the building blocks of vocabulary, language, values and society itself. As influencers are now a major part of this word, they too have been added. Let's check out when the word "influencer" was included in various prominent dictionaries.
Despite being used from the 1700s in astrology as we mentioned earlier, the term "influencer" only recently received recognition in 2019 by Merriam Webster. However, the Oxford University Press released an exclusive online publication for social media called, "A Dictionary of Social Media" in 2016 with the word. With this release, the influencer term has been introduced alongside a cosmos of words that are exclusive to social media. We also see that dictionary.com included this term in its bank of words not before 2016.
Now that we get that this word has been included in the recent past, what pushed these glossaries to include "influencer" in their word libraries? We see that every word that goes into a dictionary follows its own pace, and their momentum is based on how widespread the term is. Let us now break down the number of times the popularity of influencers, influencer marketing and more to understand why the word was made dictionary official
Studies have shown that as of 2015, influencer marketing fostered eleven times greater return on investment in comparison to other marketing methods annually. Furthermore, their posts received double the engagement than other marketing channels. Moreover, over 74% of consumers relied on social networks to make most of their purchase decisions. Fast forward to 2020, the impact of influencer marketing remains unflinching. Even now, six out of every 10 teens make purchase decisions based on the influencers advice they follow. Compared to 2004 where this word just was searched for by a handful of audiences, this term is now all over the place being searched by thousands of netizens across the globe. The following graph helps us to understand it better.
Figure 1: Influencer interest over time. Source: Google Trends
Based on this massive impact that influencers have on audiences, businesses have shifted their focus to make the most of this marketing approach. Influencer marketing today helps businesses augment their brand awareness, foster new user acquisition, drive lead generation, accelerate sales, and improve brand advocacy.
You'll know what we are talking about, once you read our blog: The Ultimate Guide To Influencer Marketing: Everything You Need To Know
To achieve your business goals, using an influencer marketing platform that helps you propel your brand is essential for your brand's growth. The team at atisfy has developed a new-to-the-world influencer marketing product called atisfyreach. The platform helps brands connect with the right influencers at the right prices, all from one centralized location. With our sophisticated AI and machine learning algorithms, our platform brings the best fit influencers to your brand, and facilitates an end-to-end influencer marketing campaign for your business.
---
Now that you understand how the term 'influencer' evolved, its relevance to today's marketing sphere will now make a lot more sense. The impact that influencer marketing brings is unprecedented over other marketing channels, which is why you need to be careful while drafting an effective influencer marketing strategy.
To know more, read our blog: Why Influencer Marketing Is Crucial For Your Brand.
Finally, to create an effective marketing strategy with little to no glitches, you should collaborate with a proficient influencer marketing agency that has a proven track record. The primary focus of an influencer marketing agency is both creating and executing the most effective campaign for a brand by partnering them with the best influencers in the market.
Understanding the nuances of an influencer marketing agency will drive the next wave of business transformation. Deep-dive with our blog: How Do Influencer Marketing Agencies Work?
AtisfyReach is a leading influencer marketing platform that helps brands connect with the right influencers and execute successful campaigns. Our platform offers a range of features to make it easy for brands to plan, execute, optimize, and measure their influencer marketing programs.
Whether you're a small business or a large corporation, AtisfyReach has the tools you need to succeed in the influencer economy. With Atisfyreach, you can reach your target audience, build authentic relationships with influencers, and achieve your marketing goals.
Give Atisfyreach a try for your next influencer marketing campaign.