Creating effective strategies is more about being proactive and reactive, and any good marketer is aware of the need to stay vigilant to new methodologies that disrupt the process of creating an effective marketing strategy. While using TikTok as a marketing tool might have raised some skepticism in 2020, one can rest assured that it is the way to go in 2021. With markets getting more niche and audiences getting more diverse, TikTok helps marketers who have a clear vision towards creating a calculated strategy. 
Brands that adopted Instagram and Snapchat early went a long way in establishing their presence among a loyal fan base and TikTok is no different. Like most platforms, the number of active users on TikTok has been increasing exponentially and that increases the advertising investments in the platform. Across geographies, demographics, and industries, an increasing number of brands are establishing themselves on TikTok through curated content that helps them engage with potential fans. These fans engage quicker and show more interest, leading to increased brand loyalty. 
In this blog, we will shine a light on why this is the best time to get on board with the TikTok bandwagon, highlighting facts that illustrate its relevance and appeal to modern social media users. 
---
Less Clutter Than Other Platforms
The traditional social media platforms – Instagram, Twitter, Facebook & LinkedIn, were once the main marketplaces online. Brands that established themselves there assumed they had won the marketing game in perpetuity. This mentality has led to a saturation point where new brands and new users, alike, have lost faith in the ability to market effectively here. There is a good chance that a brand could do everything right and still not have their message even reach the audience due to the way the algorithm is set up. Top that off with the ability to boost a page and buy fake followers, and it is impossible to place a finger on which followers are genuine. 
With the constant updates in the algorithm and increase in distance between brands and users, there were only two possible solutions. Brands either increase their marketing budgets for social media marketing and invest in effectively reaching followers, or find a new social media platform. While the former might have seemed more likely, TikTok has made the latter a legitimate, effective option.
The Fastest-Growing Social Media Platform Globally
TikTok has been able to do the unthinkable and create a legitimate tectonic change in the social media world by creating a simple platform that has been able to compete with the behemoths of this world. Not only have all the biggest social media influencers of the world moved to TikTok to build a following, but the platform has also given birth to a whole new generation of video-only influencers who have massive fan bases. Around the world, TikTok already has around 700 million users from its date of inception with many brands being a part of this.
With the most number of downloads on the app store and a presence in over 155 countries, the platform is unlocking the potential of reaching fans who nobody knew existed. As discussed before, anyone can go viral on TikTok! As a marketer, this is encouraging as older platforms now just focus on spending money on promotions rather than thinking of creative ways to shape the content to attract new followers. With more than 60% of the audience on TikTok less than the age of 30, this is a once-in-a-generation app that is going to shape the way online marketplaces function for years to come.
Video – The Best Way To Market
With dwindling attention spans and unlimited alternate options, video marketing is easily the most effective way to get a message across on social media. While brands may put out blogs, images or challenges, few of them connect with users as well as videos do. Almost every brand in the world has some part of their marketing strategy based on videos. TikTok is the most effective distribution channel for marketing videos created by brands. For brands that haven't yet started using videos and are looking to incorporate them into their marketing strategy, TikTok provides the least number of barriers to entry. 
The platform makes it easy to create videos as well as access new audiences with them. The byte-sized content format is the best of both worlds as it doesn't require broadcast-level production standards, like TV ads do, and still allows for a lot of information to be incorporated into every piece of content. This content is easier to produce and quicker to deliver to the audience. The flow of information remains continuous and instantaneous.
All Target Audiences Found
Be it a hashtag challenge or a trending sound, the process of reaching your target audience on TikTok is fairly straightforward. By playing your cards right, you can encourage your audience to recreate videos for your brand, thereby making them de facto evangelists for you. While the marketplace may be huge, it is built up of millions of niches. From mainstream fans to underground subcultures, there's an opportunity to get the attention of any specific user you wish to attract. While TikTok may seem like a marketplace for a younger audience, that's how all social media platforms started. 
The brands that ignored it then are now paying the price by jumping on an obvious bandwagon later than they should have. With TikTok, it isn't too late to get a headstart on your competition and grab a larger slice of the pie before everyone else jumps in. It is going to be some time before TikTok gets saturated like other social media platforms are, so crafting a marketing plan to reach your audience here is inevitable and undeniable. These 5 TikTok viral trends are proof of how effective the reach of the video-sharing app can be!
Effective Influencer Marketing
You might have noticed all the top influencers on social media have already established themselves on TikTok. You might have also noticed new influencers creating their niche on TikTok from scratch. Instead of oscillating between static and video like they would on Instagram, their goalposts are set on TikTok – create trending videos that engage with the audience. Many brands have already put their marketing team on the job to create groundbreaking influencer campaigns on TikTok. Does it seem worth it to invest heavily in a campaign for 12-second videos? Yes, if that's what the audience wishes to consume. 
It is a mouthwatering prospect to have millions of followers, who are potential clients, be 12 seconds away from knowing about your brand. That is how fast influencer marketing permeates TikTok. While these influencers charge considerably less for collaborations now, you can rest assured that isn't going to be the case for long.   
Different Types Of Advertising
Kudos to TikTok for realizing the immediate potential of brand collaborations on the platform and incorporating three different types of ads for brands to advertise themselves directly to users. The first type is In-feed native ads. They are the generic, direct ads on TikTok that appear as posts and allow brands to add their website link as well as a CTA. These ads can be skipped though. The second type of ad is the Hashtag challenge ads that are posted by a brand and reach the users through a banner. A click on the banner takes the users to a page with specific rules and regulations. The third and final type of ad is a brand takeover ad that uses GIFs, videos, and images to attract users and transport them to the challenge/landing page once they click on the post. There are multiple ways to monetize a post on TikTok in the journey to converting users to loyal followers and ultimately have them invest in your brand.
Looking for inspiration? Here are 5 brands that are killing it on TikTok!
Best Marketplace For Original Content
While the content on TikTok doesn't have to be of high quality or industry-level production value, it is imperative to be original. It is ok to jump on the bandwagon of trends or challenges, provided you add a unique and original twist to it that resonates with the ideals and image of your brand. The more quirky a brand is, the more likely it is to get noticed.
TikTok has multiple benefits for brands, given you have a clear vision and roadmap to what you want to achieve. We are at the inflection point where there is enough evidence to suggest TikTok marketing works and waiting any longer might be too late for your brand. Follow this blog to understand why the time to invest in marketing strategies for TikTok is now!
You can also check out our quick guide to promoting a business on TikTok.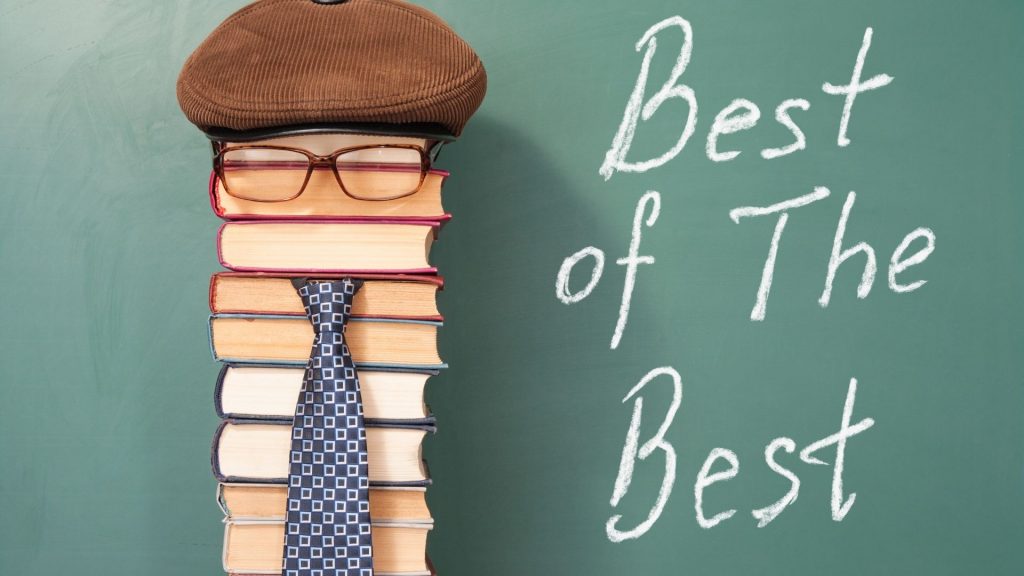 ---
If you've got any influencer marketing-related questions, we are happy to help you. At atisfyreach we provide services that help brands establish a strong presence across social media platforms, and connect them with influencers through tailored marketing campaigns. 
Get in touch, and let us help you build a true connection with your audience.