Authentic influencer collaborations are now the industry standard. Long gone are the days of purely transactional relationships and one-off shoutouts. The influencer industry has now matured, and the only thing that appeals to both brands and influencers is authentic partnerships that add value to everyone. 
Authentic content has the best reach for brands and is useful in creating conversations. Influencers value authentic content because it gives them the best chance of connecting intimately with the audience it has taken them long to build.  
So, how do you create effective user content while maintaining authenticity when working with influencers? The answer lies in choosing influencers that match your goals, interests, and brand values. This article explores keeping authenticity top of mind when creating content for your brand marketing.
---
Non-scripted. That's How You Want Your Influencer Content To Read!
Nothing appeals to social media users than sharing personal stories and moments. Such experiences feel authentic and help the publishers generate lots of engagement. Your favorite content creator has amassed a massive following because they create authentic influencer content. Therefore, their opinions are always deemed trustworthy, and people follow them for their honest opinions on social issues.  
That's why working with an influencer is one of the best ways to promote your products on social media. Influencers have earned the trust of the people you are trying to reach, and their honest opinions of your product will convince many people to buy. Your chances of success are high when the influencer believes in the product you are selling since their personality and love for your product will shine through in their promotional messages. 
And since you want everything to feel authentic, don't be too strict and give the influencer some creative freedom. The creators understand what their audience wants to hear and can develop wonderful influencer content ideas for your campaigns. In this case, all you have to do is provide the influencer with the following:  
Key message –

This is your main brand message that's ubiquitous across all your campaigns. What do you want people to associate your brand with? What should consumers feel when they come across your brand on social media? A key message unifies your social communications to make it easy for people to relate to your brand. 
A list of secondary messages –

Provide the creator with a list of 4 – 5 secondary messages to help them create authentic influencer content. If you are working with several influencers, the secondary messages will ensure the captions don't look like carbon copies of one another. 
Next, Tips To Pick The Most Authentic Influencers
Creating authentic influencer content starts at the beginning of influencer selection. Follow these tips to pick the most authentic influencers for your campaigns. 
1. Pick the right influencer
Your influencer search should focus on finding creators with a genuine interest in your niche. While most brands are attracted to influencers with many followers, you should stay clear of the popular influencers that don't have a keen interest and following in your niche. This is because influencers act as a proxy for your brand, and it's only those who have an established presence in your industry who will have more credibility when promoting your products. For this reason, you want to narrow your search to the influencers who's following and content styles align with your brand. 
The tone, voice, and persona of the influencer also need to align with your brand's values. The more in-sync the two are, the more authentic the content will seem. For example, a fashion brand that deals in high-end luxury goods can choose influencers who work with high-end fashion. Take @gabriellecaunesil, for instance.. As a luxury fashion influencer with a huge following, she is a good fit for a brand like Prada that sells high-end luxury items. 
Figure 1: Authentic influencer content by @gabriellecaunesil. Source – Instagram
2. Share real stories
Authentic influencer content comes from the experiences of real people using your products. Such genuine recommendations amplify your marketing efforts and help you attract more customers for your products; leverage testimonials and real stories from satisfied customers to create influencer content. Review your social engagements to identify your brand community's most authentic content creators, comprising customers, followers, and subscribers. Recruit the most influential members of your brand community as brand ambassadors to boost your reach on social media. 
Figure 2: #ChangeYourStory campaign. Source – Instagram
Goodlife Fitness is one of the largest fitness companies with more than 365 locations across the United States and Canada. To encourage people to lead a healthy lifestyle, the company started an online campaign that featured people of all shapes and sizes telling their stories. Goodlife fitness released a TV commercial showcasing its members sharing their stories of motivation in a campaign dubbed #ChangeYourStory. 
3. Flexibility in the levels of input
As a brand, you may feel the need to control every aspect of your influencer campaign. You may want to create a strict brief and dictate everything the influencer will say in the promotional post. But that won't help you create the authentic influencer content you need to pull more customers to your brand. Influencer marketing is a powerful channel because of the creativity and value content creators bring. 
For this reason, you need to give the influencer enough freedom to follow the brief in their way. Scripted content is rarely genuine, and more creative freedom generates authentic content. 
4. Promote UGC
Your customers are the most authentic content creators for your brand. Their positive stories about your brand come off as genuine recommendations that help you appeal to users who are hearing about your brand for the first time. So, you can reduce the load of content creation by asking users to generate content that you can share. Develop a specific hashtag that customers can use in their posts to make it easy for you to collate all the posts that are part of the campaign.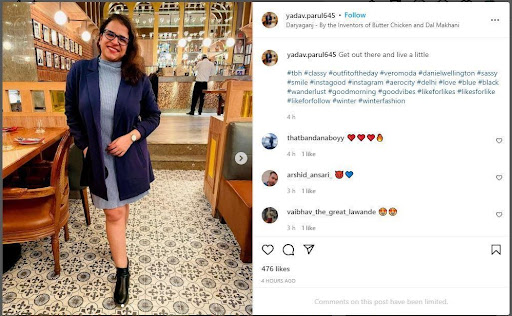 Figure 3: #danielwellington. Source – Instagram
Daniel Wellington has a very effective UGC content plan. The watch brand encourages its followers to share their images using a branded hashtag. The #danielwellington campaign has generated more than 2 million posts on Instagram, proving how popular the brand is with users. 
5. Retargeted content
It takes a lot of time and effort to create content for social media. When working with influencers, you can choose to repurpose their content and publish it on your profile to ensure your followers have something to consume when they land on your official pages. Influencer content needs to be reshared for it to reach its full potential. Their content is evergreen and can be retargeted and reused at regular intervals. 
Figure 4: Amazon repurposing user content. Source – Fourstarzz Media
You can choose to reshare the content or tweak the caption to give the post a fresh twist. If the influencer has published the post in their Instagram Stories, you can use several social media tools to download the picture and use it in your post. When you get the picture, create a caption, and it's ready to post. However, don't forget to tag the original creators to show appreciation for the fantastic work.  
6. Personalized content
Instead of heavily pushing your brand, weave a story through content. Even scripted material should appear non-scripted. You can achieve this through personalized content that shows your brand in action. The best influencers to work with to make your marketing look authentic are those who believe in your brand. This way, their recommendations will come from a place of love to help you appeal to new customers. The influencer can share how your product helped them solve a particular problem and how ordinary users can use it to enhance their lives.
7. Mood boards for aesthetics
Another thing you need to consider when planning your influencer content is to create a mood board for aesthetics. With a mood board, you can set things such as the atmosphere, emotion, and rhetoric of the whole campaign and let the influencer shape their content around this. This goes a long way to give your marketing content an authentic feel since the desired emotions will flow through the images and videos they share. 
8. Establish a content approval workflow
Lastly, you need to establish a straightforward content approval process to foster a thriving relationship with your social influencers. Give the influencers a schedule and delivery calendar for version 1 and version 2 for both text and visual content. This will ensure you have enough time to audit, reshape, and ask for edits from the influencers.  
---
Authenticity has become a buzzword in the influencer marketing world. Marketers and influencers want to appear authentic to their audience since authenticity is the secret to lasting impact on consumers. This article has shared the authentic content ideas you need to implement to pull consumers to your brand. The key is: to do your part as a brand (create a thorough brief, provide tons of insight, and set boundaries) and then trust that the influencer will do what they do best; convince their followers. 
To help you find the best influencers to collaborate with, we have created an influencer marketing platform that uses the latest technology to source the best-fit content creators for your brand. Atisfyreach, our AI-based platform, uses Artificial intelligence to help you manage your influencer marketing campaigns from a single dashboard. The platform's smart algorithm matches brands with the ideal influencers based on the campaign's goals – be it an increase in brand awareness, more engagement, or boosting revenue at scale. 
Register to get started!