Influencer marketing is now a top marketing strategy that businesses of all sizes are investing in to increase sales and boost their brand awareness. And its popularity is only growing. As the market expands, brands have more options for strategizing and implementing influencer marketing campaigns as it has become a key component for any successful marketing plan. 
Effective influencer campaigns are essential for brand growth, but most businesses quickly realize that well-performing campaigns are challenging to develop, coordinate, and execute.
That's why working with an influencer marketing agency can help!
But what does an influencer marketing company do, and what's their importance in today's marketing landscape? These agencies have a wealth of experience in structuring and managing campaigns to ensure your influencer marketing strategy's success.  Let's take a look at what they are and how they can help you in the long run.
What Is An Influencer Marketing Agency?
An influencer marketing agency develops the connection between brands and social media influencers to develop, manage, distribute and optimize influencer marketing campaigns. The best agencies manage campaigns from end to end with customized knowledge and experience for each brand's needs, goals, audience and industry. A good influencer marketing company has clear expertise in the industry and excels at developing and personalizing campaigns for individual brands and their goals.
With their help, brands can reach new audiences in an authentic way that delivers results by getting the social stars their audiences trust to endorse them. Consumers are increasingly becoming suspicious of the authenticity of brands they use, and working with influencers is one measure that helps brands connect with their consumers at a deeper level.
Different brands work with companies to market their products to consumers, and here are few that you might have encountered:
Creative agencies
A creative agency fuses branding and communication with digital marketing and graphic design to give brands a modern makeover that transforms them into more engaging enterprises. They help companies bolster their brand voice and communicate effectively with their audience through marketing channels like commercials, print ads, social media, etc.
Creative agencies are innovative and have media planning expertise to help businesses achieve their marketing goals through audience targeting and careful communication management. They also develop media products like photography, video, and multimedia and find the right placement to bring more visibility to a brand. As working with influencers is a primarily visual marketing strategy, these teams are perfect for your next influencer marketing campaign.
Social media agencies
Social media agencies handle a company's social media publishing activities. They publish posts on the company's social media pages and interact with the followers. Social media agencies agree on the number of posts to be published on each social media channel and the topics to be covered.
They also audit the company's social media presence to identify the areas that need more work. They will then suggest ways to solve the current strategic issues or develop a distinctive social media marketing strategy that's specific to the particular company. Social media agencies help businesses connect with their users who are active members on different social media platforms. Again, social media is where most of your audience's favorite influencers live – so make the most of it!
Media buying agencies
Media buying is a form of paid advertising that entails procuring media space and time to display ad creatives. When buying media, media buying agencies work to find the right time, place, and context for delivering ads to the target audience to increase conversion, sales, and brand awareness.
The agency researches to define the client's target audience and identify the best media, publications, and markets for the buy. They also negotiate the price of the media with vendors and ask for discounts/bonuses.
All-in-one influencer agencies
There are also agencies that can do all this and more for you. At AtisfyReach, we pride ourselves on our experience with the influencer marketing world. We can help you create end-to-end customized influencer marketing campaigns that are guaranteed to get you the results that you're looking for.
Types Of Influencer Marketing Campaigns
Influencer marketing agencies create and coordinate campaigns of different types. The most common formats for these campaigns include:
Sponsored posts
This campaign involves incorporating a company's product or logo into an influencer's post on social media. The influencer could also publish an image or video of themselves interacting with the product. By sharing their experience on social media, influencers give brands the social proof required to connect with demanding online audiences.
Cross-platform campaigns
A lot of influencers are extremely active and have huge followings on more than one social media platform, and a campaign, in this case, could involve product promotion across the different platforms. The various platforms also support different content formats favorably (Instagram for images, YouTube for long videos, TikTok for short videos, Twitch for live streams and so on). The influencer agency will oversee the content creation process and optimize campaigns for each of these platforms.
Live streaming
Live streaming involves an influencer going live on their social media pages to promote a brand to their followers. Since the interaction happens in a live environment, live streaming allows brands to connect with the viewers personally and authentically.
Contest & giveaways
Brands can also partner with influencers to run contents and give merchandise to the followers. Such campaigns are fantastic for encouraging user engagement since people will be encouraged to participate in the contest to win the products on offer.
Hashtag campaigns
Hashtag campaigns are great for brand awareness. In this campaign, the influencer publishes content around a central theme and asks the followers to use the hashtag when reacting to the content.
Many other campaign formats can be initiated to help you connect with your target audience. What you choose is up to you, and the team at AtisfyReach will tailor them to suit your marketing goals.
And now that you know where the various types of influencer marketing campaigns out there, let's examine how to create an influencer strategy. Read our blog: How To Create An Influencer Marketing Strategy.
What Does An Influencer Marketing Agency Do?
Influencer marketing agencies perform specific roles to help businesses meet their marketing goals such as:
Finding the right fit influencers for brands
There are many influencers out there that brands can partner with for their campaigns. Options range from social media superstars who command colossal price tags to micro-influencers who offer cost-effective campaigns with high engagement levels. It might be difficult for brands to identify the personalities to work with, and which influencers can deliver the best results for specific campaigns. Influencer marketing companies do this for them.
Their knowledge of the influencer marketing world enables them to identify high-performing influencers for different campaigns. They can choose influencers based on follower demographics, industry, location, and much more.
Gain a better understanding with our blog: How To Choose The Best Influencer For Your Business.
Maintaining strong relationships with brands and influencers
Influencer marketing agencies maintain strong relationships with brands and influencers to ensure campaigns produce the desired results. They start by identifying the right influencers to work with for a promotional campaign. They will review their influencer database to see which personality has the style, numbers, and reach for a particular campaign. After choosing relevant influencers, they then have to manage the talent to ensure a campaign's success. They negotiate contracts, establish their schedule, set guidelines, review content, and report the campaign.
The relationship between the brand and agency is essential. It frees the brand to focus on other business responsibilities, safe in the knowledge that their influencer campaigns are in good hands. It takes a lot of time and effort to find the right influencers, create content, monitor the campaigns, and analyze the results. An influencer marketing agency takes up all these responsibilities and offers specialized expertise in influencer marketing strategies.
A good relationship between influencers and influencer marketing agencies is also essential. Influencers are busy and don't have the time to respond to all the partnership requests they get. By linking up with an agency, they get notified when a campaign that suits their style and audience comes up. The agency also acquires a network of high-value social media stars to call upon when they get a client who needs influencer marketing services.
Brands and influencers should also relate well to ensure they can get their message across to consumers properly. Influencers are known for their unique style, and this should come out clearly in the content for their promotional posts to impact the audience. Brands will also be able to review the content to ensure it meets brand and legal guidelines to prevent fallout with the fans and authorities.
Consider this. By 2022, brands will be spending up to $15 billion on influencer marketing! What started out as a simple marketing alternative has grown into a multibillion-dollar industry helping brands of all sizes reach customers and grow revenue. Jump on the bandwagon, and see your business grow with tips from our blog: How Can Brands Use Influencer Marketing To Grow.
Create, maintain, implement campaigns that give powerful results
The agency's primary focus is creating and executing an effective campaign for a brand by bringing in influencers who can connect the brand to the audience it's trying to reach. Brand awareness and an increase in conversions and sales are the primary marketing goals of most companies. Influencer marketing companies provide the means to achieve this by bringing relevant influencers who will endorse the brand.
Due to the huge competition that exists in the market, tapping into your target audience with the help of a social media personality who is trusted and admired will generate incredible ROI (return on investment) and brand awareness.
Agencies work closely with each brand to understand their marketing goals, voice, messaging, and other attributes that make a brand unique in the crowded marketplace. This is to ensure that users can have an authentic connection with the brand when they eventually publish the marketing content.
Brands have specific values that they are known for, which should come out clearly in their promotional campaigns. The campaign should also be tailored to meet the company's desired goals and agencies guarantee this by finding the most relevant influencers for a campaign.
Understanding the tone of voice is also vital as it helps the agency create effective campaigns that the audience will relate to. If a brand's voice is friendly and playful, the agency should develop a campaign that brings out the brand's friendliness and playful nature.
Audience matching is another role influencer marketing agencies play. Influencers selected for a campaign should appeal to the audience the brand targets for a campaign to be successful. This way, the influencer will act as a mutual friend the audience looks up to, and when they say the product is fantastic, the followers will trust this review.
The agency also analyzes the industry and the competition to see the trends and to know how to appeal to consumers. This analysis will help the agency know what works and what to avoid to ensure their campaigns produce impressive results.
Selecting the right influencer to represent your brand is crucial. Learn the five things to look for before forging a partnership. Read our comprehensive guide to help you figure out a great fit: How To Choose The Right Influencer Marketing Agency.
Influencer Marketing Agency Responsibilities
Some of the roles influencer marketing agencies perform include:
Finding and vetting influencers
Influencer marketing agencies look for influencers who their clients can partner with for a campaign. They then vet them to ensure they have the appeal, style and following to represent that brand.
Establishing publishing schedules and guidelines
Agencies also identify the best times to publish the promotional content to ensure more people can see and interact with the influencer's posts. They then set the guidelines the influencers will follow to ensure the content meets brand standards.
Negotiating contracts
The agency takes care of the negotiations regarding the terms of the contract and payment for the influencers.  They will bring influencers who are within your budget range and negotiate for the best deal. They will also ensure there are no loopholes in the contract that could affect the integrity of your campaigns.
Reviewing influencer's work
The influencer's work should be reviewed to see how much value they are bringing to the brand. Their work should generate more attention to the brand and its products, and this should come out clearly when the review is being done.
Providing measurable reports
Agencies look at different metrics to measure the success of a campaign. Often a campaign involves several influencers at once, so the brand must determine which influencers had the most significant impact on their traffic, engagement rates, and sales numbers. Capturing this data helps brands plan for upcoming campaigns with the influencers who delivered the best results.
Surviving today's ever-competitive corporate world in no child's play. Instead of wasting time and money on trial & error, it might be smarter to let the experts strategize, execute and manage Influencer Marketing campaigns for your brand. Explaining the value-driven approach an influencer marketing agency offers, here's an important read for you: Why Influencer Marketing Is Crucial For Your Brand.
Why Work With An Agency?
You might be wondering what's the point in investing in an agency when you could do it yourself in-house. While some companies prefer to do it all themselves, most do it wrong and end up losing money. They end up choosing influencers who are not the best fit for their brands and campaigns end up not bringing the desired outcome.
Brands should let the experts run their influencer marketing campaigns, and here are a few reasons why this is the right thing to do.
Helps in finding the best influencers
Dedicated agencies have a network and privileged contacts with influencers. When hired for a campaign, they tap into the network to identify the best influencers for the job. This process can be time-consuming when you try to do it all by yourself since you have to review the past campaigns an influencer has done to ascertain whether they are suitable for the job at hand. Influencer agencies have all these facts and stats at hand and can quickly tell if an influencer matches the requirements needed for a brand campaign.
Saves time in managing influencer campaigns
The process of discovering influencers, structuring the campaign and managing the talent takes a lot of time. Influencer agencies have a lot of experience in these issues, thus able to save a lot of time and bring campaigns to a successful conclusion in a short time.
Can allocate the right budget
Influencer agencies know the rate for influencers, and as such, they will guide you when creating a budget for your campaigns. They will ensure you don't overpay for talent and this will keep your marketing costs down.
Full customization of campaigns
An influencer agency will bring your campaign to life by customizing it suit your marketing goals. The campaign will be tailored to your unique style and communicated in your brand voice to help you stand out in the crowded market. Having managed many campaigns, agencies know how to refine campaigns to meet specific goals and drive brand efforts within the marketing space.
Global reach for your brand
The best agencies work with influencers who have a global appeal and following. Getting these influencers to work on your campaign will give your brand a global reach and allow you to connect with users from different parts of the world. This will aid in your efforts to grow your company into a recognized global brand, and before you know it, you will be receiving orders from all corners of the world.
Expert targeting to a brand's target audience
Influencer agencies take the time to understand a brand's audience to ensure they are targeting them properly with the promotional material. They identify the social media channels they spend most of their time in and find right influencers on those platforms for the influencer campaign. This tactic ensures that the brand gets a good reception when the marketing messages get published.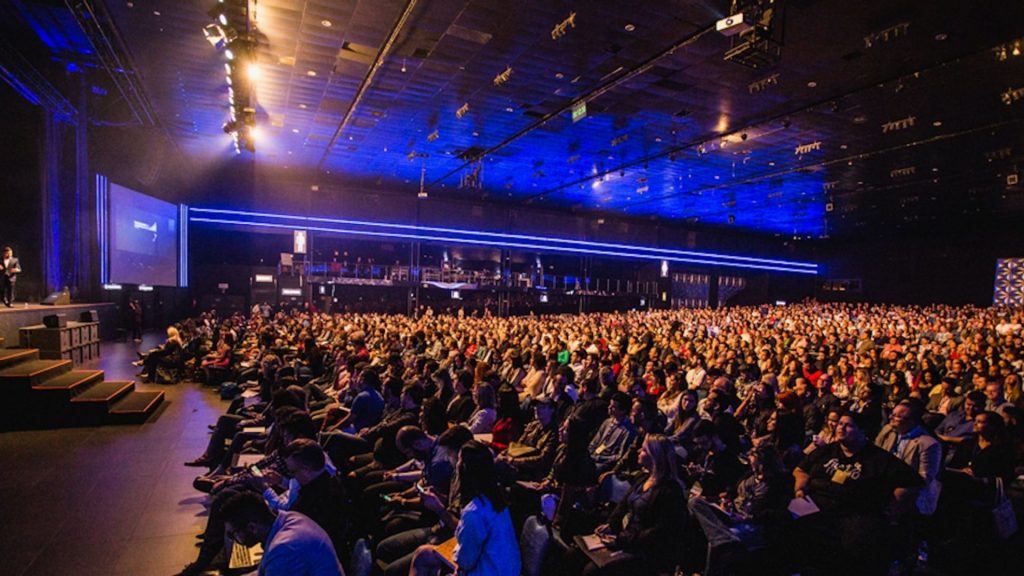 They have contacts and pre-existing relationships with influencers.
The best influencers are very busy. They receive lots of invitations from brands on their pages and have no time to deal with all of them. Most ignore partnership deals because they don't know the brands or lack time to consider all the offers that come their way. It, therefore, becomes challenging to reach out to the influencer you like, but that's no problem for an agency.
Agencies have contacts and pre-existing relationships with the best influencers in the game. With an agency on your side, you can get your message across to the influencer with ease and start conversations that will pique their interest.
They have the time, staff, tools, software, subscriptions, and more to dedicate to influencer marketing.
Influencer agencies have the time and personnel to run your campaigns. They also have the tools, software, and subscriptions needed to manage and track the effectiveness of a campaign.
They have industry-wide knowledge.
As experts in the field, influencer agencies have a lot of knowledge that helps them develop and execute comprehensive marketing strategies. They advise brands on the best methods to optimize campaigns on different platforms to ensure they can reach more people effectively with their marketing messages.
But most of all, they've got the knowledge to make influencer marketing work!
Influencer marketing agencies understand the influencer marketing world inside out. They have knowledge of campaign planning and developing strategies that work for different industries. They know how to engage influencers to ensure their collaboration with a brand is authentic, and it meets a brand's goals and objectives.
Why Work With AtisfyReach?
Influencer marketing isn't easy, and that's why influencer marketing agencies exist. You'll know what we are talking about, once you read our blog: The Ultimate Guide To Influencer Marketing: Everything You Need To Know.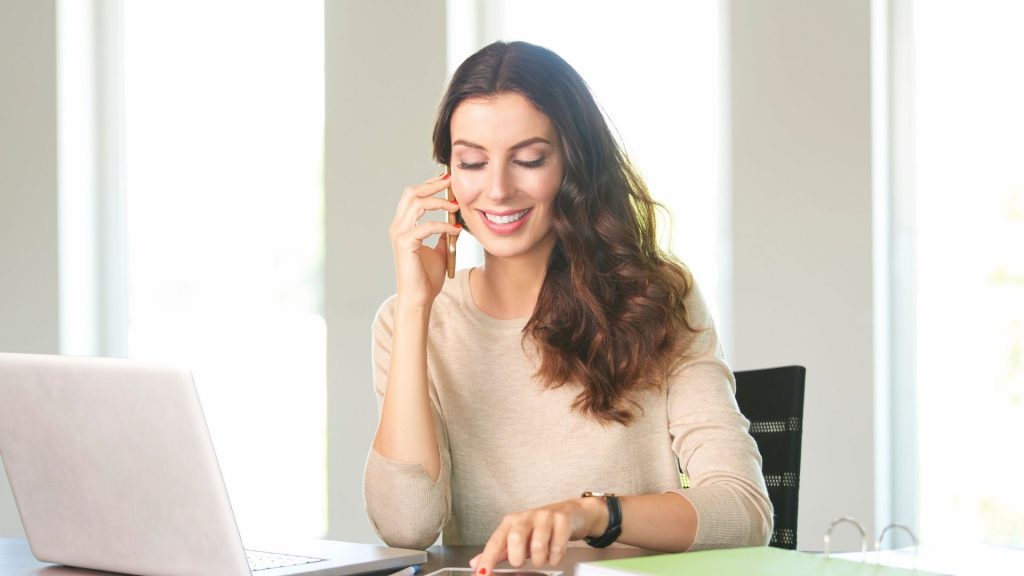 ---
AtisfyReach is a leading influencer marketing platform that helps brands connect with the right influencers and execute successful campaigns. Our platform offers a range of features to make it easy for brands to plan, execute, optimize, and measure their influencer marketing programs.
Our AI matchmaking algorithm uses natural language processing to find the best influencers for your brand based on keyword searches, and our platform allows you to scale your campaigns across multiple platforms, including Facebook, Instagram, Twitch, and YouTube. 
AtisfyReach makes it easy to plan, execute, optimize, and measure your influencer marketing programs, and our comprehensive dashboards and five levels of hierarchical reports provide actionable insights to help you continually improve your campaign performance. 
Whether you're a small business or a large corporation, AtisfyReach has the tools you need to succeed in the influencer economy. With Atisfyreach, you can reach your target audience, build authentic relationships with influencers, and achieve your marketing goals.
Give Atisfyreach a try for your next influencer marketing campaign.