From the days of flyers, radio and telemarketing to constantly evolving social media and tailored online advertising, influencers have transformed the digital marketing world. And its popularity is showing no signs of slowing down anytime soon.
The marketing world is dynamic and ever-changing – trends, technology, and strategies are transforming and changing with digitalization. Businesses are expanding their skill-sets to stay at the top of their game. The world is shifting at a fast pace to the virtual sphere of digital media, and influencer marketing is perhaps the one aspect that is reflected most powerfully. Our love of social media and its dominance in our lives – as a source of everything from news and entertainment to personal opinion – makes the concept of influencer collaborations a perfect way for brands to be a seamlessly integrated part of this world. It's here that influencer marketing comes into play.
From content generation to leveraging the brand value and engagement of influencers, influencer marketing has now become a critical component in marketing strategies for brands, no matter the industry. Brands now understand the difference between "getting mindless likes" and "genuine engagement" due to the developments in technology-driven interactions. 'Data is the new oil' as innovative, new-age tech has found its way into the system to make it effortless for brands to analyze the success of their campaigns. 
Wondering how to leverage the reach of an influencer and grow your business? Here is your ultimate guide to gain consumer trust and boost sales. Get an in-depth look at how to do influencer marketing and discover the nuances of an effective influencer marketing campaign to create marketable, profitable social media reach far beyond the realms of a quick click.
But first, let's get talking numbers…
$15 billion USD – that's the estimated worth of the influencer marketing industry come 2022, according to a report by The Insider. A lot to take in, but here's the real shocker – the same industry was worth "just" $8 billion in 2019! 
What?! It's true – traditional brand marketing strategies have been evolving for some time, moving away from print and radio, to digital being the focus. A huge digital push has happened and people are adapting to it – with influencer marketing proving to be one of the best ways to get better results from social media marketing campaigns. Peer-created content or consumer-to-consumer marketing that drives trust has the power to create wonders for your brand, just by lending their authentic voice to your marketing message. 
Why? Everyone is doing it – thanks to the existential crisis in marketing. While some traditional marketing strategies – nearly as old as civilization itself  and hardly effective today – follow an all-encompassing category of advertising and marketing tactics to sweep up a broad range of preferred consumers; influencer marketing allows brands to directly reach a targeted audience guided by analytics and detailed data. It's just a much more fine-tuned route to success backed by technology!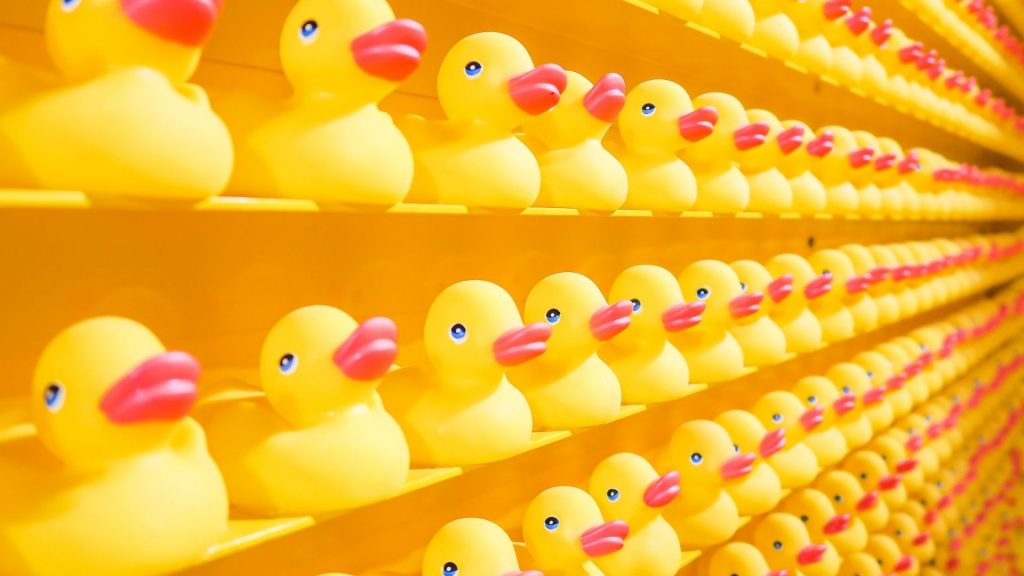 What Is Influencer Marketing?
Have you ever purchased something because an expert or a celebrity you admire endorsed the product? Well, as it turns out, a lot of people have. Why? Because they trust their opinions.
Influencer marketing is the practice of partnering with influencers to market or promote your brand with the goal of raising brand awareness, increasing traffic or sales, and driving a message to the target audience. At the very basic level, influencer marketing could be called a form of social media marketing that uses endorsements and product mentions made by popular individuals, who have a loyal social following and are viewed as experts within their niche. Influencer marketing works because of the high level of trust that social influencers have built among their followers and recommendations from these influencers serve as a form of social proof.  
We see that many customers trust their peers, friends and popular figures more than companies that sell their products and services through traditional marketing and advertisements (not that these methods are obsolete). In a nutshell – great content, real-time product placements and demonstrations, most frequently used in conjunction with Instagram, Facebook, TikTok, YouTube, Twitch, Twitter and more; form the secret formula of marketing success.
Why Is Influencer Marketing Effective?
Long story short – influencer marketing is effective because it helps brands achieve their campaign goals.
There are a variety of factors that should be considered while evaluating influencer marketing campaign performance and effectiveness. Referred to as key performance indicators (KPIs), these factors are typically measured against two main components – brand awareness and direct response. 
A successful campaign's KPIs must include: brand awareness in the form of social reach (followers, subscribers, impressions), engagement (likes, comments, sentiment, shares, mentions) and press (media mentions, website traffic); and direct response from sales/conversions, conversion value, leads, signups, downloads and click-through rate. Considering each KPI, marketers can rate the effectiveness of influencer marketing in achieving brand awareness and direct response goals. Once these KPIs are factored in any campaign, the results almost always speak volumes about influencer marketing as a highly effective strategy.
Still, wondering why influencer marketing is so effective? Let us break it down for you – here's a quick snapshot of what influencer marketing enables brands to do:
Build trust and expand the reach

Strengthen brand messaging through authentic endorsements

Influence consumer buying decisions

Reach more engaged and better-suited audiences
Brands Use Influencer Marketing To Grow
Influencer marketing has been successful with brands big and small. By developing word of mouth and social proof – both very effective ways to persuade buying decisions, influencer marketing offers the best of both worlds.
Influencer Marketing Goals For Your Brand
There are many different factors that affect how an influencer marketing campaign functions but creating a strategy based on a set goal (objective) is the fundamental step – and this lays a strong foundation for success in business. Here's a look at five vital influencer marketing goals your brand should focus on. Remember, if your goals are clear all that is left is to figure out a way to achieve them.
Brand awareness
One of the most important influencer marketing goals a company should target is to increase their brand awareness. Your audience will convert into your customers only when they start to recognize your brand as a leading figure in its industry. So it's a good idea to focus on influencer marketing strategies that can get you brand mentions, followers and shares. You can check out the following strategies to increase brand awareness. 
Brand mentions: Ask your influencers to introduce your brand to their audiences. Get them excited about your brand – influencers are happy talking about brands they genuinely love. Simply connect with the right influencers!

Product reviews: Get your influencers to feature your brand's products or services in their posts. The post has to be more of a review, and not a sales pitch, in which the influencer shares their experience using your product. 

Giveaways: Collaborate with your influencers to host giveaways and contests to engage a large audience. This can be a great way to gain additional brand exposure and can simultaneously expose the brand to an entirely new audience, who can become potential customers. 
Conversions
Boosting website traffic is another necessary influencer marketing goal. Brands should focus on obtaining traffic that's relevant and can lead to conversions. In order to drive traffic to the website consistently, brands should concentrate their efforts on creating appealing and engaging content. You can do this through:
Sponsored blog posts: Take every opportunity that allows you to engage a crowd. Boost your visibility by connecting with bloggers and asking them to write blog posts featuring your brand. Ensure that your influencers include backlinks to your products or website on their posts. This will help drive traffic.

Guest posts: Get your content writers to write guest posts for high-authority sites with a link back to your website. Respond to each query on the post to engage readers and drive them back to your website. This will increase your customer base quickly.

Sponsored social media content: Collaborate with social influencers to co-create high-quality, engaging content that can increase traffic to your website.
Sales & lead generation
The key goal of all marketing efforts is to generate leads and drive sales. If the influencer marketing goal is to drive sales, then focus on strategies that can give you conversions. Relying solely on influencer reviews might not work. Try the following strategies:
Affiliate marketing: Come up with campaigns that will benefit both the influencer and their followers (these are your potential customers). Make use of affiliate marketing and discount codes that can encourage consumers to make a purchase. Incentivize your influencers by providing them with affiliate links that will help you track sales driven by them. Then, offer commissions to the influencers for every sale they drive.

Collective shout-outs on Instagram: Collaborate with multiple Instagrammers to promote your products. This will generate increased leads and drive extensive sales, within a short span of time. 
Followers & engagement
These two influencer marketing goals can be achieved together as they complement each other – focus on building a strong bond with influencers to get more followers, and make sure you keep them engaged through relevant and interesting content.
Takeovers: A takeover is where you let an influencer take over your social media profile for a brief period of time. This is a great way to build trust, strengthen your relationship with your influencers and get their followers to engage with your brand. 

Brand ambassadors: Brand ambassador campaigns can rope in additional followers and increase engagement. Spot an influencer who has worked with you previously, and shares your brand values. Make them your brand ambassadors – the face of your brand. 
Reputation
Every brand aims to strengthen its brand image and earn a good reputation. The best way to do this is to build purposeful partnerships with relevant influencers. These influencers can then help a brand convert its target audience into loyal customers, and build a solid reputation at the same time. Here are some ways to make your influencers and their followers feel valued:
Events: You can make your influencers feel valued by hosting an exclusive event for them. Your brand is sure to achieve bigger exposure with influencers talking about being a part of the event!

Gifting: Send gifts to your well performing influencers to make them feel valued. Who doesn't love receiving gifts – and an influencer is certain to be grateful and share a genuine post about how they feel about the gift.
It's safe to assume, influencer marketing reinforces your brand's reputation and fosters your credibility. To know more, read our blog: Why Influencer Marketing Is Crucial For Your Brand.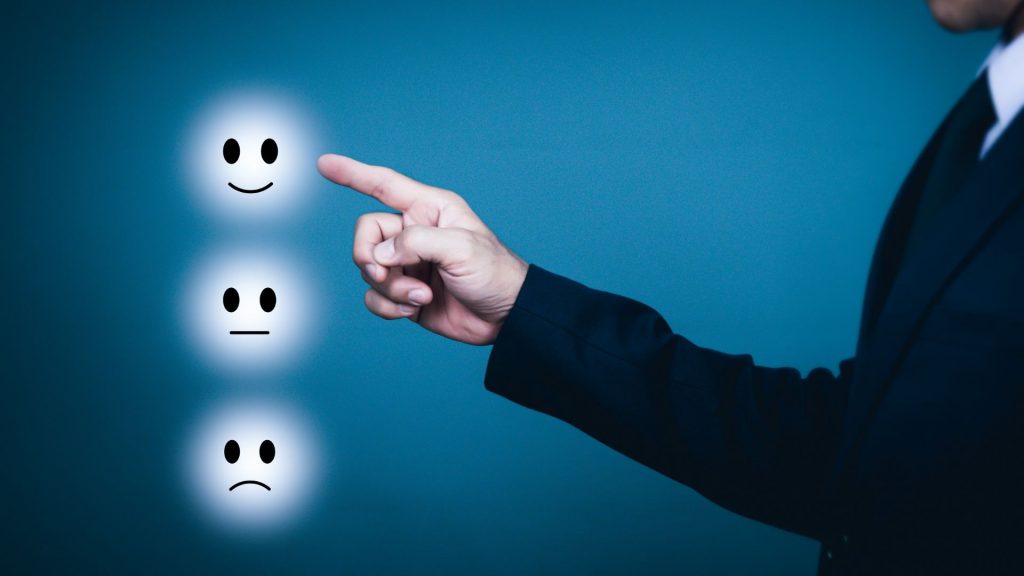 Who Is An Influencer?
Simply put, an influencer is someone who can influence others on the platform of their choosing. The right influencer has a trusted following, and can reach your target audience and drive engagement by creating appealing and relevant content through various social media channels. These individuals have built a reputation for their knowledge and expertise on a specific topic – by making regular posts about that topic on their social media channels, and therefore generating huge followings of engaged individuals who pay close attention to their views. These influencers have the power to create trends and encourage their followers to shop for merchandise they promote.
Influencers use strategies like word-of-mouth marketing and social proof, which are critical aspects of any successful marketing strategy. Their working policy is straightforward – customers tend to trust their peers, friends and people they admire over the brands that are brazenly out there to sell. Thus, when an influencer talks, their word counts!   
Today, most business understand that social media marketing is no longer optional. For others, it's the only option. For a complete to influencer marketing on social media, read our blog: The Definitive Guide to Influencer Marketing.
Types of influencers
An effective influencer marketing campaign can do many things for your brand – drive engagements, conversions, sales, and some more. However, one of the biggest challenges with influencer marketing is picking the right influencers for a campaign, and further segmenting them into different types to prioritize engagement. With several types of influencers and variable factors to take under consideration, one might not know where to start! To assist, we've listed out the top 4 popular categories of social media influencers, each providing a unique value to the brand they're partnering with.
Celebrity & mega-influencers: Roughly 1m+ followers 
Mega-influencers are the gold standard of the influencer world, and they typically have more than one million followers across various social media platforms. Majority of these mega-influencers are celebrities, including famous actors, musicians, or athletes who command a huge audience both off and online. Generally large companies with massive marketing budgets opt to work with mega influencers and, as you'd expect, they demand mega fees. On the flip aspect, mega-influencers might not necessarily be considered experts in any specific niche since most of them have celebrity standing, and their accounts typically concentrate on their daily lives instead of a particular niche. Despite this, sponsored posts from mega-influencers are an enormous hit since they are known to boost brand awareness by reaching an oversized, diverse audience. 
Macro-influencers: Roughly 500k – 1m followers  
Macro-influencers are well-established influencers with a large following, anywhere from 500k to one million followers. They are typically social media stars, vloggers, and reality TV stars who have a broad following online, however, haven't really achieved the all-star celebrity standing of mega-influencers. 
Like mega-influencers, macro-influencers too tend to have a diverse global audience with varied interests and are excellent resources for raising awareness for brands. They're also more accessible. Macro-influencers like celebrity influencers tend to have a comparatively low engagement rate compared to their nano- and micro-influencer counterparts. Working with them is a fairly expensive option, however if you're looking to get your brand noticed across a broad demographic, then macro-influencers are the right investment.
Micro-influencers: Roughly 10k to 100k followers 
Micro-influencers are the best choice for small and medium-sized companies looking to leverage the power of influencer marketing for their business. They have a relatively modest following of thousands or tens of thousands of individuals among their niche, and are proficient at creating relevant content for their audience and communicating with them via social media platforms, blogs, websites and forums. Their smaller audience size means their followers are highly engaged and their reach is typically extremely targeted. These influencers also facilitate easy access to the most sought after age segments – 18 to 24-year-olds who would otherwise be expensive to reach through other channels.
Nano-influencers: Less than 10k followers  
Nano-influencers are a relatively affordable variety of influencers who tend to have a follower count that's less than 10k followers. They're a preferred alternative among niche brands as they offer good value for money, and a more targeted audience. Working with nano-influencers brands can not only get access to a small and an extremely niche-specific audience, but brands can also benefit from the type of community that these influencers harbor. Due to smaller communities, influencer campaigns have a greater personal touch and higher return on investment. Their followers feel like they're getting a recommendation from a friend, and thus are more likely to take action based on the ads and sponsorships that they see from these influencers.
Remember that these numbers are just a guideline, and may not accurately reflect the power an influencer holds.
Crunching The Numbers: How Much Money Do Influencers Make? 
We've already established that influencer marketing is one of the most effective ways to reach your target audience – especially on social media platforms. But what about influencer costs? Social media influencers can demand thousands of dollars depending on their follower count and outreach success. This remuneration can also vary based on business variables including, industry, business goals, platforms targeted, posting frequency, and more. 
For example, the highest-paid social media influencer so far is 22-year-old social media mogul Kylie Jenner, who can demand over $1 million per sponsored post shared with her 164 million followers on Instagram! Get a peek at the big numbers here:
The average influencer can take home anywhere from $30,000 to $100,000 per year by promoting products on their pages.

Users with over one million followers can make more than $100,000, and up to $250,000, per sponsored post, according to the 2018 Vox report.

Micro-influencers, or social media users, with anywhere between 50,000 and 100,000 followers, can make over a few thousand dollars per post and reach up to $100,000 per year, Vox reported.

Nano-influencers, or simply users, with only a few thousand followers can make anywhere from $30,000 to $60,000 per year, according to the Vox report.
Factors that impact influencer rates
There are a number of variables that can impact influencer costs for services. It's rare to find a good influencer who charges a flat rate. Take a look at some of the factors that determine how much an influencer might charge:
Influencer's reach and engagement

The platform or channel they use

Number of posts required. Do they include images, videos, and audio?

Effort needed from the influencers' end

The platform for promotion or cross-posting

Agency fees (some influencers attach themselves with an influencer marketing agency)
But don't worry! You don't need to break the bank! There are a lot of options available to you if you're willing to seek them out.
Are you an influencer looking to grow your influence and monetize your efforts? Is an influencer's lifestyle something that gets you excited? For expert tips & tricks, read our blog: How To Monetize Your Influence.
How To Pay Influencers
Influencers range from well-known celebrities to everyday users, and that's why costs for influencer marketing can range from $0 to $1 million per post! Before deciding on an influencer, research must be the first step. Next, pick the network to focus on – ensure that your brand already has a presence on this network or is planning to expand into it. Throughout the research phase, the brand needs to consider the type of influencers they're interested in – celebrities with massive followings or smaller influencers with less than 2000 followers? Calculate a budget, keeping common rates for influencer varieties in mind. For example, micro-influencers tend to be focused on a few topics and settle for merchandise, whereas celebrities can demand compensation and would possibly even return through a talent agency.
Read our blog: How To Create An Influencer Marketing Strategy, for a deep dive into planning and executing an influencer marketing campaign. And influencers can head to our blog: How to Become an Influencer in Your Industry, for industry insights and expert tips!
Follow the three golden rules to decide on a payment plan:
Get the industry average
Look for the benchmarks – business averages that provide you with an idea of what different levels of influencers value and the way to pay them consequently. Search for "influencer marketing costs" and you won't be short of resources. 
For example, 66% of brands usually pay under $250 per post. That gives you an average to work with. 
Pay for what you need
Every influencer marketing campaign is unique to the requirements of the brand. You need to go into a negotiation with an influencer with a clear idea of what you wish for your campaign to achieve – whether it's raising brand awareness, driving conversions or just boosting the social following. Then you need to understand how your influencer is ideally placed to help you achieve your goal. And finally, you need to structure your payment arrangement.
For example, one way to structure your payment may well be to incentivize engagement. Get an estimate for how many people your influencer can reach and most importantly, engage. Combining an upfront fee with bonus payments for attaining agreed levels of engagement – take into account everything from the type of content and the number of posts to usage rights, exclusivity and cross-sharing content. 
Get what you pay for
Before working out a payment plan for your influencers you need to keep in mind what it is you are actually going to pay for – beyond the posts, videos, likes, comments and shares. For example, working with a specialist influencer gives you access to someone who knows their audience closely. Their expertise can be harnessed to shape your campaign.
And finally, money gives you access to data – by entering into an agreement with the influencer you can negotiate access to their social media insights and analytics. By analyzing this data, you'll be able to refine and improve your campaigns – and improve your ROI too!
How To Identify The Right Influencer?
Step-1: Consider the 3Rs of influence – Relevance, reach, resonance
A relevant influencer shares content relevant to your business and industry, and ideally should have a following that aligns with your target market. Reach is the number of people you could potentially engage through the influencer's follower base; and finally resonance is the potential level of engagement the influencer can create with an audience relevant to your brand. Be sure to consider these 3Rs before you pick your social media influencer.
Step-2: Know your target audience
For an effective influencer marketing strategy start by defining who your target audience is going to be. Develop audience personas and understand who you're making an attempt to reach. Once you've done that, create a corresponding set of influencer personas. 
Step-3: Look for engagement and trust with the right audience
Your audience should trust and respect the opinion of the influencers you collaborate with. Remember, trust is the key, and without it you'll struggle to get a positive business impact from your efforts. However, how does one tell if your potential influencer is trusted? Well, engagement of course! Browse views, likes, comments, and shares from the precise follower segments you're trying to reach.
Step-4: Choose a consistent look, tone and values
You want to find an influencer who shares the same values – somebody who's producing content with a tone of voice that complements your business. The objective is to present your brand to your influencer's followers (and your potential customers) with maximum similarity to ensure that things don't feel disjointed in either party's social media posts.
Step-5: Watch out for sponsorship saturation
When it comes to influencer posts, more isn't necessarily better. Before you decide on your influencer, take a glance at what they are posting, and how often they share sponsored content. If they're already hitting followers with tons of paid posts, their engagement rate might not last. 
Step-6: Research your influencer well
When you initially approach an influencer, you ought to show that you've researched them well and put in the effort to learn what they do. A good approach would be to get to know what their channels are about and who their followers are. 
Step-7: Plan your budget in advance
Influencers with extensive reach expect to be paid well. Freebies would possibly work with nano-influencers; however, a bigger influencer campaign needs a budget. Estimate a payment structure that works well for your brand goals, as well as the influencer. 
Step-8: Reach out in person, go beyond the paycheck
Reach out to your influencer in private with a personal message (try a DM or shoot an email). A personal message to each influencer will not only show your seriousness about a potential partnership, but will also make it easier for influencers to trust you. Last but not the least; provide as much information as you can about your brand. Spell out the benefit to your influencer, go beyond the paycheck.
Read our blog, 10 Questions Brands Will Ask You As An Influencer, to take note of some common, yet important, questions influencers are asked by brands to ascertain if they are the right fit.
How To Set Up An Influencer Campaign?
A successful influencer marketing strategy helps a brand increase exposure, build authority and connect with new audiences. It drives traffic to your site and leads new customers to your products and services.  Here's how you can craft a killer influencer marketing strategy from start to finish.
Define goals
Start by defining the goals for a smart marketing plan. Ask yourself – what your brand would like to accomplish with this campaign? Defining your goals right at the beginning (the planning stage) can assist you with forming a consistent strategy, and it will also give an indication of the metrics you should track to measure your success. Consider these goals:
Brand awareness: Getting the audience to recognize your brand.

Building brand identity: Getting the audience to see your brand values.

Audience building: Getting the audience to follow and subscribe.

Engagement: Obtaining more shares, comments and likes.

Lead generation: Getting the audience to sign up for your offers.

Sales: Getting the audience to purchase your products/services.

Customer loyalty: Getting the target audience to stay interested in your brand.

Link building: Obtaining backlinks directed to your website.
Choose the type of the campaign
Once you have narrowed down your goals, start thinking about the type of influencer marketing campaign which can help you accomplish these goals. For a killer Influencer marketing campaign use relationship triggers – inspire, hire or a mix of both. You can inspire an influencer to share your content on their own; you can pay them to promote your brand; or you can suggest a mix of both for a sure win! Here are a few influencer marketing strategies you can consider:
Gifting: Offer free products or services to an influencer in exchange for a review or mention.

Guest posting: Contribute content for an influencer's blog.

Sponsored content: Pay to be featured on an influencer's blog or social media channel. 

Co-creating content: Partner with an influencer to create content that can be featured on various channels.

Social media mentions: Ask the influencer to mention your brand, post about you, or share your content.

Giveaways: Run a contest and ask the influencer to share your giveaway event with their followers.

Influencer takeover: Allow an influencer to take control of your social media accounts.

Affiliates: Provide a unique code that incentivizes the influencers with a percentage of each sale they drive.

Discount codes: Give an influencer a unique discount code for your product that they can promote and offer to their audience.

Brand ambassadors: Form relationships with loyal brand fans in exchange for exclusive offers.
Identify target audience
Once you decide your goals and the type of influencer marketing strategy you wish to implement, begin to identify your target audience. Research and outline specific details about the audience – create a buyer persona and include both demographic and psychographic segmentation. Once you narrow down your audience, it will be easier to spot the people they follow and websites they use.
Find influencers
With your target audience clearly outlined, you can start reaching out to influencers who can help you attain your goals and connect with your audience. Consider all your choices for influencers – bloggers, social media stars, celebrities, industry experts, or leaders. Once you decide, begin researching, and do think about the subsequent factors before you narrow down the right influencer for your brand:
Influencers that share your audience

Influencers using backlinks

Influencers by topics
Vet influencers
Before you reach out to your influencers, you need to ensure they really are a great fit for your brand and goals. Consider these factors to pick the right influencer for your brand:
Audience: Don't qualify influencers based exclusively on the size of their audience. It's always best to work with an influencer who has a smaller audience that closely matches your target audience. 

Reach and authority: When considering an influencer's audiences ensure that the influencer features a reach wide enough to assist you accomplish your goals. Think about the number of followers and audience engagement. 

Content and messaging: Aim to partner only with influencers who align with your brand. Do your bit by researching – review posts, updates and website content – to confirm that it aligns with your brand. 
Create relevant content
Create an influencer marketing strategy that involves guest posting or creating content for the influencer's website – offer irresistible content ideas the influencer can't refuse. Try this by targeting top keywords and fill the gaps they need in their content. By doing your research and knowing what the influencer's site desires, you will have an excellent probability of obtaining guest blogging sites to agree to work with you and share your content on their website.
Track outreach
Evaluate influencers and measure campaign effectiveness regularly. Track your outreach by keeping your correspondence organized and professional. Develop a system for following-up and following-through for best results. Tracking this data will help you determine which influencer's outreach drives the most qualified consumers to your product, and therefore the effectiveness of the campaign.
Analyze results
The real success of an influencer marketing strategy campaign is determined by if you've reached your influencer marketing goals. To find out if you've reached your goals, track and measure your results by using metrics. Use these metrics for analyzing results:
Brand awareness metrics: Take under consideration website traffic, page views, social mentions, time on-site, site users.

Building brand identity metrics: Take under consideration social mentions, PR coverage.

Audience building metrics: Take under consideration opt-ins, follows.

Engagement metrics: Take under consideration shares, comments and likes.

Lead generation metrics: Take under consideration account opt-ins.

Sales metrics: Take under consideration new sales, revenue changes, price per ticket.

Customer loyalty metrics: Take under consideration customer retention rates, renewal rates.

Link building metrics: Take under consideration number of links, quality of links.
Finally, look back and reflect on what worked and what didn't, in your influencer marketing campaign. Use the findings to guide your next move – repeat your successes and pause the efforts that don't yield results.
For a detailed read, head to our blog: How To Create An Influencer Marketing Strategy.
We Are Social!
More than half of the world's population uses social media! There are 7.7 billion people in the world and at least 3.6 billion use social media in some form, according to Statista. That's a formidable percent of the total global population! 
It's certain that the Internet has control over everything we do – right from ordering food to obtaining directions to a new travel destination and even running our businesses 'online', by harnessing the power of social media. We owe it to the speedy adoption capabilities of the modern technologies that even our businesses are benefiting from the social media world – and these platforms have a massive role in changing consumer behavior by creating demand to help brands achieve their business objectives. Today, with popular social media platforms growing in terms of size and capabilities, every platform features a distinctive audience, and by reaching out to audiences through trusted influencers on Facebook, Twitter, YouTube, Instagram and Twitch, your business will quickly generate brand awareness and increase sales.
Let's take a glance at the popular social media platforms, their influence, and their influencer share:
The Different Platforms
Instagram
Trending at the very top among the influencer marketing platforms is Instagram. The image-based social media website has become one of the powerhouses of digital marketing, and with this upward trajectory has come a tide of influencers ready to help businesses boom. 
Regarded as a top platform for the millennial generation, the influencer marketing industry on Instagram is now worth more than $1 billion. A striking advantage that sets the platform apart are its users who react more positively to branded content than those on almost any other social media site. In step with statistics gathered by Brandwatch, 70 percent of the most popular hash-tags on Instagram are branded which is clearly indicative of high user engagement with branded content. 
Here's a sneak peek at the average payment received by influencers for marketing on Instagram, according to Influencer Marketing Hub:
Nano-influencers: $10-$100 per post

Micro-influencers: $100-$500 per post

Macro-influencers: $5,000-$10,000 per post

Celebrity & Mega-influencers: $10,000+ to $1+ million per post
TikTok
TikTok is a short-form social video platform that permits users to upload and share videos up to 15 seconds in length, and often feature lip-syncing, dancing, pranking, among several other comedic acts. The TikTok app additionally permits users to feature audio and visual effects, together with songs and filters, making it a well-liked destination for creative minds, while also enabling anyone to have fun.
If your target audience is a youthful demographic, you could consider working with influencers on TikTok. Like YouTube, TikTok's most vital feature is sharing videos. Typically, a TikTok influencer marketing campaign involves creating, sharing or live-streaming videos that promote a brand and make it attractive to their followers. It's easy – the more entertaining the videos, the better they resonate with the audience.
Here's a sneak peek at the average payment received by influencers for marketing on TikTok, according to Influencer Marketing Hub:
Nano-influencers: $5-$25 per post

Micro-influencers: $25-$125 per post

Mid-tier influencers: $125-$1,250 per post

Macro-influencers: $1,250-$2,500 per post

Mega-influencers: $2,500+ per post
YouTube
Over the years, YouTube has emerged as an incredible marketplace for influencers, and the brands that use them to gain exposure. The video format is its USP and permits influencers to convey much more information about a brand or product than any social media platform may presumably do. The video format allows YouTube influencers to raise brand awareness and drive sales, at the same time. In terms of accessibility the content remains available and relevant for years after it is published, leaving a long-term impact as compared to other social media platform campaigns which are generally short-lived.
Here's a sneak peek at the average payment received by influencers for marketing on YouTube, according to Influencer Marketing Hub:
Nano-influencers: $20-$200 per video

Micro-influencers: $200-$1,000 per video

Macro-influencers: $10,000-$20,000 per post

Celebrity & Mega-influencers: $20,000+ per post
Twitch
Being a 'gamer' used to mean actually playing video games, but now watching other people play is also a thing! Twitch, a video live streaming service, is quickly changing into the world's leading live streaming platform for gaming, entertainment, music, sports, and more. Twitch has amassed millions of users, with a total of 3.8 million unique broadcasters as of February 2020.
Twitch offers gamers – or anyone interested in entertainment, music, sports – the ability to stream their activity and let others watch in real-time. Streams can last anywhere between a minute to eight-hours or beyond. If you discover a streamer (read, influencer) you like, you can follow their channel, get activity updates and notifications. Twitch additionally permits users to purchase games through links on streams, with streamers receiving sales commissions, as well the opportunity to sell products associated with their streams using affiliate links.
Here's a guide to the average payment received by streamers (aka, influencers) on Twitch:
Subscriptions are important, 100 subscribers = up to $700 / month

Micro-Influencers have more engagement and higher followers.

Donations can bring you a lot of money if you recognize a way to incentivize your viewers. By creating unique emotional moments with viewers, influencers can make up to $10.000 with only a handful of active followers. 

Sponsors / endorsements are a great way to make additional cash.

Twitch "celebrities" can make $1.000.000 a year, and they average anywhere from 10.000 to 50.000 viewers per stream.
Twitter
Twitter is also a great option for promoting your business with influencer marketing. A survey conducted by Twitter, found that an impressive 49% percent of Twitter users actively relied on influencers for product recommendations; and 40% percent of users even followed brands directly on Twitter. Due to its format of concise posts, Twitter is additionally among the best cost-effective influencer marketing platforms. 
Here's a sneak peek at the average payment received by influencers for marketing on Twitter, according to Influencer Marketing Hub::
Nano-influencers: $2-$20 per post

Micro-influencers: $20-$100 per post

Macro-influencers: $1,000-$2,000 per post

Celebrity & Mega-influencers: $2,000+ per post
Facebook
Being the world's largest social media website, Facebook is the most obvious platform for influencer marketing. Facebook influencers can often reach large audiences that are more targeted, resulting in more successful marketing campaigns. Facebook additionally encourages viewers to love, like and share posts that successively create visibility beyond the influencer's audience. Facebook is also the most preferred and popular platform among the influencers themselves.
Here's a sneak peek at the average payment received by influencers for marketing on Facebook, according to Influencer Marketing Hub::
Nano-influencers: $25-$250 per post

Micro-influencers: $250-$1,250 per post

Macro-influencers: $12,500-$25,000 per post

Celebrity & Mega-influencers: $25,000+ per post
Looking for smart tips for an effective social media engagement? We've got you covered with our blog: Social Media Marketing: Your Ultimate Guide To Growth.
Influencer Marketing Made Easy With atisfyreach
In today's ever-changing digital landscape, influencer marketing is the belle of the marketing ball. It is time you leverage this digital marketing trend and take your brand to towering heights – increase brand exposure, drive website traffic, build your audience, and ultimately drive more sales for products and services. But you can only achieve these results if you have a strong, organized, and data-driven influencer marketing strategy.
Looking to launch an effective influencer marketing campaign that drives ROI? Get started by talking to atisfyreach experts. Allow us to assist you in finding the best, most effective influencers and create powerful, results-driven campaigns. Contact us today!
At atisfy, we power global brands to drive more sales, using our deep expertise in technology, data and psychology. Using social media, we empower brands through our advanced influencer marketing platforms – atisfyreach™ and atisfyre™ to develop intent-driven influencer marketing campaigns that merge the needs of brands, audiences and influencers. Modern businesses can use atisfyreach™ to discover and collaborate with influencers on atisfyre™ to create effective content and customer insights.