Influencer marketing has gone from a niche, novelty marketing tactic to an undeniable force to reckon with. Brands are increasingly leveraging influencers to get their communication into the world in a focused and precise manner. A large proportion of brands with an online presence are setting standalone budgets for influencer marketing. There are plenty of studies and reports that project a massive growth in the influencer market value over the coming years, somewhere in the high billions. With that said, it is hard to assess the quantitative value of an influencer campaign. Be it leads or sales, it isn't easy to determine the value added by an influencer compared to a traditional ad campaign. Sure, Total Media Value is a reasonable measure of the ROI of a campaign. But brands are increasingly opting for a performance-based model. This involves compensating the influencer based on how the campaign performs with regard to the goals. In this blog, let us look at how performance-based influencer campaigns could help your brand achieve its goals more efficiently.
---
Metrics For Performance-Based Campaigns
The main USP of these campaigns is that influencers aren't over-or under-compensated for their work. To assess the compensation, the performance needs to be measured based on some fixed metrics. There are a few ways to go about this.
Click-Through Rate
The Click-Through Rate, or CTR, measures the number of clicks an ad gets divided by the number of impressions. If there are 10 clicks for 100 impressions, the CTR is 10%. This is usually analyzed from the landing page.
Sales
These campaigns consider the number of tangible sales at checkout generated from the ad in question. This can be measured using basic Google Analytics.
Traffic
Incoming traffic measures campaign performance from the number of visitors directed to the brand's website by the ad on social media. Google Analytics also measures this.
Sign-Ups
If the brand has a periodic newsletter, the number of signups for it from the ad could measure performance. Any efficient CRM platform can report back on this metric.
Downloads/Leads
Suppose the brand has resources like e-Books, every download counts as a measure of performance. This is a lead-generation exercise and could be a KPI of an influencer campaign.
Of course, all the performance metrics mentioned above are chosen based on a variety of factors – the size of the campaign, budget, number of creatives, and audience size, to name a few. That said, influencer-based content should see an upswing in most relevant metrics.
Types Of Partnerships
When it comes to executing a performance-based influencer campaign, there are a couple of ways brands can go about it. The main point of differentiation between the methods is how the metrics are tracked and the mode of compensation.
Affiliate Marketing
Here, the brand gives the influencer a unique link or code to include in all the content they share during the campaign. This drives the customer to the desired action and can be tracked easily from the link or code. This allows the brand to decide how much the influencer gets compensated.
If the performance metric chosen is sales, the influencer could get a portion of every sale resulting from their assigned code. This could be a rate that reduces over sales. This allows brands to avoid guesswork and make an accurate payment. The influencer is also aware of the value they bring to a campaign.
Paid Campaigns
In these campaigns, the influencer's compensation is split into fixed and variable components, with the former paid upfront and later decided on metrics and performance. Paid campaigns require some research from the brand into the influencer's previous campaign performances and engagements to assess.
This mode of performance-based campaigns also allows influencers to earn more than their standard rates if the performance is exceptional. It also allows brands to compare their predicted performance with the verified results after. 
Factors That Affect Such Campaigns
Research
Research is a key requirement before the start of a campaign, as the partnership needs to be a right fit for all parties involved. As this is essentially going to be a performance-based campaign, the insight tools on Facebook, Instagram, and almost other platforms provide enough data about audience engagement.
Having a clear idea of the demographics of the audience and influencers is crucial for such campaigns to succeed. Brands can also use AI tools to segment the audience into clusters and attack each independently.
Influencer Audit
This step is crucial to ensure the brand isn't prioritizing popularity over purpose. The more followers an influencer has, the lower the engagement with different niches. As a result, to penetrate the target segment, a brand may be better off collaborating with a micro-influencer rather than a celebrity. 
Auditing an influencer can also help decide how much they fit the bill for the audience personas created. Various factors like demographics, geography, interests, industry, age, and gender could come into play.
Reach/Engagement Analysis
Reach and engagement are by far the most crucial metrics for any influencer marketing campaign. As mentioned earlier, it could be more prudent to go for a lower league influencer if their engagement beats that of a celebrity with a large following. The ideal strategy would be to mix and match with a more significant proportion of micro-influencers, supplemented by a healthy mix of macro-influencers for additional reach.
Creativity & Storytelling
For digital marketers looking to promote their brand on social media, storytelling has become a lot more feasible through Facebook and Instagram Stories, as the name suggests. Every platform allows brands the opportunity to cross-promote and supplement content across content formats.
Brands need to provide sufficient bandwidth to every format available to them to cast a wider net, particularly with influencers. This gives them more avenues to measure performance as well.
Benefits
Low Risk
This is the most significant advantage of performance-based campaigns, as brands only part with money that provides results. Any marketer loves the sound of measurable compensation, thereby mitigating the risks associated with the ROI of a campaign. It also encourages influencers to be more involved and enthusiastic about the campaign as performance dictates how much they make.
Reach And Scale
Social media offers brands the opportunity to reach a wider audience more effectively than traditional avenues of advertising. With performance-driven campaigns, every post increases the overall efficiency of the brand's marketing efforts and helps reduce monetary attrition. The cost of acquisition per user also goes down significantly, courtesy the efficient planning.
Virality
This is why brands engage influencers in the first place. An effective influencer will have a direct connection with your target audience. They find the said influencer engaging, informative, and entertaining. This takes the onus of discovering audiences away from the brand as there's no way they can compete with the influencer. Influencers are already viral in the first place, giving your brand a much better starting point rather than having to start from scratch and waste funds.
Trackable Goals
The most significant benefit of having trackable goals and metrics right off the bat is that it becomes easier to start monitoring performance quickly. This also improves the brand's chances of obtaining quality customers in a more advanced stage of the purchase cycle. They are more likely to engage and also stick around later as loyal users.
Organic Traffic
The best-case scenario from a performance-based influencer campaign is that the influencer helps the brand instantly boost their brand awareness, improving their App Store rankings through organic traffic.
Potential Pitfalls Of A Performance-Based Influencer Campaign
Engagement

might not always translate to conversions uniformly.

Influencers have a lot of superficially engaged fans who will not get converted.

Too many ads could cause fatigue for the end-users.

Sponsored posts may get ignored as they are monetarily motivated.

Maintaining a balance between promotions and regular content could be a challenge for some influencers.
Influencer marketing may be an intrinsic part of brands, but its landscape is changing drastically. Performance-based campaigns and real-time metrics have streamlined efforts to be more precise and efficient. Their performance based-campaign also takes hope out of the equation, putting the focus on efficient planning. Especially for small- and medium-sized businesses where every dollar is precious, performance-driven campaigns represent the future of influencer marketing.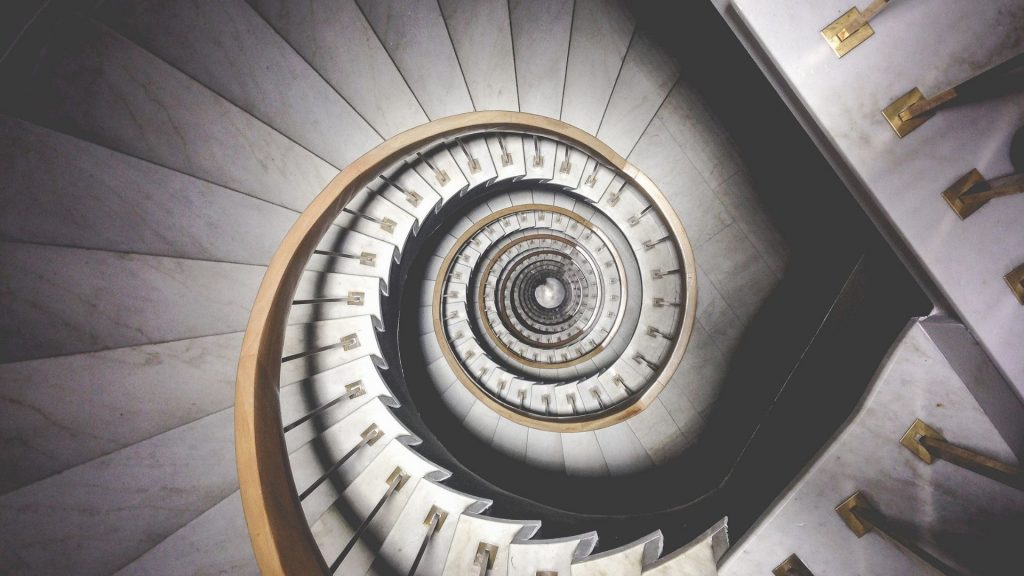 ---
The team at atisfyreach can help you as our team of professionals are well-equipped for the entire influencer marketing process, from start to finish. Trust us; your business is in safe hands with our team because your success is our goal!
Register your interest to get started today!