The influencer marketing approach, which entails influencing and executing at scale, has changed dramatically. Turning the organic influencer content we all enjoy into ads is one of the most successful ways to drive purchases. Influencer whitelisting is a recent influencer marketing method that has elevated brand collaborations to new heights. It turns out; it benefits both brands as well as creators. 
Bottom line – sales versus social media engagement data may now be readily measured in marketing efforts. 
---
What Is Influencer Whitelisting?
The process of an influencer allowing a brand partner advertising authorization on their social media profiles is known as whitelisting. This allows brands to advertise using the influencer's handle. 
Traditional influencer marketing initiatives give brands a hands-off approach, with the influencer creating the content's majority, if not all. Whitelisting, on the other hand, allows companies to push ad content to a specific audience via the influencer's account. Brands have more control over the media they create, including modifying copy, adding call-to-action buttons, and even adapting the content.
Whitelisting has several benefits for brands, including:
It is possible to control who sees the influencer's whitelisted posts and even aim them at those who don't follow the influencer.

Having the flexibility to make minor changes to the influencer's post's copy and creativity.

Extending the life of an influencer's post is especially useful for formats like Instagram Stories, which are only available for 24 hours.
Creators also benefit from whitelisting in terms of wider reach, new audiences, as well as more income. If executed properly, influencer whitelisting can benefit both brands and creators. Both parties have access to the whitelisted post's performance analytics. Brands can learn how to execute successful campaigns, while content creators may learn what content brings results. Besides, whitelisting fosters trust between companies and creators, enhancing their connection and allowing for more genuine ads.
How Does It Work?
The basics of whitelisting are the same on all social media, i.e., getting access to an influencer's social handles. However, the tools used to perform this process are slightly different from platform to platform. 
On Facebook 
Facebook Ads Manager is a paid service for businesses that want to run ads on Facebook or Instagram. When an influencer agrees to be whitelisted, they provide the company with advertising authority to manage all paid (sponsored) posts through Facebook Ads Manager.
On Insta 
The Branded Content Tool allows both sides to manage influencer social posting when an influencer connects with a brand on Instagram. Typically, the influencer handles their content on Instagram and follows the campaign parameters set forth by the company. If the influencer agrees to be whitelisted, a portion of the influencer marketing campaign will be moved to Facebook Advertising Manager, where paid ads will be aired.
On TikTok
TikTok has renamed these whitelisted advertisements from "Boosted Posts" to "Spark Ads". Here, the process is done manually when a creator posts an organic TikTok on their profile and you, the advertiser, acquire the authorization code to run it through your ad account. 
Benefits Of Influencer Whitelisting:
Some of the benefits of influencer whitelisting for brands and creators are as under: 
More Credibility: The brand's credibility will grow as more people see what the influencer has written about it. The brand can view insights to gauge audience data. 
Can Amplify Influencer Content: Promoting the content on social media can help it reach a wider audience than it would have otherwise. This broadens the campaign's reach and helps to raise brand recognition. It also increases the shelf life of the content. 
Can Reach New Audiences: Brands can target their intended demographic with paid ads. This helps you get your campaign across to more eyes organically. 
Benefits for the influencer
Increased Reach: When brands amplify influencer content, the influencer gains a larger audience. This can facilitate the creation of their brand.
Increase in the number of followers: As more people see the influencer's branded content, they will be more likely to follow them. This can help the influencer's fan base increase.
More Engagement: More people will interact with the postings as their reach grows. And as a result, the influencer's engagement rises.
More Compensation: Creators get paid at flat rates with an additional cost of whitelisting added in or get a share of the ad revenue ranging from 4% to 20%. This can lead to a long-term relationship between a brand and an influencer with high profits.
Challenges Of Influencer Whitelisting:
Still, in its early stages, influencer whitelisting is not without its challenges. When it comes to whitelisted partnerships, brands and influencers must over-communicate to secure a mutually beneficial contract.  
Brands risk violating copyright rules when executing whitelisting campaigns without a comprehensive contract with an influencer. As a result, one of the most significant issues for brands when whitelisting influencers is:
Identifying influencers who are willing to sign a whitelisting agreement

Getting access to influencer advertising accounts

Creating specific engagement guidelines as part of the influencer content whitelisting agreement

Maintaining a long-term relationship with the influencer through whitelisting

Challenges for the influencer
Influencers often find it challenging to give brands this kind of control in a whitelisting arrangement. Social media posts are personal property for an influencer, and a whitelisting agreement relinquishes some of that ownership. 
As a result, one of the most common influencer whitelisting challenges is:
Defining contractual guidelines that are more clear about which posts brands have advertising rights to.

Developing influencer autonomy while preserving a whitelisting relationship.

Transferring paid advertising rights to the brand or agency.

Ascertaining that a whitelisting agreement has no negative impact on other business relationships.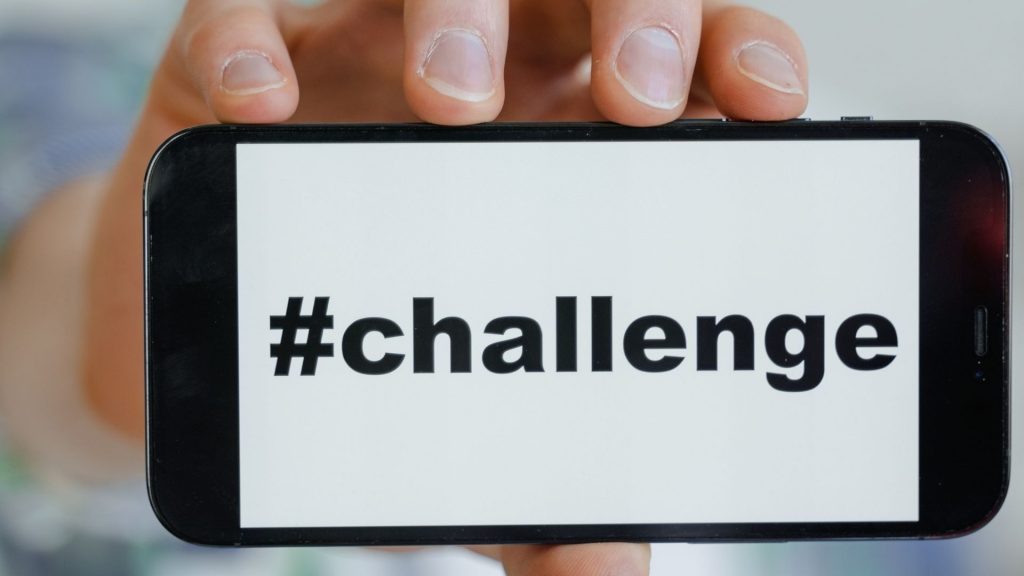 How To Go About Influencer Whitelisting
Once you've found a suitable influencer, show them how to use the Facebook Business Manager to create a Facebook page for their business. They'll need to connect their Instagram account after building this business page so you may distribute whitelisted advertising across both platforms. Although no other social media channel currently offers the same whitelisting process as Facebook/Instagram, marketers can manually mimic the process on TikTok and YouTube.
The final stage is for the influencer to offer you access as a brand partner. You'll need to know and share your business ID with the content producer to achieve this.
Steps to Connect Facebook and Instagram for Whitelisting
Here are the steps for influencers:
Visit business.facebook.com to sign in to their Facebook account.

Make an account with the Business Manager.

In the Business Manager, go to "People and Assets."

Go to Instagram, Instagram Accounts under Business Manager Settings.

Sign in with their Instagram credentials by tapping "Claim New Instagram Account".
Select "Assign Partner" and enter the brand's Business ID number.
Now that you have access to the influencer's socials, you can start creating and posting ads. 
Tracking & Measuring Results Of Whitelisting Campaigns
Even though it is not always possible to measure the exact effectiveness of influencer whitelisting, it is possible to assess its efficacy. 
Engagement is greater than follower count
Firstly, consider the engagement and reach of the influencer more than the number of followers. This is because the number of followers does not always equate to influence and engagement. While reach is important, the quantity of quality engagements has a greater impact on the success of your marketing.
Fraudsters can hamper results 
Also, as some influencers buy engagement, you should be vigilant. You may spot such inaccuracies by using influencer marketing software solutions to ensure that an influencer's results are legitimate. You can also recognize influencers who buy followers or engagement based on their various account metrics and the quality of content they post as you gain more experience dealing with them.
Google Analytics for other metrics
Lastly, the agony of gauging the organic component of a campaign is not eased by paid media (so no help there). However, with paid social tools, many marketers consider any organic results to be a great bonus. From impressions and clicks to add to carts and conversions, all paid advertising will run through Ads Manager and be 100% tracked and measured. In dark posts, you can add UTM parameters to all call-to-action buttons and IG story swipe-ups to get full-funnel visibility and conversion monitoring in Google Analytics.
Done Right, Whitelisting Is The Future Of Influencer Marketing
Whitelisting promises to open a new chapter in influencer marketing, and as more brands adopt the strategy, it appears to be here to stay. It improves brand awareness and visibility while also giving businesses more control over their social media marketing efforts while maintaining the light touch of genuine influencer content.
Long contract talks over the technicalities may sound overwhelming, but with Atisfyreach, the AI-powered platform, brands can connect with the ideal influencers based on the campaign's goals – be it an increase in brand awareness, more engagement, or boosting revenue at scale. The platform offers a unique level of control to brands and automates every aspect of a campaign: AI matchmaking, auto budget optimization, precision targeting, contracts & workflows, reports & analytics, and brand safety.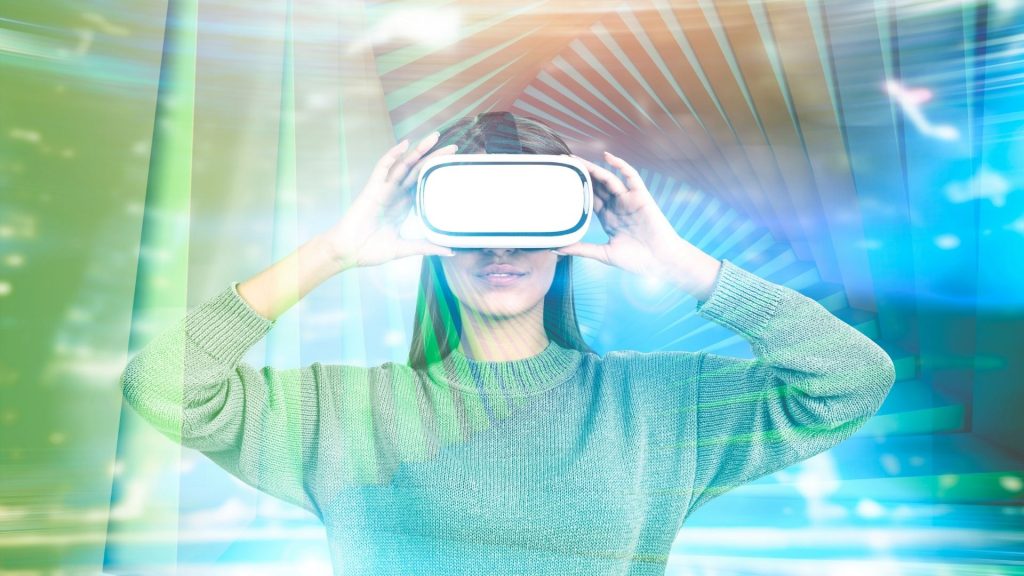 ---
Thinking of finding the right influencer for whitelisting? Register your interest with Atisfyreach today. It's launching soon!