Trust, attention, and relationships are the three factors that influencers leverage to generate monetary benefits for a brand. Most media-savvy organizations are, by now, well aware of the cost-effectiveness of influencer marketing. Every dollar spent generates an effective return when done correctly. If the product or service is visually appealing and the target demographic is on point, the sky's the limit with influencer marketing! However, it is hard to put a finger on exactly how effective it is. Even the most experienced marketers struggle to keep a grip on the metrics. 
Digital marketing is seldom binary and knowing that the strategy in place is working, is never enough. With data and analytics driving strategies, brands today demand curated solutions that are precise. This makes it imperative to have a measure of all returns. In this blog, we will suggest strategies to keep a grip on the RoI generated from influencer marketing to the best possible extent.
Before you go about measuring the impact of an influencer campaign, you need to first have an influencer marketing strategy ready. 
---
What Is A Good Engagement Rate Brands Can Expect From Influencers?
In the world of influencer marketing, engagement is the metric that defines everything. The biggest revelation that has emerged over time – followers are not proportional to engagement! The existence of micro- and nano-influencers with niche followers proves that, sometimes, smaller follower counts are more engaged and invested. When it comes to a specialized industry with a niche brand, celebrities like Beyonce or Kim Kardashian are not going to be as knowledgeable as an actual subject matter expert. Micro-influencers are known to generate almost four times the engagement that mega-influencers and celebrities do. The micro-influencers of the world engage with fans and reply to comments/DMs. Celebrities can't keep up with the same. Hence, brands need to get savvier and redefine the way they look at engagement.
Micro-influencers can grow your business as they are dependable experts who can engage with your target audience effectively.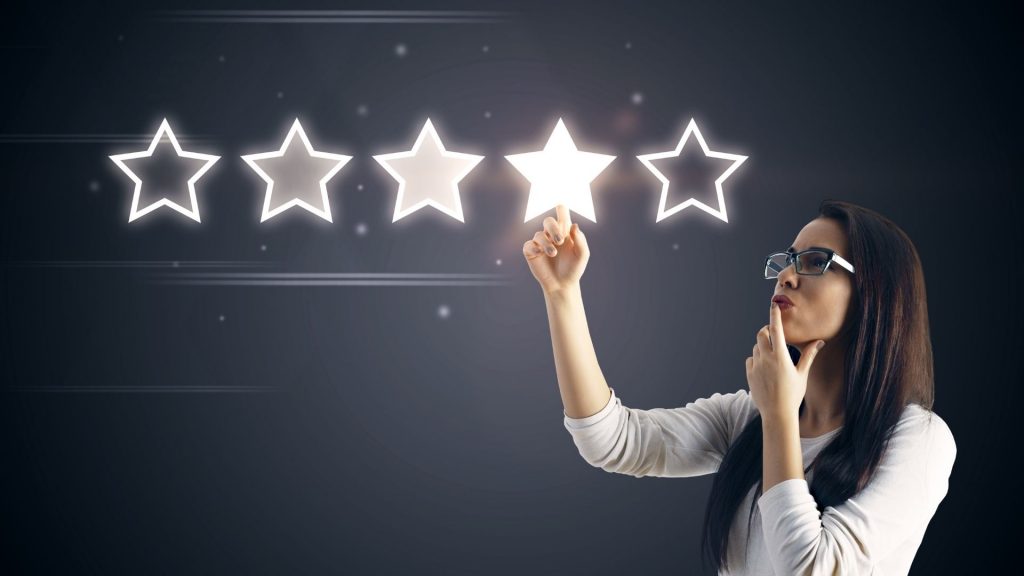 Tips For Tracking Your Campaigns
1. Establish KPIs, tangible goals
Brands find it hard enough to select the ideal influencer for a campaign. They have to check several boxes – match the target group, create exceptional content, and be a trustworthy & dependable partner to invest in. And even after this is achieved, you're not done! If the specific goals are not tangible enough, the campaign becomes akin to shooting in the dark. There is no other way to track its success. Brand awareness sounds great, but what does it actually mean? You need a metric to measure it. The KPIs established upfront need to be solid metrics that generate quantitative results. Think along the lines of – sales, website traffic, social media engagement, and follower count. This makes the entire journey simpler.
2. Define & track metrics
Marketers need to go back to the drawing board and answer some basic questions like, "Why do we need an influencer?" The answer needs to be referenced with the right metric. How do you get more people to know about your brand? Increasing social media followers is one way! If the chosen metric is inaccurate, chances are you aren't really staying true to your objective. Between in-built analytics and third-party software, these metrics can be continually tracked in real-time, allowing the marketers to optimize the campaign.
There are many ways to go about creating an influencer strategy. Which one suits your brand the best? Find out from our blog: How to Choose the Best Influencer Strategy for Your Brand
3. Use coupon codes to track
Metrics need to be tracked before, during, and after every campaign. While there are several ways to go about this, coupon codes are considered among the most effective. By creating a unique coupon code for every influencer, brands can track the exact number of purchases or subscriptions made. This is a fairly direct measure of the campaign's success. Most of these exclusive codes can be tracked through affiliate partners who have processes in place just for this. This also allows brands to collaborate with different influencers to address different objectives, instead of only looking at sales.
4. Affiliate marketing for influencers
We did mention affiliate marketing services in the previous point, but what does that entail? Individual influencers are given affiliate links, which track their impact on the brand. These inbuilt analytical links can measure a variety of metrics beyond sales, such as newsletter subscriptions. And can also track the influencer's impact in terms of likes, comments, or shares. The best part includes tracking of complicated metrics such as website visits and banner clicks. It can also tell you what directed them there in terms of influencer impact.
5. UTM & URL parameters
Urchin Tracking Modules, or UTMs, is a category of URLs created by marketers to track the performance of campaigns across a variety of traffic sources. These can be substituted for URL shorteners. These latch on to individual influencers and assess their performance, reporting back to the brand periodically. The data obtained from these are precise, making it easy to assess the RoI. The biggest advantage is that these allow you to test individual posts head-to-head in an A/B testing style!
You can use social media tracking tools, but you need some expertise to make them a part of your marketing strategy.  
6. Landing page with clickable ads
With a personalized landing page for every influencer, brands can create the illusion of importance, besides offering them freebies from the platform. This is another way to measure traffic generated by the influencer. By giving each of these landing pages a specific, customized promo code, brands can boost their traffic exponentially. Through analytics, digital marketers can use personalized keywords that work for the influencer on their particular landing page to further resonate with their fan base.
7. Use automation & analytics tools
Without the right tools, tracking several simultaneous influencer campaigns for different performance-related metrics can be a nightmare. For brands dealing with more than one influencer partnership, doing this manually is close to impossible and extremely overwhelming. As your marketing efforts with influencers are scaled, these influencer campaigns need to generate results more efficiently. Additionally, effective automation and analytics tools will give you a simple interface with the necessary data so that you don't need to spend hours mining! These tools are great for tracking the RoI of your influencer campaigns.
8. Integrate influencers across mediums
By repurposing content across formats, content specialists help save costs and effort while simultaneously casting a wider net for engagement. The same influencer could have a widespread following that uses different platforms in varied ways, making it impossible to reach all of them through one channel. The data from these efforts can help streamline your content operations so that everyone gets curated content. However, this requires the permission of the influencer and it is often a standard practice to mention repurposing efforts in the contract to avoid conflict further down the road.
9. Measure website traffic before, during, after
While website traffic is not a direct monetary benefit, it says a lot about the success of your influencer campaigns. Often, users will visit your website after the influencer they follow tags it in their post. The website should be optimized to hook these users. Over time, you will have sufficient data to know how audiences interact with your brand, thereby creating an online bespoke experience for them. By comparing the traffic-related results before, during, and after a campaign, marketers have 3 different outlooks for every influencer and can work backward based on the audiences they wish to target.
10. Switch up influencers
Given that you are investing big bucks into every influencer campaign, you are well within your rights as a brand marketer to discontinue the services of an influencer at any point. By working with multiple influencers, you can assess exactly the niche you wish to target and use the influencers across campaigns. It won't take long to see distinct differences in the numbers. Go about every campaign with an open mind and be open to switching the influencer midway instead of painfully carrying on despite a lack of results.
---
If you have been left disappointed by the impact of some influencer campaigns in the past, this blog should shine a light on efforts you can take to get better results. There is almost always a cause-effect relationship between influencer campaigns and performance, which shouldn't be too hard to sort out if you follow the steps mentioned above.
This is one aspect of influencer marketing, but to make your campaign a success, you need to know everything about influencer marketing. 
The team at atisfyreach can help you as our team of professionals are well-equipped in the entire influencer marketing process, from start to finish. Trust us, with our team your business is in safe hands because your success is our goal!
Register your interest to get started, today!