#Crypto has 20.7 billion views on the video-sharing app, which is growing daily, making TikTok an ever-expanding platform for crypto discussions. Several well-known brands, such as Coinbase and Binance, have established a presence on TikTok and have a strong following. TikTok has become a platform that educates, markets, and unveils crypto startups to a crypto-curious audience. It even helped make Dogecoin viral!
Cryptocurrencies, as crypto startups are aware, do not require a central issuing authority and instead rely on shared ledgers to verify transactions. The word "shared" is in the spotlight here. TikTok is the ideal platform for getting people to share content about cryptocurrency and kickstart growth. And who better for the task than TikTok crypto influencers? 
---
Why Should Influencer Marketing On TikTok Be A Part Of Your Crypto Marketing Strategy?
Early cryptocurrency and NFT adopters are building the future of the internet on the blockchain and in the metaverse. Understanding and implementing these new technologies will be critical in informing, educating, and assisting decision-makers who must adapt to our rapidly changing digital landscape. 
Crypto influencers are already on board. 56% of all influencers claim to be involved in the metaverse, while 64% own at least one cryptocurrency. 
Figure 1: Crypto influencer marketing statistics. Source AJ Marketing
If you want to reach cryptocurrency and NFT audiences through content creators and generate buzz around your project quickly, TikTok influencer marketing is a treasure trove. For crypto projects, influencer marketing has evolved into many innovative ways of marketing brands through influencers.  
Targeted campaigns
Collaborating with cryptocurrency TikTok creators ensure that your project reaches a highly targeted audience, resulting in increased brand awareness. If you want to capture the target audience's attention, approach someone who already has that attention.
Virality
Thanks to TikTok's penchant for boosting engaging content, many trends, creators, and brands have gone viral at some point. TikTok has a reach potential unlike any other social media platform. You can run viral campaigns, increase brand chatter, and target niche-specific and broad audiences.
Bite-sized video content
TikTok thrives on video content. Short, sweet, and on-point, perfect to binge on a smartphone, they are all things the current generation demands and enjoys. 
Powerful algorithm
TikTok's algorithm is intuitive and powerful. It learns about viewers and their interests through in-app usage and displays personalized experiences. This means that even if people aren't looking for you, they will almost certainly see your profile if they follow influencers in your niche.
Who Does the TikTok Crypto Program Impact?
Restrictions on TikTok cryptocurrency advertising may be lifted soon for some brands, thanks to a program currently in beta testing. The beta being tested in the United States and Canada is a program that, if widely implemented, could allow crypto advertisers to avoid some of the red tape they face on the platform.
The following regulatory bodies are currently in place:
US: Financial Crimes Enforcement Network (FinCEN)

Canada: Financial Transactions and Reports Analysis Centre of Canada (FINTRAC)
Because this is such a volatile market, there is still a lot of caution exercised in these types of promotions. The program will allow cryptocurrency companies registered with the appropriate approved regulatory body to run paid ads if implemented. These registered crypto companies can place ads on TikTok promoting their services and discussing cryptocurrency investment. 
Top Crypto TikTok Influencer Marketing Strategies
The TikTok crypto beta program is only available to a few brands. Meanwhile, there are several ways for crypto brands to create organic content. 
Hashtags on TikTok are the most relevant feature. With a hashtag challenge, a brand or a content creator can introduce a challenge that begins with a "#" and the challenge's name. A hashtag challenge's goal is to encourage people to create and share videos of your target audience performing the challenge and collaborate with creators to start a trend. 
Through hashtag challenges, crypto brands can group everything under a single hashtag, converting every video shared on the platform into branded content, making it an excellent route to their crypto-related content.
For example, Sweatcoin, an app that rewards users for how many steps they take, has launched a #sweatcoinchallenge. The cryptocurrency app requested that its users and followers post videos of themselves walking and earning SWEAT coins.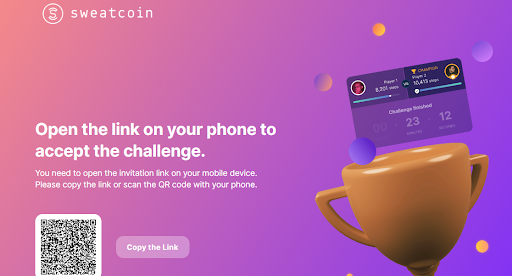 Figure 2: Sweatcoin uses challenges to engage its users. Source: Sweatcoin
Did you know that before making a purchase, half of all consumers watch product videos? TikTok's bite-sized content, when done correctly, can win over buyers in a matter of seconds. You can contact TikTok crypto influencers and ask them to test your product and create a detailed video with their feedback.
Working with influencers on product videos requires giving them creative control so that the content they share sounds genuine and not overly salesy.
Create educational content with TikTok influencers
Millennials and Gen Z understand crypto much better than previous generations and are more open to envisioning a world of cryptocurrencies. But their knowledge is a two-edged sword. On the one hand, they are interested in discussing financial services, discovering the potential of assets, and determining how acquiring crypto may affect the world.
On the other hand, both generations are eager to question the entire industry and the motivations of companies, so being ethical and transparent when hiring them as collaborators is critical.
Even without the most recent TikTok restrictions, startups should know that overly promotional TikTok content performs poorly. On the other hand, content that is primarily educational, entertaining, and helpful can spread quickly among users.
The main reason TikTok regulated paid promotions in the first place regarding financial services is that too many companies focused on pumping up cryptocurrencies without any context behind their project. In TikTok's opinion, this is a glaring red flag.
The missing piece of the puzzle allows influencers to express their genuine thoughts on your project without blindly promoting it to their audience. This way, people can have more confidence in your crypto product and consider becoming customers.
Include your CTA with the content
When working with TikTok influencers, ensure they include a call to action directing people to your profile or official website. On TikTok, there are three types of CTAs. Influencers can: 
Mention your brand profile in the caption.

Redirects to link in bio.

Share a coupon code or affiliate link.
While Planning Your TikTok Influencer Marketing Campaign…
Define clear campaign goals 
Before reaching out to influencers, decide what you want your campaign to accomplish. Defining your goals will help you find the right crypto influencers to increase brand awareness, reach, or conversions. Based on your goals, you can then decide your content strategy for TikTok. 
Find relevant influencers
Find influencers who promote the same types of cryptocurrency your brand does and collaborate to create promotional and educational content that you can share on your respective profiles. Remember that only influencers with the authority to speak about your product can become genuine brand ambassadors. So, by inviting them to learn more about your company and providing them with a trial or full access to your products, you allow them to become well-informed fans who can do justice to your venture. 
When tracking down relevant TikTok crypto influencers, ensure you:
Allow TikTok's robust algorithm to do the work for you. Keep an eye out for the "For You" section, where the social media platform will recommend relevant content based on your preferences.

Seek out creators who may have mentioned your brand in their videos. Examine their profiles to see how frequently they post, the clarity of their posts, other brands they've represented, and so on.

Analyze the existing partnerships in your industry.

Partner with an influencer marketing agency that understands your industry and can provide insights.
Figure 3: Look for a TikTok crypto influencer that aligns with your values. Source: BlockWiz
Reach out
Once you've compiled a list of potential crypto influencers and content creators, it's time to approach them about collaborating. You can send an email or DM them on other platforms. 
Things to remember during outreach:
Introduce yourself and your brand while sending your offer.

Discuss the opportunity and why they would be a good fit for your influencer campaign.

Provide a brief outline of your idea and your plans for collaborations.

Ask for their insights from previous collaborations to better understand their followers, demographics, and engagement numbers.

Inquire about their rates and be upfront about the financials from the start.

To ensure your campaign runs smoothly, define KPIs and set clear expectations and mutually agreed-upon deadlines. 
You can also manage all of these aspects of the campaign using Atisfyreach, an influencer marketing platform that simplifies influencer management for busy marketers. 
The Best TikTok Crypto Influencers And Accounts
1. Jacob Crypto Bury — The best crypto TikTok account to follow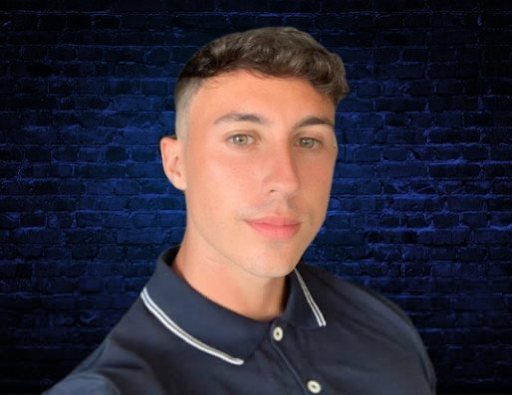 Figure 4: Jacob Bury. Source: Crypto News
Jacob Bury became interested in cryptocurrency while traveling in the Philippines in March 2020, when COVID-19 first appeared. Since then, he hasn't looked back.
Jacob, a technical analyst, and blockchain investor, also has a YouTube channel with 5,000 subscribers. He has previously worked in marketing and advertising roles in publishing and has taken business management classes. His two favorite topics to talk about are price analysis pieces and lucrative DeFi projects 
2. CryptoProjects — The best TikTok crypto account for fundamental analysis 
CryptoProjects is one of the market's most popular cryptocurrency TikTok channels, with over 1.4 million followers. This account is best suited for those looking for a professional viewpoint on the cryptocurrency space.
The channel uploads videos on the fastest-growing cryptocurrencies to keep an eye on regularly. For that reason, subscribing to this channel is an excellent way to learn about new cryptocurrencies.
3. CryptoMasun — A popular crypto influencer for market insights
Figure 5: Masun Versluis. Source: Mason Versluis
Mason Versluis is one of the best TikTok crypto accounts to follow if you want to stay updated on market trends and developments. He has a solid social media presence and uses his clout to spread technical knowledge and some soft skills in crypto. On TikTok, his most popular platform currently, he has over 1.2 million followers and seven million likes. He also has thousands of followers on other platforms, such as Instagram and Twitter, and over 100,000 subscribers on his two YouTube channels.
4. Cryptocita — The best TikTok account for crypto miners 
Figure 6: Alina Pak. Source: Cryptocita
Cryptocita, aka Alina Pak, makes hilarious yet insightful crypto commentary which has won her a large audience. Pak is now one of the best TikTok crypto influencers of 2022, with over 720k followers. Her content is primarily about technology and cryptocurrency mining. She occasionally posts random lifestyle videos. Regardless, her videos demonstrate her knowledge of technology and crypto mining.
5. Cryptowendyo — A famous crypto influencer to follow for investment tips 
Figure 7: CryptoWendyO. Source: The Washington Post
In three years, CryptoWendyO, who publishes weekly trading shows on YouTube and daily posts to TikTok, has assembled a big following: 146,000 Twitter followers, 70,000 YouTube subscribers, and 149,000 TikTok followers. Her TikTok audience is roughly 43 percent female, demonstrating her ability to attract a more balanced viewership in a space thought to be dominated by male influencers. Her most-watched TikTok video (with over 500,000 views), the "moon bag," explains a method for playing the crypto markets after an investment grows.
---
Take A Step Towards The Future Of Crypto Marketing With Influencers
We hope this article clarifies the opportunity for your cryptocurrency brand through TikTok influencer marketing. If you want to promote anything related to blockchain technology, TikTok can help you with everything you need to educate your audience and make it easier for them to find you.
Work with Atisfyreach influencers to market your crypto projects on top social media platforms. Our AI-powered platform automates key influencer marketing processes such as influencer discovery, contracts, and payments and provides you with additional campaign management tools for effective monitoring and reporting.