Before we dive in, let us take a moment to understand the power of word of mouth!
As per a Nielsen report, 92 percent of consumers trust recommendations over ads.

Three out of four consumers get inspired by word of mouth for purchase decisions.

Word of mouth beats traditional advertising by 115 percent, with millennial buyers.
Key Opinion Leaders (KOLs) are professionals who serve as the largest source of word-of-mouth recommendations. These key opinion leaders have a targeted audience base that brands can leverage for their marketing campaigns. This blog will look at all aspects of KOL marketing and why brands should opt for them.
---
What Exactly Is A KOL?
A key opinion leader is someone with an online presence who is considered an authority on a particular topic. These leaders have built an online presence and following by creating content in a niche subject. Their content generates high engagement from the fans who seek the KOL's opinions on the same. When Oprah Winfrey, Kendall Jenner, or Leonardo DiCaprio talk on a subject, they get more eyeballs than others. When it comes to a brand, they can choose from different scales and ranges of KOLs for a targeted collaboration.
Are wondering where do the KOLs come from, look no further, read our blog: How To Become A Successful KOL (7 Pro Tips To Get You Started).
Are They Different From Influencers?
Influencers and key opinion leaders are similar but not the same. While every KOL is also an influencer, the inverse needn't necessarily be true. Influencers are merely content creators with a certain number of followers. On the other hand, KOLs have a way more targeted audience and possess more control over how they influence audiences. When it comes to KOLs like Casey Neistat or Marques Brownlee, gadget brands trust them for collaborations since they have built up a following over the years! Hence, they have access to target the exact audience.
Why is influencer marketing such an effective method of connecting with audiences? Find out with our blog: How Can Brands Use Influencer Marketing To Grow.
Finding And Connecting With A KOL
Once you've got a decent idea about the target audience, it is relatively easy to find KOLs. Just searching for the focus keywords on YouTube will give you a list of the top videos to peruse. Similarly, using the right hashtags on Instagram throws up a list of the most popular posts, making it easy to find the creator of preference. Do spend some time researching the field and understanding the niches, as these influencers are specific in their expertise.
Choosing The Right KOL For Your Brand
When shortlisting key opinion leaders to collaborate with, brands should audit celebrities' personas, online and offline. The one whose values and principles are most in line with the brand's is the most suitable for collaboration. A study of their engagement patterns and followers should generate enough data to reach the target audience. There are also influencer marketing agencies that specialize in matching brands with KOLs based on specific briefs.
Are influencer marketing agencies worth your money? Read more to find out: How to Choose the Right Influencer Marketing Agency.
What Do KOLs Bring To The Table?
1.
Targeting and segmentation
The simplest way to put this is KOLs connect brands and expose them to their target audience. And this gives your brand a much more targeted reach than having to acquire customers manually. Be it any demographic, geography, or industry, KOLs are in high demand for their content. The notion that everyone online is a millennial is a misnomer. In reality, audiences are way more specific and segregated. KOL collaborations are platform-specific, based on the followership.
2.
Better sales
While metrics are well and good, it helps to see tangible progress as a brand. KOLs drive the brand's message among niche followers across different parts of the purchase cycle, thereby achieving everything from lead generation to sales. When a key opinion leader acts as an evangelist for a brand, there is usually an immediate boost in sales that gradually increases the brand's visibility. The content gains long-term benefits and will be revisited several times, helping keep your content as relevant as your audience.
3.
Increased reach
Brands today are willing to pay top dollar for digital marketing campaigns on Facebook and Instagram to gain a few hundred followers. The KOL marketing model makes your marketing expenses more efficient and gives you more value for your dollar in terms of reach. Thereby, reducing exposure to irrelevant audiences by digging deep into a pool of potential users. The more effective the KOL, the more people the marketing campaign reaches.
Components Of A KOL Strategy
1.
Goal setting
Before diving into the deep end and setting up meetings with KOLs, brands should have a clear picture of their specific goal for the campaign. From increasing reach and engagement to more followers and sales, every goal has a different strategy involved. If the answer is all of the above, you might end up being disappointed by the results. Be mindful of the goals being short-term or long-term. It is suitable for a short-term campaign to have long-term benefits, such as building SEO, awareness, or relationships.  
2.
A definite strategy
A solid strategy is a crucial step in the process as this is the bridge that connects your campaign to the end goals. It is an intricate process that starts with broad-based concerns like how many KOLs and length of the campaign and goes deeper into the specifics, such as the actual content and formats. It also includes choosing the right platform, planning out the number of posts, types of content, and money to be spent on promotions, among other factors.
3.
KOL discovery
KOL discovery is a step that has gotten easier over time with the advent of technology and social media. A hygiene search online for a particular niche can clearly define who the most prominent key opinion leader is in the space! Use the content format to get a better idea of how they connect with the audience. Use hashtags on Twitter and Instagram, and explore YouTube for more video content. There are also online tools available to help you go that extra mile if you're open to investing in it!
4.
Content creation
Just because the KOL's audience engages with them doesn't mean they will blindly follow their every instruction. The content generated for your particular brand collaboration needs to be at a certain level to garner the expected engagement from the audience. Use the KOL for ideas on maximizing their reach and getting the best results for all parties involved. Cross-platform promotions are a massive part of KOL strategies. A video on Instagram that connects the user to a landing page or YouTube channel helps bring as much traffic as possible. Analytics is also a big part of these campaigns as it helps assess content performance in real-time, enabling changes quicker and easier.
5.
Marketing the campaign
These strategies are a combination of creativity and a focused plan on an ongoing basis. By investing resources into a KOL campaign, brands can reach a niche they never knew existed before. With an engaged audience, the relationships built are long-lasting. And the longer this audience is retained – the more robust their faith becomes in the brand, making it likely that they will go from mere consumers to loyal customers.
The pitfalls of social media marketing are plenty. Avoid them with ease with the blog: 8 Social Media Mistakes Your Company May Still Be Making.
Features Of KOL Marketing
1.
Authenticity
When it comes to an invested audience, they can spot when someone isn't genuine from a mile away. Hence, the brand must choose the KOL to be a natural fit regarding principles, voice, and values.  Otherwise, the content will seem forced and inorganic, driving away loyal fans. The more disparity between the brand and the KOL, the more the content will need to be retrofitted.
2.
More reach
Brands should look to cast a wide enough net regarding the KOLs they collaborate with within a specific niche. A wider pool of niche influencer collaborations has a better chance of succeeding than different mediums, content formats, or social networks. Do a competitor analysis and study previous KOL collaborations within the industry to get a comprehensive idea of what works and what doesn't.
3.
Competition & relationships
Building long-term relationships with KOLs is a great way to maximize the relationship through repeat collaborations. If audiences see constant collaborations, then the KOL subconsciously becomes a de facto brand ambassador for the brand. With a network of such brand ambassadors to call upon, you have set yourself in good stead for engaging users and converting consumers.
4.
Be creative
With the crowded marketplace and increased competition online, brands shouldn't hesitate to think outside the box. Creativity is a small yet significant factor when it comes to differentiating your brand from the consumers. KOLs are original content creators, and brands should give them enough breathing space to come up with original ideas, making every post more authentic and fun.
 Measuring The Performance Of A Campaign
1.
Brand metrics
These metrics measure visibility for your brand and content. Some of the metrics here are Impressions, Likes, Comments, Mentions, Reach, & Traffic.
2.
Direct response metrics
These are the metrics that are directly associated with purchase patterns, intent, and other specific actions. They include Clicks, Sales, Conversions, Downloads, Subscribers.
Laws & Practices
The most common collaborations between brands and KOLs involve monetary exchanges in return for content, or freebies and samples, particularly in the cosmetics and apparel industries. It is crucial to stay on top of the rules and regulations regarding product placements and influencer fees. These vary geographically, and not paying attention to them could lead to unnecessary tangles in the eyes of the law. For both parties, it is imperative to have a watertight contract in place with all the inclusions and thoroughly discussing them before signing. Be it the remuneration or the content ownership; every point needs to be spelled out.
KOL Trends 2021
 

KOL collaborations over live streams are expected to boom in 2021. Users will have the opportunity to interact with their heroes in real-time. This content format feels more personalized and also brings in more revenue through Super Chats.
To understand how Super Chats work, read our blog: What is YouTube Super Chat and how to monetize it?
 

Quality over quantity – one compelling video can impact audiences more than 10 generic content pieces.

 

Storytelling is key to KOL collaborations. Audiences are aware that it is a professional collaboration, and unless they can weave a story of the influencer and brand effectively, it comes off as inauthentic.
Final takeaways
Audiences respond better to voices and influencers who they follow when it comes to branded promotions.

Brands should invest time and resources into finding the optimal KOL that connects with their niche.

Equal importance needs to be given to strategy as is to the content creation itself.

Harness the power of social media to connect with KOLs for collaborations.

Be consistent with the quality and regularity of content involving KOLs.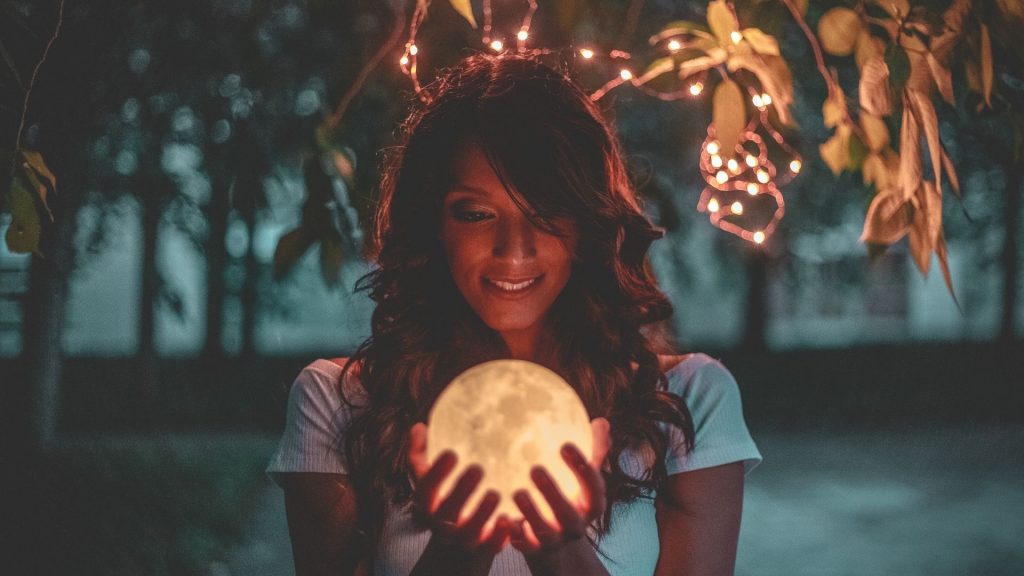 ---
From the points mentioned above, it is clear why KOL marketing works. Users have way too much information to make an informed decision and would rather trust a voice that resonates with them. Follow these steps to get your brand in the right hands, and see your numbers soar!
For a holistic breakdown of influencer marketing from a brand perspective, check out: Ultimate Guide To Influencer Marketing: Everything You Need To Know.
Follow these best practices and use these ideas to create a winning influencer marketing strategy for your brand. If you've got any further questions, we are happy to help you. At atisfyreach, we provide services that help brands establish a strong presence across social media platforms and connect them with influencers through tailored marketing campaigns. Get in touch, and let us help you build a genuine connection with your audience.