The gaming industry is booming, giving birth to massive platforms. Twitch is one such sought-after platform, harboring a diverse pool of video gamers to broadcast themselves through live video streaming. Marketing efforts generously played on this platform will undoubtedly thank you for significant returns. With the rise of influencers at an all-time high, Twitch influencer marketing is a goldmine of opportunities.  
Earlier gamers sitting in front of the wide big computer screen and engrossed in their peaceful hideout were seen with raised eyebrows. But the ascent of video gaming has brought a whole new perspective called "gaming" that everyone can enjoy. Today, people of all age groups are leaping and relishing in the world of Gaming, not as misfits but the winners. That might get you thinking, how can a platform like Twitch help promote your brand?
In this blog, we will cover the reasons why Twitch influencers are in demand and the reasons why brand promotions on Twitch are successful with better ROIs. 
---
Why Promote Your Brand On A Twitch Gaming Platform?
The massive growth of the gaming industry with half a billion players increased in the past three years accounts for its future potential. The popularity of Gaming is fast and fierce which also leads to making it one potential platform rolling immense revenue every year. With the growth of the gaming community, the social aspect is a key attribute to gamers' overall experience. The marketing laid on Twitch is no different. 
In a new report, Accenture (NYSE: ACN) estimates that the total value of the gaming industry now exceeds $300 billion, more than the combined markets for movies and music. Accenture reported, "Gaming is the new super-platform", from the data of 4,000 gamers from the four largest gaming markets.
Also, your audience does not need to come from the gaming sector. What matters is who is promoting it? Your ideal influencer may have gathered a mass following and built authority with authentic content. The trust in any influencer marketing vastly rests upon the influencer promoting it.
1. Games Are Lucrative Media Platforms 
The world is rapidly becoming a gamer's candy shop with Augmented Reality and Artificial Intelligence. The top influencer on a Twitch marketing platform has more than 4 million authentic and engaged followers making around $500k per month from live streaming. Any brand associating with a Twitch influencer campaign can solely benefit from the influencer's content that resonates with your brand. It determines that Gaming is an untapped market to promote with no competition.
2. Gaming Is Here To Stay 
Gaming is a relatively recent phenomenon that accounts for its endless potential. The world is in awe of the budding gamers, and Augmented Reality and Artificial Intelligence have only added wings for the eternal stay. In 2021, average concurrent viewers climbed to 2 million attending live video games, making it one international affair. Hence, brands can unlock opportunities to market their products globally with Twitch influencers.
3. Brands Finding Success With Gaming 
The root of any influencer program lies in connecting the influencer and the target audience. The stronger the relationship, the more the hits on promotion made. For marketers, it rests on an effective campaign. Twitch influencer programs have made massive ROIs with overwhelming responses in the past. A simple mix of choosing the right influencer and crafting an incredible Twitch influencer marketing campaign turned up to an unforgettable experience. Followers on a gaming platform idolize their influencers, and if they end up vouching for something, it gets a lot of traction.
4. Games Can Help The Brand Stand Out
The influencers on a gaming platform like Twitch have global followers. They have a hold on a worldwide audience. The way they resonate with your brand, they can make a difference by promoting it to turn the heads of the international audience. 
Twitch influencers are highly impactful in shaping the brand strategy and can be a crucial ingredient for the success of your brand. 
5. Games Are At The Forefront Of Advertising 
If your target audience as a brand is millennials and generation Z, then the Twitch influencer marketing platform is for you. The gamers are keen to have the attention of the world. Any light of fame or popularity can add to the success of both the brand and the influencer.
As the market grows, the users grow by numbers, considering the most active users are the young generation with 65% male users, 73% of which are under 35. They also have many pain points, making it easier to offer them what they need.  The burgeoning success of gaming platforms opens doors for brands to play their best part with something ahead of the curve.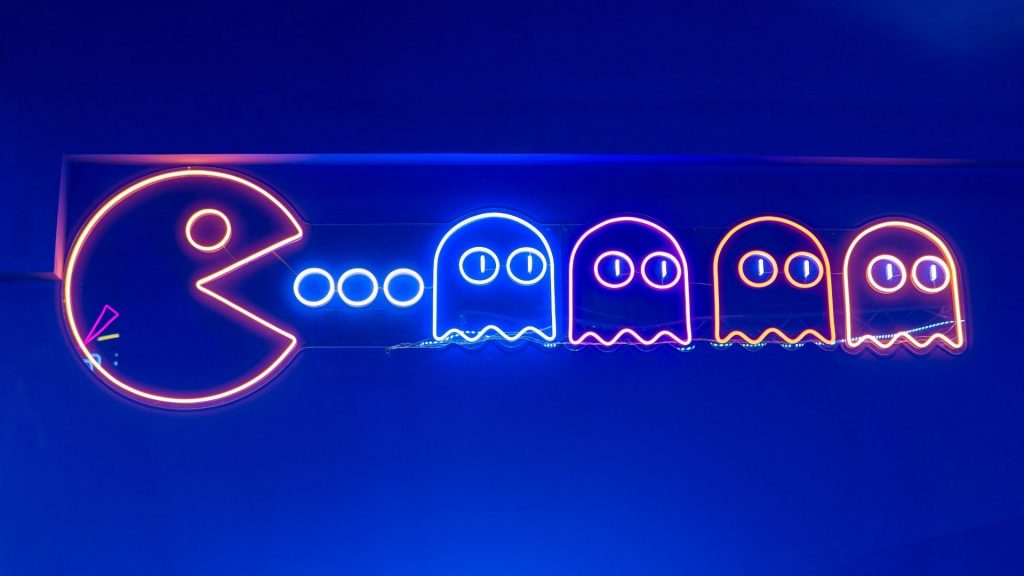 Do Gaming Influencers Only Promote Gaming Products? No!
Gone are the days when gaming enthusiasts would shy as lone strangers to fit into the real world. Today, gaming influencers from all walks of life, age groups, professions, and accountants to athletes are turning down the old stereotypes.
Undoubtedly, gamers have become the new-age influencers, and brands are rushing to market their products by a suitable influencer meeting their criteria. But do they only promote gaming products? No! The target audience they have garnered is interested in their gear, headphones, accessories, energy drinks, clothing, and anything under the sun they are showing while live video streaming. But, as influencers are the new age gods for the audience, they are keen to know more.
Influencers showing anything reflecting the central part of their personality other than their gaming niche are also gaining mass popularity. It takes the right partnership with the potential gaming influencer to reach a wider audience.
Twitch influencer marketing is, therefore, a testament to fierce competition and how gaming influencers are unlocking an abundance of opportunities.
4 Ways To Leverage Modern Marketing In The Gaming Industry 
It is crucial to understand the parallels, the correlation between digital and modern marketing to tap into the potential of the gaming industry
1. 45% Of Gamers Are Women 
Believe it or not, 45% of ace gamers are women. With the rise of women and girls taking part equally in the previously untouched zone of Gaming, it unleashes a good fit of opportunities for brands whose interests recline with women. Gaming is no more male-centric, and the visually diverse audience gathers many brand partnerships.
Influencer marketing done right!
With a massive following of 840,000, the YouTube duo Rose and Rosie have leveraged their female following to promote their gaming page "Let's Play Games" and go live streaming with their loyal audience.
2. Everyone Is Mobile Fanatic 
Mobile games have led to a massive boost in revenue, even touching the GDPs of many countries. The reason is that everyone's on their phone, making Gaming even more accessible. The market is pooling an audience of all ages. They are readily engaged to interact with your brand and products.
Influencer marketing done right!
Brawl Stars, the most played game on YouTube, was first launched with 10 influencers and gained 5 million registrations. Later, it was promoted by many influencers to amass popularity.
3. Cloud Computing 
Live streaming is a crucial part of the job for a gaming influencer on Twitch. The boost in cloud services paves the way for many partnerships and brand sponsorships. 
When Amazon's head, Jeff Bezos, took over Twitch for a whopping $970 million, it clarified the blossoming world of cloud computing in the gaming industry and the foreseeable future.
Influencer marketing done right!
The sensational worldwide game Fortnite Battle Royale exploded the gaming industry, gently backed by cloud computing. It made clear; the future is bright and generous.
4. Brand Nobility
Brands often chase the cause tag and generate brand awareness that inks with the users' memory for a splendid brand reputation. A good cause combined with a campaign can map out how to maintain customer trust. Brands associated with charitable causes ignite brand nobility and are in the market for good.
Influencer marketing done right!
The epic campaign by Social Point Games to promote their game Monster Legends joined hands with Marc Fischbach, an American YouTuber for the campaign Save the Children. It was a hit tagged with social consciousness in the urban era. It also knitted a bond of customer trust and brand awareness with a noble cause.
---
The Future Is Gaming 
The gaming industry is rapidly growing, becoming extensive, and could be the arsenal of most brand promotions shortly. Its future is vivid, having the potential to allow brands to channel their identity on a more progressive, fruitful path. 
Collaborating with the right influencers with the help of an influencer marketing platform can also be a significant point to figure out your influencer hassle-free.
To speed up your influencer partnerships to the next level and find the perfect talent, register your interest with our AI-based platform Atisfyreach. Atisfyreach's AI-driven algorithm matches brands with the ideal influencers based on the campaign's goals – be it an increase in brand awareness, more engagement, or boosting revenue at scale.
Give your brand global visibility with influencer collaborations through Atisfyreach. Register your interest now.