YouTube influencer marketing is not just another buzzword dominating the world of influencer marketing, but it has given an extra edge to businesses in connecting with their audiences. 
Unfortunately, brands are still confused about how to optimize YouTube for influencer marketing. And rightly so. YouTube involves higher influencer marketing costs, and it is not even easy to track ROI on campaigns. But that doesn't mean brands should completely steer clear of it. After all, YouTube is where you can share long-form content without worrying about its shelf life.
---
Why Should You Use YouTube For Influencer Marketing?
While Instagram and Snapchat are the go-to platforms for creating buzz and building awareness, especially for visual products, YouTube goes the extra mile in promoting the same. YouTube influencer marketing can help by educating the audience about a particular product or service and at the same time driving conversions, ultimately contributing to attributable traffic to the site.
The impact of YouTube influencer marketing can be better understood by looking at YouTube's influence on people. According to a Variety study, 63% of millennials are likely to try a product or brand recommended by a YouTube creator, compared to 49% for traditional celebrities.
For brands, the right YouTuber can also direct response ads and effectively drive the audience to purchase.
How Can You Find The Right YouTuber?
By now, it is clear that for YouTube influencer marketing to be monetarily successful, brands need the right person to endorse them. Unfortunately, finding the right YouTuber can be a bit of a challenge. Though YouTube influencer marketing agencies are a solution, experts believe that there are some things that brands should pay special attention to. Listed below are some tips for picking the right YouTuber.
First and foremost, brands should try to find YouTubers who have a similar audience. It will not only increase engagement but also help in developing trust. 

Take note of their recent activities, like the number of videos, viral videos, and view rates. Remember to check the number of subscribers for the last 30 days. 

Carefully consider the view rate during the first hour, the first twelve hours, and the first twenty-four hours. Try to figure out what the outcome might be if your video does not do well.

If a YouTuber quotes a high budget for a campaign, they might not be interested in the product. In such cases, the brand should make an informative decision on whether or not to go ahead. 

Let the YouTuber decide how to place the product in their video, as they understand their audience the best. However, the brand can always discuss its ideas and expectations with the influencer. 

Understand that there is no clear solution for YouTube influencer marketing statistics. However, brands can be on the lookout for an organic uplift.

Last but not least, be open to working with YouTubers from different influencer tiers. Collaborating with only top-tier YouTubers might be expensive. A good alternative is to rope in a large set of nano-creators and micro-creators, which will help the brand engage with a more niche audience.
8 Ways You Can Use YouTube For Influencer Marketing
Unboxing Videos by YouTube Influencers
We all know how popular YouTube unboxing videos are. Believe it or not, more than 90,000 people type 'unboxing' into YouTube every month! Now imagine the wonders a good unboxing video can do for your products, especially new launches. It has been found that shoppers love such videos on YouTube, and 40% of them would gladly sit and watch hours of unboxing videos by their favorite YouTubers. 
Engage YouTube Influencers for product launches
Getting YouTubers to talk about your new launches is the perfect way to create buzz. Influencers talking about your upcoming products help customers learn about them and increase their exposure.
A study found that more than half of the users watch videos on products and services before heading to the store. Marketers also vouch for unboxing videos. More than 95% of them said that videos have helped customers understand their products and services better. To up the ante, brands can ask their influencers to create a teaser or "coming soon" video to grab the attention of their viewers. Promo ads created by YouTubers also work perfectly for any product launch.
Giveaway & Contest by YouTube Influencers
Giveaways have proved to be one of the most effective ways to promote a product or service with a 34% higher conversion rate than other online activities. YouTubers can help attract new customers by creating a video to promote the product. Use a custom URL to track entries and website traffic from your influencers to understand your influencer marketing goals better

YouTube Influencers Can Slay Ads & Promotions
Surprised? Yes, YouTube is one of the top social media platforms to run ads other than Facebook. Moreover, 62% of ads on video-sharing platforms hold visual attention compared to 45% of TV ads. So, brands can ask popular YouTubers to spread the word whenever there is a new launch or rebranding.

Let YouTube Influencers Promote Discounts and Deals
One way to attract more customers is by providing YouTubers with gifts/products and a unique promotional code for their followers. They can use the product to create a video and encourage viewers to buy it using their promo code. However, brands should make the code valid for a limited time only. 

Make YouTube Influencers Your Test Subjects
Many YouTubers have faithful followers who look forward to their honest feedback and reviews, and brands can use this trend to their benefit. Find popular YouTubers for buying, trying, and reviewing products and ask them to become your test subjects. They can share their feedback privately with your brand or create a video to get people talking about your product. 
YouTube Influencers – Your New Brand Ambassador
YouTubers can become the perfect brand ambassadors, given that you have found the right person. If you love working with an influencer and have seen good results from collaborating with them, consider making them your long-term partner. Customers will start associating you with the YouTuber, which will help in creating trust. 
YouTube Influencers Can Help With Feedback
With the help of YouTubers, brands can use YouTube to get honest reviews and feedback about their products. You can encourage influencers to create videos asking their viewers what they think of a product.
Match Made In Heaven! 
When Warby Parker struck gold with YouTube Influencers
Warby Parker pioneered the home try-on model in the glasses industry. They found the perfect vehicle to market it through YouTube influencers.
Warby Parker partnered with popular YouTuber Stephanie Villa, who advertised their new range of glasses with Collis Frames. And it worked like a charm as Stephanie was able to give a personal account of her experience of having tried the glasses. 
Warby Parker offered a visual and personal guide of their product through Stephanie, who made it feel very natural. As the audience already knew the influencer's personal choices and preferences, they could connect to the product quite easily.
Lowe Gets It Done With A Unique Set And Storyline
One of the world's biggest home improvement companies, Lowe found a perfect way to market its products via YouTube. They got an influencer on board and paid for the set and production of the video.
A video with a storyline helped connect with the audience well, and Lowe got high visibility on it after the video received as many as 5.5 million views.
23andMe Makes Complex Simple with YouTube Campaign
It's not easy to market a service like 23andMe's to commoners. However, the biotechnology company got it right when they came up with a YouTube campaign for their unique direct-to-customer DNA test. 
23andMe partnered with AsapSCIENCE for a video where hosts Mitch and Greg narrated their personal experiences using the service. The YouTubers made it quite interactive and helped users understand what 23andMe is all about effectively. 
Smartphone Brands Jump On The Bandwagon
Gone are the days when you had to visit a store to get a first-hand demo of a mobile phone. YouTube has become the first-choice platform to check out what a new smartphone is all about. 
Unboxing videos dominate the video-streaming platforms and all gadget manufacturers, especially smartphone manufacturers; popular brands like OnePlus use influencers for unboxing and reviews. The visibility of their products has increased many times.  
YouTube Influencer Marketing Practices
While YouTube Influencer Marketing has its advantages, it's essential to understand the brand's needs when opting for influencers. Brands need to be aware of what to do and what not to do when opting for influencers.  
Pin These
Have a fixed budget and be willing to compensate influencers handsomely.

Let the influencers decide the creative aspect and try making the video experimental.
Avoid These 
Don't go chasing behind reach; the relevance of the video matters the most.

Focusing too much on functions and features of the product in the video.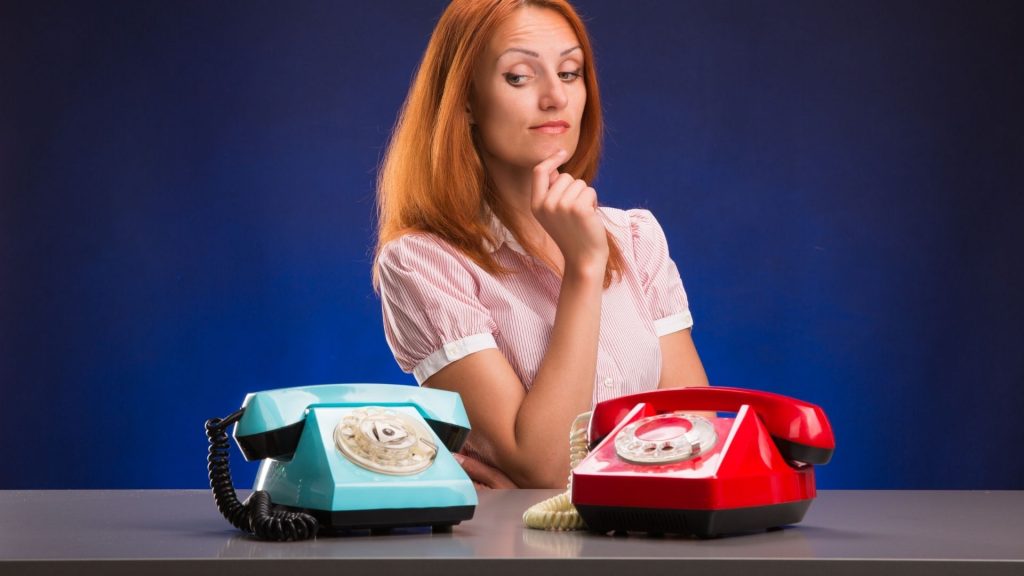 ---
Gone are the days when customers headed to the store to try out products. In the case of services, influencer marketing is already the ideal way to advertise. There are plenty of benefits when businesses take the YouTube influencer route, but they should understand their needs and zero in on the right influencers, even if they are not part of the top-tier. 
If you are a brand looking to connect with the right influencer for your campaign, you've landed in the right place! Atisfyreach, our AI-driven platform, automates the entire influencer matchmaking process to connect brands with the ideal influencer based on the campaign's goals – be it an increase in brand awareness, more engagement, or boosting revenue at scale. 
Register your interest today!