Have you ever bought a product or service from your Facebook newsfeed?
If you are a regular user of the platform, your answer is most likely yes. Over time, influencers have become a regular feature on our news feeds. While we once wondered who these random people were, we now are well aware of their "influence", "reach", and "presence" within the social media landscape. According to Facebook's most recent investor report, the platform has an average of 2.7 billion monthly active users – that's not a small audience!
The two platforms where influencer marketing seems to thrive are Facebook and Instagram – both of which happen to be owned by Facebook. This means the company is surely doing something right to successfully encourage influencer marketing as a genuine medium of brand marketing. In this blog, we'll look at why Influencer marketing works on Facebook, how to choose the right influencer, and how brands leverage it for far-reaching success.
---
Why Facebook Influencer Marketing Works For Brands 
1.
Facebook's favorable algorithm for influencers
While Facebook has always recognized the potential of brands advertising themselves directly on the newsfeed, one persistent complaint has been external communications crowding up the feed and making it feel increasingly impersonal. This single handedly led to the rise of influencer marketing here. That's when Mark Zuckerberg tweaked the algorithm to support the obvious alternative – influencer marketing, an extremely engaging and personalized medium of communication. This made it imperative for brands to jump on the influencer marketing bandwagon to increase their social media reach.
2.
More engaging content
a. Content becomes interactive
Influencer marketing takes brand communications and simplifies them. Every post has an influencer and a listener. As the influencers are in a constant battle for engagement and reach, they go out of their way to make every user feel special through interactions. Rather than passive consumption of content, the focus is now on constantly creating meaningful interactions. The product teams at Facebook are incentivized to help users find meaningful social interactions rather than just relevant content.
b.
Every post is personalized
Brands indulging in influencer marketing have pivoted from the momentary success of merely driving traffic to a landing page to long-lasting engagements. The main aim of influencer marketing is to capture the imagination and loyalty of target group customers by giving them a specialized experience. What separates influencers from traditional brand ambassadors is the level of personalization. They create authentic content that has the unique ability to entertain and inform while simultaneously establishing loyalty.
3.
Tag-baiting & comment-baiting
A good influencer is capable of drawing a reaction from the user to the content being shared. Even if the reaction is extreme, you can rest assured that it was intentionally planned and executed by the influencer to play on the user's emotions. The ability to react in a gamut of ways to branded content on Facebook is another driving factor behind the platform's success. They can literally bait the user into an engagement. To put it simply, influencers are better than brands at asking for engagement. In the early days, brands would directly ask the users to like a post or to tag someone in the comments. That is an extremely forced interaction and is unlikely to translate into a meaningful relationship. That's where influencers come in. Their content does the talking for them and can induce the same interaction and comments without explicitly asking for it.
4.
An influencer for every need
a.
Nano (1k to 10k followers)
Among the categories of influencers here, nano influencers probably have the lowest following. Their engagement, though, is inversely proportional to their reach. This is through an extremely narrow and specialized focus that allows them to form a deeper connection with niche audiences. Their level of personalization helps their audiences trust them a lot more and make informed purchase decisions based on their word. This can give your brand a serious competitive edge within a crowded space.
b.
Micro (10k to 50k followers)
They are bigger than nano influencers, but they remain extremely niche and specialized. They also bring a great deal of trust and an increased level of credibility. They have a stronger bond with the brand they represent and are more focused. While their content may appear less polished, this is where authenticity lies. This is what truly separates them from bigger influencers and connects them more intimately with the target group.
c.
Macro (500k to 1 million followers)
With almost a million followers each, it wouldn't be incorrect to refer to macro-influencers as mini-celebrities with sufficient pull over their fan base. These can be celebrities, thought leaders, or athletes. They do demand a substantial price tag that goes with this reach but do not necessarily draw sufficient engagement. While brands still get a massive reach through collaborations with them, it is hard to assess how much of this translates into tangible sales. Their content is significantly more professional and, hence, many brands opt to work with them as they consider this to be a better fit for them.
d.
Mega (more than 1 million followers)
While there may be some doubt over earlier categories, mega influencers are celebrities. They are ideal for any brand looking to make a massive splash in the marketplace. They are the ideal blend of massive reach and resounding engagement. This is what makes them incredibly irresistible to brands looking to opt for influencer marketing, provided they can match their price tag.
5.
Reach audiences through Facebook Groups
When Facebook introduced the concept of 'Groups', it was seen as a great way to reach peers and friends, rather than a blockbuster marketing channel. The tight-knit communities on the platform have formed the backbone of its success, particularly with influencers. These groups act as de facto salesmen for brands and help amplify communications effectively and quickly. Brands need to encourage influencers to leverage these groups and exponentially increase their reach. Brands should also work to establish communities of their own to have a captive audience that is loyal and engaged.
6.
Vloggers are the new celebrities on Facebook
The size of the audience on Facebook is too big to be ignored. This is why several vloggers who made an exodus from YouTube have ended up as professional Facebook video creators. This falls in line with the effective video-based demands of modern Internet users and taps into a massively invested customer base.
7.
Better RoI than other social media platforms
Google aside, no platform provides brands with the RoI that Facebook does. The social media channel makes it super easy for brands to communicate with users and respond to inquiries. The networking and partnership opportunities for influencers, combined with the visibility, boost brands' chances of engaging with audiences. The icing on the cake is the higher ROI that Facebook boasts of with more leads getting converted into customers.
8.
New content formats for engagement:
a.
Giveaways on Live
Facebook Live has been a game-changer with users getting a chance to interact with the influencers they revere in real-time. This was unprecedented before and has brought the customer closer to the celebrity than ever before. The opportunity to win tangible rewards and products for free makes this all the more irresistible. 
b.
Referral programs for influencers
This mode of communications allows brands to partner with influencers for viral campaigns. This gives good products the best chance of succeeding in front of the audience. This allows the influencer to refer fans, friends, and colleagues for a unique discount. Not only does this connect the user with the influencer, but it also spreads the brand message through word of mouth and allows them to claim a discount. 
c.
Cross-promotion & influencer collaborations
While Facebook influencer marketing serves as a solid base for influencer marketing, this can be extended to other platforms and influencers through collaborations and promotions. This gives existing content the best chance to get out into the real world in front of an engaged audience that might miss out on the content of value.
If your brand is still skeptical about influencer marketing, audiences will tune you out and focus their attention on their favorite influencers instead. It might already be a little too late to engage with influencers on Facebook for your brand. We encourage you to start now and let the influencers work their magic on your brand for an engaged audience on Facebook. We've listed out several reasons why you should get started with influencer marketing, and we can help you curate the perfect influencer campaign on Facebook for your brand!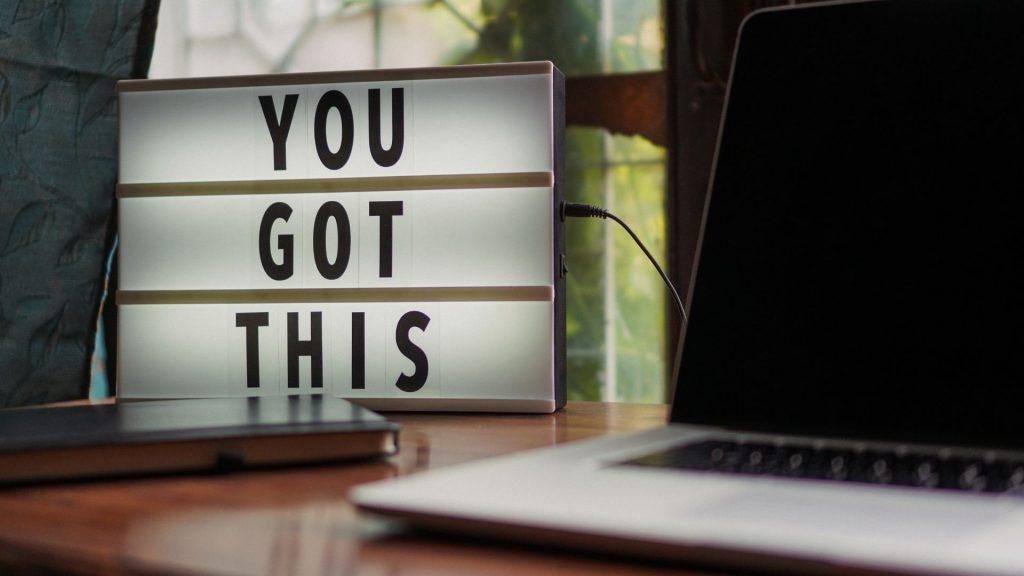 ---
Still have questions about the magic of influencers and how to get started on Facebook? Atisfyreach, our AI-driven platform's algorithm matches brands with the ideal influencers based on the campaign's goals – be it an increase in brand awareness, more engagement, or boosting revenue at scale.  
Register your interest, and let us help you build a true connection with your audience.