Influencers have brought brands a much-needed breath of fresh air into marketing campaigns. Surprisingly, brands have also found themselves blindsided by influencers with red flags all over their social activity! 
If your company uses paid influencers, you're undoubtedly already aware of one of the most severe risks: influencer fraud. It occurs when professional creators exaggerate their follower counts falsely to boost their asking rate for engaging their audience.
As influencer marketing grew to become a billion dollars worth industry, influencer fraud also grew alongside it. It has now infiltrated the sector to the point that the digital landscape is reeling from the sheer number of phony followers. To put the magnitude of the situation into context, consider these findings by Invesp on the problem of influencer fraud:
50% of marketers feel that spotting

fake followers

is the biggest challenge of influencer marketing. 

63% of marketers have had a personal experience involving counterfeit influencers. 

Over 60% of Instagram influencers have used artificial follower growth strategies.

It's estimated that up to 50% of sponsored content engagement is fake.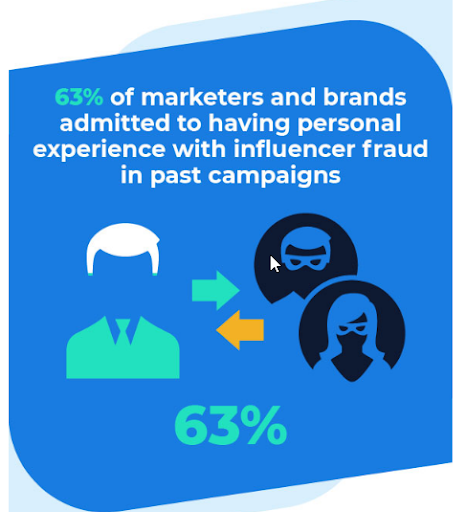 Figure 1: Influencer Marketing Fraud is a real problem for marketers. Source: Invesp
With the creator economy booming, many individuals decide to chase their dreams of social media fame and step into the influencer world. Most fall off the wagon when the going gets tough. Others resort to false methods to express their growth trajectory. Before you take a chance with an industry influencer, keep an eye out for these red flags.
---
Look Out For These Influencer Red Flags
Unusually large spike of followers
A quick surge in follower count followed by a gradual or severe reduction in numbers is a common symptom of false influencers.
The first thing you see on an influencer's profile is their follower count. Don't just stop there! Working with influencers with enormous followings isn't inherently a bad thing. But large followings that are unengaged can leave your company with content that appears fake and your wallets with little to no ROI. The number of followers an influencer has isn't enough to measure their actual reach and impact.
Sometimes the sudden increase is caused by the number of bot accounts that have followed them. They could also have been part of engagement pods created with the specific intent to increase engagement. Authentic influencers will usually see steady growth in followers with a few blips here and there. Sometimes these surges are a result of viral content. But not everyone has that bit of luck. 
Before you start recruiting influencers, you'll want to make sure that not only do they meet your target audience, but that their followers do as well. To be sure you're reaching relevant people, or even real people, you'll need to research a bit more into who their audience is.
There are a variety of tactics for influencers to try and mimic an increase in popularity. They include "follow trains," giveaways, and engagement pods, to engagement apps that falsely increase followers, likes, and comments with bots. If you are not actively aware of them, you can easily miss them.
Brands want to connect with influencers because of their authentic storytelling and "honest" point of view. In reality, are influencers meeting this expectation in the content they publish? Examine the influencer's postings more thoroughly—not just in the recent week, but as far back as you need to. Do you see a pattern of sponsored posts appearing one after the other? If this is the case, it may indicate that the influencer is not picky about their partnerships and would publish anything for a quick buck. 
Instead, look for influencers who are as careful about their connections as you are. Building relationships with influencers that share your brand's core values will result in a more powerful, authentic message that reaches and influences your target audience.
Abnormal engagement rates 
Phony influencers frequently have a poor engagement rate while having a large following since bots and fake accounts make up most of their followers. They may buy tens of thousands of false followers, but those followers will not engage with their posts.
Aside from this, another influencer red flag you might notice is an overly high engagement rate fueled by low-quality faux engagement. However, simply knowing an influencer's engagement rate isn't enough to pass a judgment. Make sure you have a good understanding of your industry benchmarks to compare them. Engagement rates differ depending on the size and industry of the audience. 
Influence.co suggests an average rate indicator to keep as a benchmark. Accounts in the 2k to 5k followers range have an engagement rate of 6%, while those with 1 million+ have 1.5%. However, this is just a guide, and some cases can be an exception. We suggest that you look for high deviations from the industry average. 
Figure 2: Accounts with a lower follower count tend to have a higher engagement rate. Source: Influence.co
Now that the influencer marketing industry has evolved into a mainstream marketing channel, there is a level of professionalism expected within it. To that accord, a media kit serves much like a resume in any other industry. Influencers should have data to back up their sponsorship requests. A media kit that includes demographics, engagement rates, case studies, and client recommendations can demonstrate this. It is an influencer red flag if a brand gets a collaboration request without a media kit.  
Notice too many emoji-only answers in the comments area of the influencer's post? An influencer red flag. Also, bots are at play if the comments are brief, clichéd terms such as "nice shot!" or irrelevant to the post's content. 
Some of the more intelligent bot accounts (and some of the more dishonest human-operated accounts) write comments to look authentic. The issue is that these remarks are general and vague. While these comments are technically interactions, they are of little use to a company attempting to persuade an influencer's followers that the brand's product is appropriate for them.
Followers-to-following ratio
Another visible measure is the ratio of accounts someone follows versus the number of accounts that follow them. The number of followers on a real influencer account should outnumber the number the account is following.
Inauthentic influencers typically have a near similar number of followers as their following. There are several reasons behind this. Many of them look for other accounts to "follow for follow" (f4f) or "shoutout for shoutout" (s4s) to get more followers. While this boosts their number of followers, their community of followers has no bearing on their account's content. Avoid these accounts when setting up campaigns. 
Do not ignore your gut instinct even when tracking campaign metrics. If an influencer's KPIs seem too good to be true, that is a red flag. Before sending offer letters to influencers only to find out they are not what they appeared to be, run solid research first. Take time to dig through their social profiles and understand their style and strategy. If something feels off, move on to another influencer. 
Platform Efforts: Marketers Are Not Alone in This Battle! 
For marketers, this is not a lone battle. Social media platforms are onto these influencer red flags and doing their part in flagging and deactivating such accounts. Here are some of their efforts:
In 2019, Facebook started removing about 2 billion fake accounts per quarter until December 2020. The internet giant classifies two sorts of fake accounts. There are "user-misclassified accounts," which are personal profiles for businesses or pets that should be Pages but aren't. These are simple to deal with because they are then transformed into Pages. On the other hand, "violating accounts" are more severe. These Pages are promptly taken down when identified. This is an ongoing process because 5% of monthly active user accounts worldwide are fake. 
Instagram has recently added artificial intelligence into their platform that is specifically meant to spotlight accounts that employ social media automation programs. Those who use third-party applications to expand their following could wake up to a less-than-welcoming notice in their inbox informing them of the erasure of their fake followers, likes, and comments. Instagram is making several efforts to make its platform more open and trustworthy. It is heavily cracking down on automatically produced social media traffic. Instagram added an "About This Account" feature to the app. This allows users to learn more about their favorite large-audience accounts, including when the account was started, the location, the accounts with shared followers, and more.
Since May 2018, Twitter has deactivated up to 70 million fraudulent and suspicious accounts. The suspensions and shutdowns were part of a coordinated attempt by Twitter to clean up the network. Trolls or remotely controlled bots are likely to be behind many accounts. Thanks to technological and operational advancements, they are now eliminating 214% more accounts for breaking spam regulations yearly. According to the company, platform manipulation and spam are ongoing challenges. They are working to be more honest with users about their efforts to combat this problem.  
Figure 3: Twitter identified spam accounts and took action against them. Source: Twitter
YouTube has worked hard to combat false video views. They started reviewing and certifying video view numbers in 2014, deleting fake views when new information became available. YouTube discovered and erased millions of fake subscribers in 2018. They also said that instead of deleting views, they will now freeze view counts unless they perform an audit to validate the video views of a suspicious video. Their fraud detection systems can distinguish between bot and human views. Also, they have a strict fake engagement policy that states that any channel an offender of the YouTube Community Guidelines will be terminated.  
There Is Hope
While false followers continue to be a problem for brands, there is no reason to believe that the influencer marketing trend will slow down. The one clear message from all of this is that the idea is to put the real user first, no matter what platform or channel we're talking about. There is no value if there are no genuine users. Even if some fake influencers get away with their immoral acts at first, eventually, the platforms will find and shut them down. Play your part well, and look out for these influencer red flags to safeguard yourself. 
We understand that sifting through the above-stated variables such as authentic followers, engagement, and account history, might take a lot of time, with no assurance that the outcome would be ideal.  
Declining organic reach and constantly evolving algorithms places influencers under the same pressure as brands to keep their numbers from plunging. However, resorting to follower purchases or engaging in comment pods may not be a solution for them much longer. Keep your brand safe by watching out for these influencer red flags.
---
No Influencer Red Flags Here! 
Atisfyreach is an AI-driven influencer marketing platform that helps businesses find some of the best social media influencers to improve marketing outcomes. We serve as a path between influencers and companies to connect and collaborate for mutually beneficial business agreements. The entire process is automated to perfection!
Register your interest today, and get more information on our services.