Advancements in technology have transformed how businesses use social media to market their brands. As opposed to traditional methods, marketing on social media helps you reach out to more people, humanize your marketing efforts, position your products better, increase traffic to your website, and boost your brand awareness. And those are just some of the few reasons why TikTok influencer marketing should be on your radar! 
TikTok isn't just all fun and entertainment, it can drive meaningful sales too. It's more than just videos for synchronized dances, teens taking up challenges, funny mimicry, outfit changes, or everyday hacks. It's a platform people are turning to for information and positivity, too! But what does this mean for brands? There is untapped potential with TikTok influencer marketing – and now's a great time to start. Let's take a look at how in this blog.
Before diving into this blog, you might be wondering whether you even need TikTok marketing! Let's put all these doubts to rest with our blog: Is TikTok Ads Right For Your Business?
---
TikTok Is Taking The World By A Storm!
A short-form video sharing platform that has been taking the world by storm, TikTok is one of the fastest-growing social media platforms in the world today. Users can share up to 60 second long videos that feature dancing, challenges, lip-syncing, pranking, and more where they can add audio-visual effects that engage their followers massively. 
Being downloaded more than 2 billion times on both Google PlayStore and Apple's AppStore, the platform has 689 monthly active users (MAU) around the world. Available in over 155 countries in 75 vernacular languages, 62 percent of TikTok users fall in the age bracket of 10 to 29 years. 
Businesses today want to reach out to younger audiences and want to relate better with them. If you're looking forward to connecting with the young generation, there's no better platform than TikTok. One of the best ways to create an impact on your target market on this platform is to collaborate with influencers.  
Why Bother To Tap Into The Potential Of TikTok?
TikTok has become a massive audience engagement platform for almost all businesses. Brands can leverage this platform not only to reach their target market but also to generate more sales. 
Unlike conventional marketing approaches, businesses can use this platform and gain the results that they are looking for with strategic planning. But you may be wondering how to tap into the potential of TikTok when it is a short-form video-based platform. 
By working with the right influencers, and creating a strong content strategy, you can grow your business in ways that you couldn't have imagined. You can either come up with challenges, dance, song, and art videos, voiceovers, and more content ideas to connect with your potential customers. 
The key to arresting audience attention on this platform is to create engaging content and work with effective influencers who have high engagement rates on their posts. Before we delve deeper into this topic, let's take a quick look at how influencer marketing can help you grow your business. 
The influencer marketing industry is expected to hit an incredible $13.8 billion mark by the end of 2021 from its $1.7 billion in 2016. For every dollar invested in influencer marketing, businesses earn a magnificent $6.50 in return on investment (ROI), according to the latest poll from influencer marketplace Tomoson. 
This is why 63 percent of marketers are keen on expanding their budgets for influencer marketing. The mix of TikTok and influencer marketing can supercharge your business and make it thrive in today's digital world. 
Now that you've understood why TikTok makes sense for your brand, here are 10 stats that make it absolutely undeniable for marketers: 10 Major TikTok Stats Marketers Need to Know.
5-Step Guide To Get Started With TikTok Campaign
Step 1: Know your audience
In recent years, customer-centric businesses have captured a fair share of the market irrespective of the industry they belong to. Understanding your audience on a micro level helps you gain insights better and segregate them into finer audience segments for your TikTok campaigns. Practicing this helps your business provide better products and superior customer experience to your target market, and eventually sets you apart from the competition. Reaching out to your audience, acquiring more customers, and positioning your brand becomes easier when you get to know your audience better. 
Step 2: Determine your campaign goals
Whether you want to generate more qualified leads, increase your audience engagement, improve conversions, enhance your brand recognition, or advance any business metric for that matter, determining your campaign goals is imperative to give direction to your TikTok marketing strategy. Having clear goals in place helps you to empower and channelize your team's efforts in a focused manner, and allows you to understand how your TikTok campaigns are progressing. Using the SMART framework will be a great starting point for your brand to design your campaign goals. 
Step 3: Identify influencers who can create the desired impact
Finding the right influencer(s) for your campaign is key to your campaign's success. With the social platforms being flooded with many influencers, spotting authentic ones who can bring the results that you're looking for is quite a challenge. In addition to working with influencers who have an authentic follower base, you also need to bear in mind that they should align with your brand values. Practicing this helps you capture your audience's trust, and create the impact that you're wanting to build on TikTok. By collaborating with the right influencers you can improve your brand awareness, build your customer trust, reach out to your target market effectively, provide value to your prospects, and enrich your TikTok content strategy.
The influencers you collaborate with are entirely dependent on your strategy. Not sure how to formulate one? Give this blog a read: How to Make an Influencer Marketing Strategy.
Step 4: Let influencers create content for you
Being a brand, it would be difficult for you to hand over the content production for your campaign to the influencers completely. A key element to remember is that you're hiring influencers because they relate to your target market and are capable of helping your audience make purchase decisions. Consumers of today are sensitive to content, as they can identify if influencers' endorsements are genuine or not. To avoid these unpleasant experiences that may hamper your campaign progress, you can brief your influencers on the type of content that you're expecting, discuss the necessary project deliverables, timelines, and other aspects of the campaign. 
Step 5: Measure campaign performance
Monitoring, tracking, and measuring your campaign performance is one of the most important duties of a campaign manager. Practicing this consistently helps you to determine the health of your TikTok campaigns and gives you insights into where your efforts are heading to. Based on the type of influencer campaign you've deployed, there are different ways to measure them. Some TikTok campaign performance measurement strategies include measuring audience engagement (likes, comments, shares, reactions, brand mentions, clicks, and views), reach, using affiliate links, coupon codes, and other UTM parameters. 
Take a deeper dive into formulating strategies for brand marketing on TikTok with our blog: Tips To Develop Your Brand's TikTok Marketing Strategy.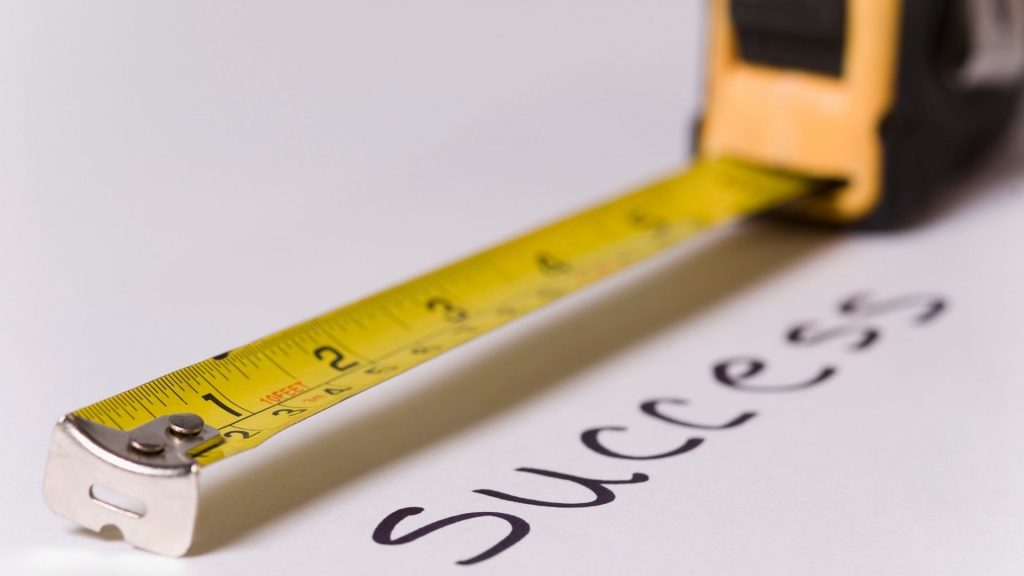 Winning Combos! Brands x TikTok Influencer Marketing
Ralph Lauren x Diana Silvers
The global fashion house's TikTok collaboration with the then 21-year-old actress and model Diana Silvers for the US Open Championship in 2019 was one of the iconic moves for the brand. 
Being the first brand to launch a TikTok campaign to promote a sporting event, Ralph Lauren kicked off this initiative by creating custom videos featuring the brand's gear to reach out to younger audiences. 
Using #USOpen and #WinningRL hashtags to add momentum to the campaign, Ralph Lauren amplified its reach to both tennis aficionados and Diana Silvers' fan base alike. While the initial three posts were done in collaboration with the TikTok influencer, the brand received 100,000 likes each, and the video with custom hashtags received 600 million views. 
Target-Vera Bradley x Victoria Bachlet
The popular back-to-school-themed TikTok campaign by Target in collaboration with the influencer Victoria Bachlet created a huge impact for the brand. The campaign includes a montage of clips that feature the influencer shopping for various self-care products from Vera Bradley at Target as she is preparing for the new academic year. 
While the purpose of the campaign was to bring both Vera Bradley and Target's X Venues self-care products to the limelight, they gained tremendous brand awareness from this TikTok influencer campaign helping them reach the younger audience. 
Despite the video being tagged as an ad, it seemed very natural, as though they've been shot by the influencer itself that ended up working as a brand endorsement rather than a regular brand promotion. 
TROPICO x 21 Gen Z influencers
A tropical juice brand that wanted their target audience to embrace their new identity, TROPICO worked with 21 key Gen Z influencers on TikTok and Instagram, and 68 publications featuring their "True Colors" theme. 
Initiated to increase the brand's social media visibility and capture the attention of the younger generation in France, the campaign garnered a massive engagement of 439,000+ in total. 
The brand's TikTok campaign was successful as the nine videos shared by their influencers to a community of 1.8 million people resulted in 267,000 views and 61,000 likes. One of the main factors that contributed to the campaign's success was TROPICO handpicked influencers carefully with diverse personalities, styles, and backgrounds that appealed to their target market.
F'Real Foods x Haueter Family
F'Real Foods, a milkshake company chain that sells milkshakes at convenience stores and gas stations across Canada and the United States, partnered with HaueterFamily on TikTok to increase their brand presence. 
The HaueterFamily TikTok account run by Kate Haueter features the family's everyday life through funny videos. Likewise, this specific campaign featured a hilarious video where the brand's milkshake has been promoted. 
The aftermath of this collaboration had an unprecedented impact on the brand's video content and account. Their user base witnessed a massive increase, also the brand generated similar user-generated content and more than 120 million impressions. 
Influencers are modern day superheroes on social media. To get a better understanding of the culture that makes them thrive, check out: TikTok's influencer culture:  What makes it Unique.
Figure 1. Haueter Family TikTok Profile. Source: TikTok
---
TikTok influencer marketing can help you reach out to larger audiences with the right content strategy in place. 61 percent of marketers claim that finding the right influencers for their campaigns is a challenging task. Guess what!? Finding the right influencer for your brand just got easier!
By now, it has become fairly evident that TikTok is an essential part of the marketing strategy for brands of any scale. To get a holistic idea of everything you need to know, check out our blog: TikTok for Business 101: Everything Brands Need to Know.
Working with an influencer marketing agency that can help you solve the impending marketing challenges can help your business reap the best results. atisfyreach has a team of professionals that can help you nail your influencer marketing on TikTok and help you reach your marketing goals. Our AI-driven influencer marketing platform can help you to create high-impact influencer marketing campaigns. Whether you want to run micro or macro influencer campaigns, our software can help you deploy your campaigns with ease. 
Get in touch with the experts to know more.