Anyone who has had any sort of online presence over the last couple of years is surely aware of the social media phenomenon that is TikTok. The social video sharing app has penetrated the Internet and made its presence felt across demographics and geographies. The byte-sized video sharing platform has captured the imagination of the world and turned the world of social media on its head. In a world where users have infinite options and lower concentration thresholds, short videos attract so much more attention than text or images. Today, TikTok has been downloaded onto mobile more than 2 billion times on the Apple and Android Play Stores. That is more than the population of any country in the world! The average user spends 52 minutes on the platform every day – dedicating almost an entire hour of their day to TikTok.
By the time other social media platforms could stand up and take notice, TikTok had already ingrained itself among the Gen-Z and millennial populations. A testament to its addictive nature is the fact that 9 out of 10 users use the app multiple times a day. The users who use social media so extensively tend to be a large proportion of consumers when it comes to online marketing. Brands are best presented where the eyeballs are. From Instagram and Facebook being fierce battlegrounds for businesses looking to market on social media, TikTok has become the logical next iteration. Brands that have woken up to this fact early are reaping rewards already. TikTok is indeed a hotbed for social media marketing. 
In this blog, we will take you through everything you need to know about TikTok from a brand's perspective and how to go about the business of marketing on this new-age social media platform.
Do you think TikTok is just for influencers and content creators? Think again! Here's how brands are leveraging TikTok for an enhanced reach: What is TikTok For Business and Why Does It Work?
What Is TikTok, When Did It Start?
Like most of the popular social media apps, TikTok is a user-generated content platform where the mode of content is primarily video. With its strict time restrictions, no video exceeds 15-seconds, TikTok is considered by many to be the natural successor of Vine. Initially launched in China as Douyin by ByteDance in 2016, the parent company released it to the rest of the world, initially as musical.ly and then rebranded as TikTok, in 2017. TikTok took the best of the world of social media and trimmed the fat. Imagine an Instagram that supports only videos or YouTube with a 15 second restriction on videos. The result is a concise platform that ticks all the checkboxes when it comes to engaging the modern internet user. An amalgamation of trends and music powered by an extremely democratic algorithm, TikTok has the ability and fuel to grow faster than any other social media app. With a massive database of content and technology-driven entertainment avenues, anyone from a kid to a grandma to a celebrity can go instantly viral on the app.
From Lil Nas X to Sir Anthony Hopkins, even A-list celebrities have hopped onto the bandwagon that doesn't appear to slow down any time soon. Be it virality, discoverability, community growth or global reach, the possibilities are endless on TikTok. Even the platform itself wouldn't have been prepared for the unprecedented growth it has seen around the world. What started as a purely entertainment-based platform for teens and kids has now forced the greatest marketing brains in the world to head back to the drawing board and draft a TikTok-based marketing strategy to accelerate growth. It has been a while since a single entity on the Internet has forced the world to take notice, with its unprecedented speed and incisiveness.
To truly understand the scale of TikTok's dominance, check out the blog: 10 Major TikTok Stats Marketers Need to Know.
Why Should Brands Care About TikTok?
The list of brands that are allocating funds and resources towards TikTok marketing is growing each day. This includes the number of brands as well as the breadth of product lines they're advertising. While these marketing efforts require a crystal clear strategy, it is important to first take the required initiative to make the move. TikTok is a rare platform that combines fun content, relatable premises and informative data, all within extremely short bursts. Make no mistake, every brand on TikTok is still an infant in the space but the fast-moving nature of the internet means that even within this short span, there is a clear pecking order with the faster-moving brands leading the rat race through first-mover advantage. For brands, TikTok is all about establishing culture. Be it an emotional connection or light-hearted banter, there's room for everyone on TikTok. Despite the short length of videos on the platform, it is possible to be genuine and resonate with the audience on the Internet today.
The younger, more internet-savvy audiences can spot a fake attempt at marketing from a mile away and will shun you for misleading them. The advantage of this is that a brand can tell their story as genuinely as possible, and with the advent and reach of the Internet, they have a chance of connecting with their niche. Therefore, any authentic brand can find a niche audience base that is loyal, engaged, and invested. If we were to look at The Washington Post, the newspaper owned by Jeff Bezos is one of the most sought-after journalistic beacons in the world today. Despite being a cut-and-dry media outlet, their content on TikTok is truly hilarious and has attracted an online fan base that probably wouldn't buy a physical newspaper today.
Anatomy Of TikTok, How It Works
Before diving into how TikTok works for individuals, brands, and influencers, it is necessary to understand how the app functions as It is fairly unique compared to other platforms. The simplicity of a video-only platform brings with it its own unique set of challenges that requires a certain degree of expertise to master. Whether you're a small business or big, you can upgrade to a business account with no added costs to explore the possibilities on the app. This isn't an app where hard sales are made. A quick look around will show you how brands are engaged in creating narratives that build a culture.
Here are a few of the things you can check out upon opening the app:
The 'Watch Videos' section is the default feed upon opening up the app that contains various videos that might appear in a random order but are based on an algorithm.

The 'Create Video' section is where users can either upload a video from their camera roll or don the hat of a director and create a video from scratch using the available filters, effects, and sounds.

The integrated music of the app is paired with Apple Music and gives users a vast library to choose from. Users can also select sounds from pre-existing TikTok videos.

The 'Discover' page is where the real magic happens with an algorithm that supports discoverability unlike ever before. Figure out which are the users you'd like to follow here.

The most unique part of this platform is the 'Virtual coins'. These can be purchased using regular currency and traded on the platform to purchase gifts for fellow users.
TikTok is a lot while still being a little. Through simplicity, fun, and creativity, users can engage their target audience in the most efficient way possible.
Getting started with TikTok marketing can be tricky. Follow these simple rules to get a head start: Tips To Develop Your Brand's TikTok Marketing Strategy.
Figure 1. Fast-growing TikTok market, worldwide. Source: MediaKix
Features Of TikTok
Among social media apps, TikTok is the new kid on the block and comes with a learning curve that isn't too steep. The app is loaded with features and effects to help you create entertaining videos and it pays to spend some time mastering these. Once you've got a grip on these, you will notice that it is great for creating brand videos with a message, no matter how quirky the message is. It is crucial to be dedicated to the platform as this is where trends are born and the data shows that the brands who are most successful are the perfect mix of trending content with a unique twist.
1. Budget-driven content for brands
TikTok has made the dreams of several advertisers come true with low budget and low production value videos that focus on authenticity, relatable and real content to generate engagement. Gone are the days where brands assemble a unit of 100s of people with expensive equipment and post-production plans for a 30-second advertisement. With the power of a smartphone and a dedicated team on top of the latest trends, brands are churning out content constantly at a healthy rate that is entertaining, informative, and quirky. This content also reaches an exponentially larger audience than traditional ads do. The fresh perspective that consumers have towards videos help videos go viral when shot in a casual setting. This helps brands invest the saved production costs into other important avenues like digital marketing and retargeting exercises.
The content needs to connect with the audience in terms of its values. The new era of video production is all about working smart instead of working hard. With a limit on the size of the videos, even scripts don't need to be these elaborate set-plays with a 3-act structure. Let's take a look at the Mountain Dew brand. The beverage giants who have, in the past, invested millions of dollars into commercials like this Super Bowl ad, have created a fun niche for themselves on TikTok with smaller ads and challenges that probably cost them a fraction of the big TV ads. They also supplement their big ads with content on TikTok.
 2.
Content that is unique and entertaining
Having taken a look at what the competition is doing and what content resonates with your target audience, it is necessary to chart out a plan for your content. It is easy to jump on several trending video formats like lip-sync or unboxing videos. These need to be customized to fit your brand messaging and voice though. There are several unique content formats that a brand can explore to build that connection with the audience. If you're recreating a popular song, tweak the lyrics to talk about your brand or the people involved. Connect with your fans on a personal level by showing them behind-the-scenes footage or with a virtual workplace tour. Make sure the content is a mix of inspiration and humor.
Make jokes while telling the users about your brand journey and how you came up with the name or product. From how the product itself is made to how the service is provided, make your viewers feel like they are a part of the team. Time-lapse videos work great on TikTok with the crunched time limit. These make them feel special and lead to enhanced brand loyalty. The main thing to never forget is that the overall milieu of TikTok is fun and light-hearted videos. The information is the second layer while the entertainment remains the hero. With catchy music and entertaining visuals, users can almost become friends with a brand on TikTok.
3. Targeting the right customers
TikTok offers everyone the opportunity to find their audience. Have you ever spent time scrolling through a video platform without understanding a few videos and why they exist? TikTok ensures that even those videos find their right audience. Not all content needs to be for everyone. It is, though, necessary that the right content finds the right user.  This philosophy is the reason behind TikTok's exponential growth, especially with brands. The beauty of the platform is that it democratizes creativity. Now, the audience doesn't need to adapt to the content, but the content needs to adapt to the audience. Gone are the days of minimal brand choices. Brands need to put their heart and soul into understanding the pulse of their audience and retain their loyalty so that they don't migrate to a competitor. Smart brands use the platform to understand what the youth is consuming and how to incorporate their brand into similar content. The Holy Grail is to align the brand's values with the content format that is being consumed. There is also evidence to suggest that the population on the platform isn't just the youth. The wide range of demographics offers everyone a chance to find their target audience.
If you look at the example of the legendary sketch comedy show Saturday Night Live, their primary audience is people who tune in to watch them every Saturday at 7PM live. Does the young audience of today have the time or discipline to do so? No. The solution? They post their short sketches and punchlines on TikTok to attract a whole new audience base.
4. Finding your brand's niche
While many of the other social media platforms allow brands to amplify the tone of voice they think best represents their brand, TikTok is where a lot of brands are finding their niche. When it comes to squeezing engaging communications into byte-sized content, a brand's persona comes to the fore. It is a great space to pivot their messaging and refine their communication based on what resonates with their audience. Experimentation is a big part of finding a truly engaged audience on TikTok. The more engaged and invested they are with your content, the more likely they are to be loyal to the brand itself.           
The internet gives subcultures, who might feel marginalized in the real world, an opportunity to find and interact with like-minded people without any stigma and judgement. This gives brands an additional opportunity to dig deep and find really niche audiences who appreciate their vibe and resonate with their brand proposition. We all know that cute animals are a great way to engage users online. The San Diego Zoo takes this one step further with its spectacularly curated content, earning numbers that are unprecedented for someone not backed by a major media company. They use TikTok to engage with other accounts related to animal rights and animal-friendly causes through cross-promotions that strike a chord with viewers. People can't help but share their adorable content with their impressions in the millions, translating to a live tangible audience at the physical venue as well.
5. Power of hashtags
Hashtags have become one of the most essential parts of social media, particularly for marketing. They help catalog content together and also help users find all the relevant content about something specific. Hashtag research is a very key aspect of TikTok marketing as well. The three most important questions to ask are – What hashtags are trending and relevant? What hashtags are competitors using? What hashtags relate the most to my business? The hashtags need to be unique while also being clickbait. The best possible outcome is creating a unique hashtag for a marketing campaign and users making it go viral organically. The hashtags, of course, have to be relevant to the video so that users are not left disappointed upon clicking it or searching for it. 
The hashtags need to be in line with TikTok's fun and creative ambiance so that users find them amusing and click on them. One particular campaign from 2020 that ticked multiple boxes was #LetsFaceIt challenge by L'Oreal. The brand encouraged users to show off themselves, rocking their masks, during the dreaded coronavirus pandemic. This helped empower users to post videos of them with or without makeup while also raising awareness about masks and eliminating the stigma around them during an increasingly polarizing time. The campaign got close to 17 billion views on the platform and elevated L'Oreal to a goodwill brand over and above its existing superficial tone of voice.
Hashtags are just as powerful on TikTok as they are on Twitter and Instagram, if not more! Learn more from influencers about a hashtag strategy on TikTok: Make The Ultimate Use Of Hashtags To Become A TikTok Influencer.
Figure 2. TikTok's global report to show brands an insight into key trends where they can invest in the future. Source: Digital Information World
6. Discoverability and virality
While the TikTok algorithm remains a closely guarded secret, it is demonstratively the most democratic among other popular social media platforms today. There is no glass ceiling when it comes to virality like Instagram and YouTube. An account doesn't need to be popular or viral for a particular post from it to go viral. Every individual video is treated on its merit. The key reason for this is the algorithm works based on interactions. The more impressions or interactions a video gets, the more its chances of going viral among new users. Adding to this, any video posted at any time in the past can go viral on TikTok, unlike other platforms where it dies a natural death unless it goes viral instantly. All these factors make TikTok irresistible to brands. Why would they invest the same amount in Instagram, Facebook or YouTube when the chances of virality or being discovered by a new audience are extremely low? The increased probability of virality combined with the low production costs and reduced content size has led to brands trusting the platform for their elaborate marketing strategies. The ease of sharing on the platform also ensures that the tight-knit viewer community pushes viral videos among themselves, thereby becoming de facto salesmen for your brand.
Get a deeper understanding of what it means to go viral on TikTok with the blog: 8 Key Attributes of TikTok Video Virality.
A New Era Of Influencer Marketing
There's no doubt about the stature that influencers hold in society today. They have surpassed Hollywood celebrities and pop stars to become the real celebrity superstars of the Internet age. They are more popular, they have bigger fan bases, and most importantly, they help sell products more than any other category of people in the world. These are hard-working and responsible professionals who understand social media metrics better than most brands and individuals combined. Their charisma and reach last as long as they stay fresh and continually provide stakeholders with a guaranteed RoI. And where are influencers most effective? On videos! Therefore, it augurs well for TikTok, as a platform, that influencers would swarm the video-only interface to expand and diversify their fan base. They are the connecting dots between brands and users. They have replaced traditional advertisements as a concept. Brands find influencers who are most likely to have the brand's target audience as a part of their fan base. This is usually because of an alignment between the tone and personality of the brand and the influencer. They then engage the influencer contractually to create their brand of content and push their product or service to the said audience base. 
TikTok has taken this one step further with the creation of influencer houses. These are opulent houses sponsored by brands where a group of already successful influencers get together to collaborate and leverage off each other while working on content. These have replaced traditional studios. Fenty Beauty House and Alpha House have done for brands what several A-listers might fail to do. Influencers are far more trustworthy than other celebrities from a brand's POV as they do not have other priorities that supersede their responsibilities. They live, eat and breathe content creation and have mastered viewer engagement through content that is unique and informative. While viewers might think the 15 seconds of content on TikTok is just frivolous and fun, there are multiple stakeholders whose entire careers revolve around creating this content in a timely and engaging manner. The era of influencers is here to stay and with untapped markets, tools and demographics, there is no doubt that TikTok is going to be the largest platform in the world for influencer marketing.
TikTok is where influencers thrive! Involve them in your marketing plans with tips from our blog: How To Get Started With TikTok Influencer Marketing.
6 Tips For Creating TikToks For Branded Content
1. Multiple tools to create content
TikTok combines the best elements of a content recorder and editor simultaneously. The suite of tools available is on par with most state-of-the-art editing software in the market. The intuitive layout and the user-friendly interface make editing a breeze even for a novice, with a minimal learning curve. Based on the brand tone and voice, creators can generate high-quality videos that mirror high production value videos. The videos can also be edited on the fly or directly uploaded from the camera roll.
2. Quality of content through filters & effects
TikTok has made the role of a professional editor obsolete with its tools. The speed tool, for example, allows users to manipulate the speed of a video to create either an intense slow-motion scene or a high-powered speed chase. At the click of a button, the AR-integrated beauty tool airbrushes the video to remove blemishes and make the clarity smooth. There is also an array of categorized filters that can be applied before or after the video is recorded. These features make it a no-brainer for brands to big studios and production houses to trust TikTok.
3. Sounds & characters
One of the key aspects of the platform is the role of music. Sounds and voices, in addition to songs, help catalog and connect content. Creators have a vast library to choose from to make their videos more fun and interesting. They help make the videos more engaging and the sound effects are hilarious when used correctly. These are also categorized into new, beauty, aesthetic, workout, animal, artistic and interactive. These can be added before or after the video is shot, and makes the video more professional.
4. Recording & editing
Once you've selected all the features in the video as well as its duration, all that's left to do is to record. This can be done by holding down the record button or going hands-free.  Similar to Vine, the video can also be shot in multiple segments. These can be readjusted or deleted at any point. The video is then taken to the editing suite where the possibilities are endless! This is where you can play around with the filters, sounds, effects, trims, and volume controls. Pro tip: Record everything you may need before editing as excess footage can be deleted anytime.
5. Sharing the video
Once the brand is satisfied with the final video created, it is released into the world. Copy plays an essential part here, like any other social media platform, and hence captions and hashtags are vital. These work like SEO and help with discoverability. Be it public, private or for friends, a call to action always works well. Be cognizant to enable the 'Duets' option as this helps when other users choose to interact and collaborate with your video.
6. Cross-promotions on social media
It helps to link your TikTok video to the brand pages on other social media platforms as well for existing followers on those pages to gain access to your TikTok channel and content. That could give your TikTok video an initial boost that the algorithm assumes are interactions and further pushes it to new users. The video can be easily saved onto your phone camera roll and re-shared across other platforms. If you have a substantial following on Instagram, give users the 'Swipe Up' option and link it to the TikTok video.
TikTok Advertising
TikTok, on account of being one of the fastest growing social media platforms in the world, quickly recognized its brand potential and created a platform where advertising could be easily accessed and controlled by brands. This commercial side is designed to financially benefit brands and influencers while giving the users premium content with access to the brand involved. There are three main types of ads on TikTok.
In-feed ads
These are traditional ads that appear on the feed when a user is scrolling through. These are demarcated as ads as the videos come with a 'Sponsored' tag. This allows brands to display their value proposition directly while also providing a clear call to action such as 'Click here', 'Learn more' or 'Shop now'. These help increase the engagement of the video as well as give it the best chance to be discovered organically on the feed by users.
Top view ads
Unlike other videos on the platform, these ads are 60 seconds long and appear as soon as you open the app. They have auto-play, sound and are full screen ads.  These too have a call-to-action button included. The fact that the users see them instantly is a great way to ensure the ad gains reach.
Brand takeover ads
Once the user opens the app, these ads appear on the 'For You' page. These are 3-5 seconds long and direct users to a challenge or a landing page, depending on the campaign goal of the brand. These are slightly more expensive as users are only shown one branded takeover ad per day but that also means there's less competition.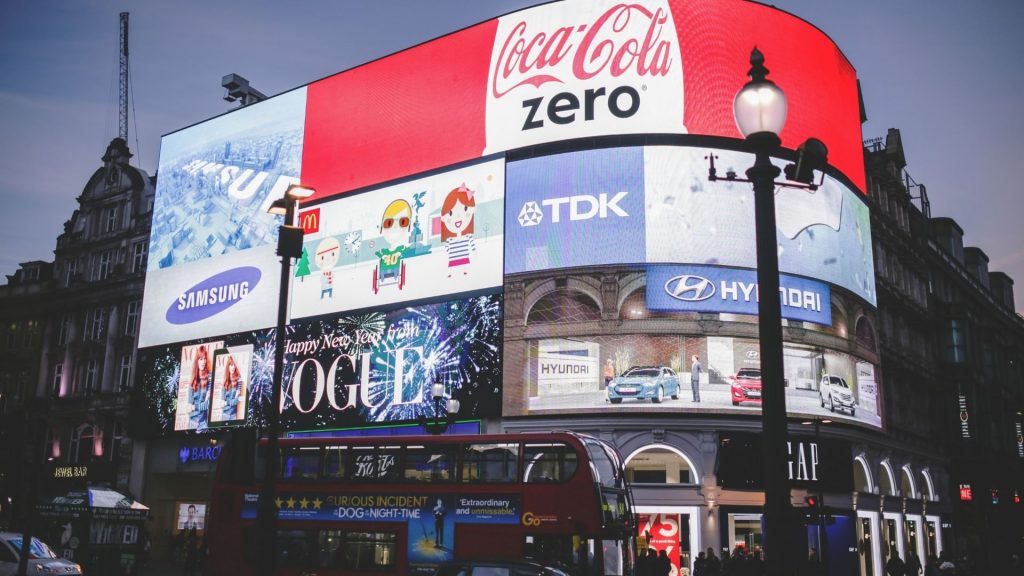 The Power Of Branded Hashtag Challenges On TikTok
These are sponsored challenges that can be seen at the top of the 'Discover' tab on TikTok. This not only increases the engagement rates for the brand but also helps create user-generated content. Once the user clicks on the branded hashtag challenge ad, they are taken to a brand challenge page with a description of the challenge, a link to the website and the logo of the brand. The users then create their content for the challenge thereby becoming default advertisers for the brand.
TikTok Analytics: What Marketer's Need To Know
Just like every other social media platform, brands need to optimize their strategy from time to time based on the available analytics data. This involves assessing the performance of their marketing strategies based on certain metrics. As fun and low-investment as the content might seem, a lot is riding on branded content and hence analytics plays a huge role in driving the direction of marketing campaigns. This gives them the best shot of achieving their goals in terms of RoI. As analytics on TikTok can only be accessed through a pro account, it is highly recommended that all brands make the upgrade, which is available at no additional cost and provides unrestricted access to all the necessary metrics.
Brands can seamlessly make the switch to a pro account by clicking on the 3 dots on the top right corner of the TikTok screen. Based on the industry of the brand, the account gets updated instantly with access to the following 3 analytics tabs:
Overview
As the name suggests, this gives you a quick account of the most important analytics and metrics like video views, follower count and profile views. This data can be viewed for periods of 7 days or 28 days. Without diving too deep into the numbers, this helps you assess the overall growth/decline of the brand through peaks and troughs represented on a graph, allowing you to investigate further should you be interested.
Content
This is where you dig deep into the performance of the actual posts on your TikTok page. This gives you access to the performance of individual posts on specific days or over an extended period. The trends observed here help you understand how the content is being consumed for a clear idea of what works and what doesn't. The trends also help you course-correct and optimize your content strategy to best succeed with the audience in terms of themes, sounds, hashtags, and formats for the best engagement possible.
Followers
Once you have an idea about your page and the individual content's performance, you can study your audience better on this tab. Once again, you can choose a period of 7 or 28 days to assess the metrics here and break down your audience clearly in terms of demographics, geography and online activity. It also lets you know what content they have been consuming over a period of time to give you a holistic idea of their likes and dislikes. This helps you craft the perfect content strategy to reach them in a way that resonates with them. Once you have a grip on your audience's behavioral patterns online, it is easy to craft curated strategies that generate the best possible engagement.
TikTok is one of the most engaging ways for brands to get discovered by interested users. The user base of the app is extremely engaged and loves sharing content while also opening TikTok multiple times a day. It allows brands to show off their creative side and appear quirky to an audience that hasn't seen that side of them. The super niche nature of the app ensures that loyal followers do translate into leads guaranteeing tangible growth. The points mentioned in the blog should give you a clear idea about how brands can leverage TikTok to grow their marketing efforts effectively.
If you've got any further queries we are happy to help you. At atisfyreach, we provide services that help brands establish a strong presence across social media platforms, and connect them with influencers through tailored marketing campaigns. 
Get in touch, and let us help you build a true connection with your audience.