With over 1.7 billion users, Facebook is an ideal platform for brands to market their products and services. Facebook users spend approximately 50 minutes per day scrolling through their feeds and discovering new brands, which is why influencer marketing here works wonders.
Topaz Labs is a classic example. The brand partnered with four professional photographers and influencers to spread awareness about their AI image quality software. The campaign did exceptionally well, receiving a high return on advertising spend and lower cost per acquisition.
If you plan to leverage Facebook influencer marketing, you have landed in the right place. This blog is a Facebook influencer marketing guide to help you catapult your influencer collaborations towards success.
---
Facebook Influencer Collaboration: Revealing The Secret Sauce Of Success In 2022
Product placement in videos instead of photos
Figure 1: Video ads are the most memorable. Source: Vici Media Inc.
Product videos perform better than static photos because videos are attention-grabbing, compelling users to stop and watch. The dynamic text, rapidly changing colors, and fascinating animations quickly catch viewers' eyes and convey the message better than mere images. In today's digital space, where attention spans have significantly shortened, engaging videos are your ticket to keeping users attentive. 
Facebook video advertising has extended outreach. This is because:
Videos generate three times the leads than images do.

Videos receive 25% more eyeballs.

Videos generate 480% more clicks than images — i.e.186 clicks on a video vs. merely 32 on an image.

Videos generate a higher return on investment — if a video's cost-per-click is $1.19, an image's is $7.11.
However, the key to a successful Facebook influencer marketing campaign is in-depth audience analysis. Understanding the interests and preferences of your Facebook followers will help you create content they find worthy of viewing.
Leverage excitement through unboxing videos
Figure 2: An influencer unboxing Nike shoes. Source: Small Biz Trends
"Unboxing" is typed in the YouTube search bar over 90,000 times per month. These videos show influencers unboxing new products and revealing their first impressions. Big brands, like Asus, have leveraged these videos to create the buzz about their upcoming products. Asus' unboxing video showcased their new ROG Phone 3 and received over 10k reactions, 1.1k comments, and 4k shares — that is the sheer exposure unboxing videos offer!
These videos take the customers on a virtual journey to explore a new product, helping them determine if the advertisements were accurate. If the product stands up to the hype, then the videos dramatically boost sales. 
In the past, companies have witnessed an 85% increase in sales, owing to similar videos on Facebook. At this point, it is noteworthy to remind you that customers' attention spans are a mere eight seconds meaning that these innovative and short videos can provide invaluable insights for your audience and your brand.
Sponsored event experiences
Facebook has many features that are advantageous to online businesses. Facebook Events and Facebook Live are two favored tools on this platform. Live events boost audience engagement and raise brand awareness, and their convenience makes them attractive — users can attend these events without leaving their homes. You can create a landing page through Facebook Events and send invitations to influencers to further promote the event. Once they enter the sponsored event, they can live stream it. Attendees of your event simply have to follow your page and can even invite their friends to boost the turn-up. 
But the most appealing feature of Facebook Events is its potential reach. An attendee's friends will know whenever an attendee clicks "Going" on the Event page, and this page will often appear on their newsfeeds, too. In addition, influencers can share the Event's link on their Stories to spread awareness.
The mattress company, Casper, capitalized on the Events feature. They partnered with 20 canine influencers, with 3.5 million dog-loving followers combined, to market their new product. These pet influencers were invited to the product's launch party in Manhattan. They walked on the green carpet with "pupperazi," clicking their pictures, and providing a steak dinner and hot dog infused water. This event was live-streamed on Facebook and snowballed in popularity.
Figure 3: Casper's Facebook live event. Source: Shorty Awards
Hashtag campaigns and sweepstakes
Another popular Facebook influencer marketing idea is creating hashtag campaigns and conducting giveaways. You can curate an exclusive hashtag based on your campaign's motive to fetch users' attention and initiate interactions. These hashtags help people discover new brands, primarily when influencers use them. They also allow brands to connect with people actively searching for such hashtags since they are searchable and clickable. 
On the other hand, giveaways guarantee shares, likes, and comments. Customers are ready to take specific actions you want them to in the giveaway, anticipating they may be the winners and receive a prize. Giveaways also generate awareness of your products, helping you bag additional sales even from the people who did not win. These promise a higher return on investment, provided your influencers' audience is similar to yours. 
The best part is that giveaways are easy to implement, less time-consuming, and cost-effective. When promoted by the right influencers, they boost engagement in the shortest amount of time due to the giveaway's deadline, which creates urgency.
Facebook Stories are becoming important
Figure 4: Facebook Stories. Source: TechCrunch
Facebook Stories are going to be the center of attraction in 2022. Brands usually underestimate their importance because they don't often play a major role in marketing campaigns – but you don't want to do that. Located right on top of the Facebook app, Facebook Stories are highly noticeable and capture more attention than posts. If your partner influencers post Stories featuring your products, their followers are highly likely to view them.
Moreover, Facebook Stories offer creative freedom. They come with built-in features like effects, video masks, and filters. These elements make the Story engaging, that too, at zero cost. Your influencers can stand out and stomp their rivals by rightly adding these bells and whistles to their Stories. 
Another critical add-on to Facebook Stories is that they allow performance tracking, which helps improve audience targeting. This ensures your Facebook marketing campaigns are a huge success. 
Bonus: Collaborate With Top FB Influencers Of 2022
Beauty influencers
Huda Kattan — 8 million Facebook followers
Figure 5: Huda Kattan. Source: CNBC
Founder of the famous cosmetics line, Huda Beauty, Huda Kattan is a makeup artist, entrepreneur, and beauty blogger. Today, Huda Beauty is one of the fastest-growing beauty brands. Her followers also enjoy her makeup videos and candid personality. You can collaborate with Huda Kattan if you cater to a makeup-loving audience.
James Charles — 2.7 million Facebook followers
Figure 6: James Charles on CoverGirl's advertisement. Source: Ad Age
James Charles Dickinson is an American makeup artist and YouTuber with over 24.1 million subscribers. He consistently produces makeup-focused content, along with sharing his favorite beauty products. He is also known for being the first male brand ambassador for CoverGirl, the famous American cosmetics brand.
Fashion and style influencers
Chiara Ferragni — 1.1 million Facebook followers
Figure 7: Chiara Ferragni. Source: Nestle
Chiara is an Italian blogger, fashion designer, businesswoman, and model with a famous blog called "The Blonde Salad." The blog offers an insight into her life and interests, like travel, fashion, and photography. She was also ranked first on Forbes' "Top Fashion Influencers" list in 2017. Chiara has collaborated with many famous brands, including Dior and Louis Vuitton. 
Alexa Chung — 204k Facebook followers
Figure 8: Alexa Chung. Source: Elle 
A British writer, blogger, internet personality, fashion designer, and model, Alexa Chung is known for her unique style and personality. She authored the book It and launched her self-named fashion brand in 2017. Fashion brands, like Mulberry, have even created a designer handbag inspired by her.
Mariano Di Vaio — 2.9 million Facebook followers
Figure 9: Mariano Di Vaio. Source: Vogue
Mariano is also an Italian blogger, and an actor and fashion designer who is the brand ambassador of Calvin Klein, Hugo Boss, and Dolce Gabbana. Mariano has written a book called My Dream Job and even launched a line of jewels, a collection of shoes, and an eyewear collection.
Food influencers
Jamie Oliver — 7.2 million Facebook followers
Figure 10: Jamie Oliver. Source: Prima
Jamie Oliver is a British chef famous for his television show The Naked Chef and Jamie Oliver's Food Revolution. Jamie has also written a range of cookbooks with different culinary themes. Additionally, he has worked with top U.K. supermarket chain Sainsbury's, offering tips on how to improve the quality of their food.
David Chang — 725k Facebook followers
Figure 11: David Chang. Source: Bon Appetit
David is the founder of the Momofuku restaurant group, a famous American restaurateur, podcaster, and author. Chang also created a Netflix original series called Ugly Delicious. He also won a $1,000,000 prize on Who Wants to Be a Millionaire for his charity (the Southern Smoke Foundation).
Lifestyle influencers
Joanna Gaines — 6 million Facebook followers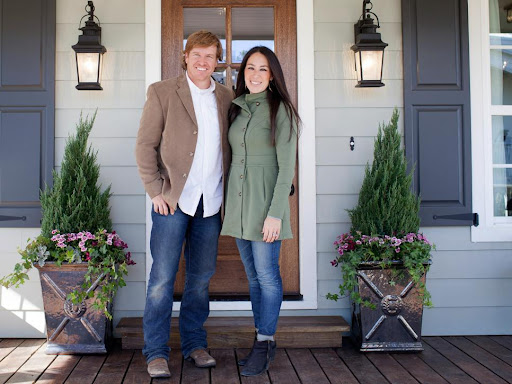 Figure 12: Joanna Gaines with husband Chip. Source: HGTV
Joanna is a businesswoman and a designer, famously known for her Fixer Upper show. She is also the owner of Magnolia Homes in Waco, Texas. Together, the couple has renovated over 100 homes thanks to Gaines's unique eye for design.
Rosanna Pansino — 761k Facebook followers
Figure 13: Rosanna Pansino. Source: Delish
Rosanna is an American actress, singer, author, and one of the highest-paid influencers on YouTube. She talks about baking, DIYs, trending challenges, and even gaming. 
She also received an honorable mention in the Forbes "Top Influencers: Food" list in 2017!
Fitness influencers
Kayla Itsines — 28 million Facebook followers
Figure 14: Kayla Itsines. Source: Harper's Bazaar
Kayla is an Australian personal trainer and author. She has written a series of fitness ebooks called Bikini Body Guides. Her meal-planning and workout app, "Sweat with Kayla," generated the highest revenue out of all fitness apps in 2016. TIME Magazine even placed her among the 30 most influential people on the internet. 
Simeon Panda — 6.9 million Facebook followers
Figure 15: Simeon Panda. Simeon Panda
Simeon is a British fitness artist and professional bodybuilder. He is one of the most influential fitness professionals globally and competes in bodybuilding competitions worldwide. He even won the European Championship in 2013 and achieved the Musclemania Pro status. 
---
Partnering with these influential content creators can boost your brand's awareness, visibility, following, and conversion. Follow their content and brand partnerships for exciting ideas for your Facebook influencer marketing campaigns. 
And if you are looking for ideal Facebook influencers whose pricing and target audience match your brand, Atisfyreach has you covered. Atisfyreach is an AI-based influencer marketing platform that connects brands with suitable content creators in the most hassle-free manner.
Register your interest, and enjoy the streamlined process of brand partnerships in the Facebook influencer marketplace.