The business world has transitioned to digital marketing, offering abundant promotion opportunities to brands. Amidst the mainstream marketing platforms like Facebook and Instagram, a new avenue has emerged: podcasts. 
Podcast influencers are the untapped fleet of promoters with capabilities to "influence" your target audience to take desired actions. This media format is an efficient enhancement in influencer marketing since it aligns with the primary goals of an influencer campaign. They allow product discovery, endorsements, and tutorials — the elements that drive all marketing campaigns. Besides, the spoken nature of podcasts helps convince the audience better. 
The most exciting feature, though, is that podcast listeners are curious. A survey revealed that over 68% of podcast listeners tune in to learn something new. This info is good news for brands, indicating that the podcast audience is open to learning about new brands and products.
---
The Podcast Boom
Studies reveal that almost 78% of Americans are familiar with podcasting and nearly six in every ten Americans listen to a podcast. 
However, the success of podcasts should not amaze you. After all, humans have been consuming non-musical content and audio blogs for decades — consider radios.
Nonetheless, the popularity of podcasts has indeed surged recently. Podcast consumption drastically increased by 42% during the pandemic, specifically from March 2020. Besides influencers on Facebook and Instagram, podcast influencers reigned in the digital space during the COVID-19 pandemic. Podcasts transcended all geographical boundaries — as did the global epidemic — and found their ways to listeners' devices worldwide. 
Figure 1: The steady rise in podcast consumption. Source
Podcasts became the go-to companions of many individuals because they offer a personal, exclusive experience. The immersive storytelling of podcast influencers is engaging, compelling many to stay till the last minute. In addition, podcasts are multitask-friendly, allowing anyone to keep "learning something new" while driving, exercising, or cooking. 
Thus, people increasingly accept this format of gaining more knowledge and staying connected with the world.
Podcast Stats To Justify Marketing Spend
For brands still questioning the potency of podcasts to scale their businesses, here are some promising statistics. These numbers reveal that your potential customers spend time on podcasting platforms; thus, leveraging podcasts is a burning need.
58% of podcast listeners listen to 76-100% of all podcasts downloaded on their devices.

 
Most listeners listen to the full episode. The dedicated listener base of podcasts makes them a robust marketing platform for brands. 
More than half of podcast consumers pay attention to the ads they hear on podcasts. 
This is an even better reason to capitalize on podcast marketing. The chances of conversion on podcasts are higher, as people listen to the ads carefully. If you partner with the right podcast influencer, you will most likely make more sales. 
54% of podcast consumers say they think about buying an advertised product.
Half of your marketing battle is over when you partner with experienced podcast influencers. These influencers perform the challenging task of spreading brand awareness – all you need to do is convince those listeners when they visit your website. Doing this is easy, as they are already interested and on the brink of purchasing.
94% of podcast consumers are active on at least one social media channel.
Brands with a solid social media presence are highly likely to succeed in their podcast marketing endeavors. This is because most podcast listeners spend their time on social media channels. They will look you up on popular social platforms when prompted by the podcasters. This is when you can impress them with your valuable products or services. 
Some more intriguing numbers
74 percent of podcast users listen to learn something new

71 percent of podcast users attend for the fun

52 percent of podcast listeners listen to entire episodes
Reasons to Invest in Podcast Influencer Marketing
1. Authentic sharing
The target audience today has undergone a significant mindset shift. They demand authenticity and transparency from brands. Gen Z customers specifically yearn for authentic connections and can spot brands with self-centered motives. Such listeners prefer tuning in to the podcasts of authentic influencers who offer value.
Podcasts are ideal platforms for boosting brand authenticity. They allow your partner podcasters to share your brand's story in an unscripted and informal manner. The casual approach portrays that the brand promotion is an open-ended offer by the podcast influencers, not a strategic marketing effort. In contrast, the sponsored posts on Instagram explicitly tout your brand's products, which customers do not always appreciate. 
2. To create multi-channel influence
Today, consumers have many platforms to spend their time on. They can hop from Facebook to Instagram to LinkedIn to Twitch to YouTube in an instant! If active on many forms of social media, brands can convert more customers and have a wider fanbase. 
A formerly small cosmetic brand, Primally Pure, is an apt example. They grew exponentially due to their cross-channel influence approach across social media and other digital channels.
Cross-channel influence can help you remain on top of your customers' minds and overcome the competition. Building influence on podcasts is an intelligent way to diversify and widen your territory. It enables you to create a new army of promoters who boost brand awareness via word-of-mouth. Besides, influencing the podcasting world safeguards you from social media's volatile standards, algorithms, and rules.
3. Networking with other influencers and industry leaders
Networking is key to building a successful business. A network of famous influencers and industry leaders enhances visibility, gives new business opportunities, and provides a new perspective. And podcasting is an intelligent and untapped way of expanding your network.
Apart from collaborating with podcasters, you can start your podcast to connect with influential personalities. Interviewing thought leaders has remained a popular trend on podcasts. You can capitalize on the same to partner with pioneers in your industry, get to know them, and build a stronger relationship. Their knowledge and success stories will enhance your listenership. Such podcasts will also grab influencers' attention, bringing more partnership opportunities your way.
4. To become a thought leader
Podcasts are platforms where you can exhibit your expertise to become a thought leader. Peter Attia, a Canadian-American physician, is a classic example. He started a podcast named "The Peter Attia Drive," focusing on longevity and physical, emotional, and cognitive health. His podcasts position him as a key player in his industry, driving the audience's trust and loyalty.
Once your audience sees you as an industry expert, opportunities will follow. People will seek your advice, and popular personalities will partner with you.
5. Low startup costs
Higher marketing and advertising costs often make it harder for brands to scale. Fortunately, podcasting is cost-effective for startups and small businesses to spread brand awareness and create loyal followership. The only equipment required to start a podcast is a laptop, microphone, and headphones. The cost can be significantly lower if you already own a computer. 
You can build lasting connections with other podcast influencers, thought leaders, authors, and experts with minimal investment. In addition, you can boost your credibility, which further attracts opportunities that are difficult to grab otherwise — all in less than $100! Lastly, improved visibility also lures media outlets, putting you in the limelight. 
6. Better measurability
Difficulty in tracking tangible results is an off-putting drawback of influencer marketing. Almost 40% of marketers claim that calculating the accurate return of investment (ROI) is the biggest challenge of influencer marketing. 
However, podcasts have improved measurability, facilitating enhanced performance measurement. The four essential methods of tracking results are promo codes, vanity URLs, surveys, and pixels. This helps track the traffic coming from podcasts, which reveals if podcasting marketing is profitable for you.
7. To reach niche audiences
Podcasts are based on specific niches and capture the attention of people interested in that genre. Each episode of a podcast emphasizes a particular theme. Therefore, podcast marketing is apt for brands looking to reach out to hyper-niched customers.
So, restaurants can collaborate with podcasts related to cooking or baking. Food-related podcasts are also an ideal platform to advertise cookbooks. Likewise, brands in the meditation industry can partner with podcast influencers speaking on mindfulness.
8. Scale and control
While Instagram Reels offer merely 60 seconds to convince the audience, podcasts can give more than an hour. Combine this with the fact that podcasts are appreciated for enhanced loyalty as over 50% of listeners listen to the entire podcast episodes, and you'll realize that podcasts are more valuable than other marketing platforms.
Moreover, podcasts offer an added benefit apart from scalability. They give control over ad placement, along with providing creative liberty. The longer length of podcasts allows strategic and thoughtful ad placement. In addition, podcasts ensure brand safety, protecting your brand's reputation.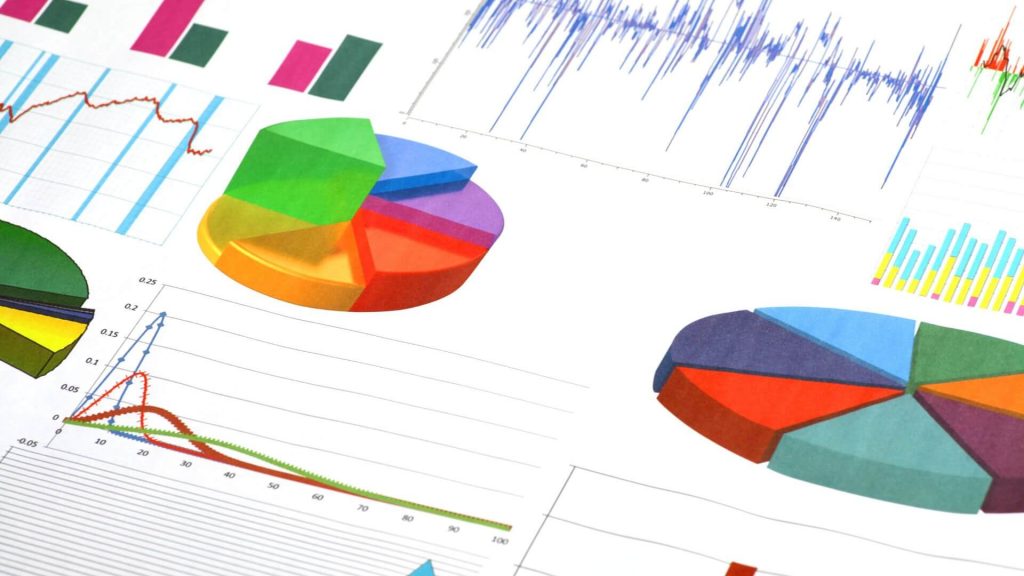 ---
Unquestionably, podcasts are transforming influencer marketing and offering brands innovative ways to share their brand message. Safe to say partnering with podcast influencers benefits brands in countless ways. However, the key to successful podcast marketing lies in collaboration with the best podcast influencers who understand your target audience and industry — and this is where AtisfyReach comes in.
Working with a marketing agency or using influencer marketing platforms can help you save time and money (and improve the efficiency of your campaigns). Our platform, AtisfyReach, enables brands of all sizes to engage in influencer marketing at their own pace and scale. Our platform's data-backed expertise and AI technology can assist you in finding the right creators at reasonable rates and running a successful data-driven campaign. Sign up for a demo here.